Delirium tremens (DTs)
Updated on 01/03/2023
Medically reviewed by
Dr Alexander Lapa (Psychiatrist)
Immediately quitting excessive alcohol consumption may seem like a good idea to curb the ongoing side effects and demands of alcoholism. However, both the body and brain can experience shock through such an abrupt action, known as delirium tremens (DTs).
Also recognised as alcohol withdrawal syndrome, delirium tremens signs and symptoms occur when a dangerous and rapid withdrawal is encountered. While commonly short-lived, DTs can be fatal if ignored, especially for those who usually consume consistent and excessive quantities of alcohol.
Found to mostly impact heavy drinkers, people who've previously experienced alcohol withdrawal syndrome, and those who suffer from seizures, delirium tremens (DTs) should be taken seriously and treated adequately. Through rapid diagnosis and treatment, symptoms of DTs can suppress over several days, soon followed by long-term treatment for alcoholism.
Get Treatment Advice Now
Speak to an expert
To get in touch with an expert, call or message us using the contact details provided below. Alternatively, you can complete our online enquiry form, and we will get straight back to you.
What are delirium tremens?
Delirium tremens (DTs) is a response to rapid, uncontrolled withdrawal from alcohol exposure.
It resembles a state of shock, which both the body and brain can encounter when usual quantities of alcohol are lowered or cut off abruptly.
It's heavily associated with alcoholism due to excessive build-up, which can develop through the obstacle of tolerances. Once internal traces drop below personal tolerances, which will be likely through the cold turkey approach, symptoms of delirium tremens can surface as a reaction.
Causes and risk factors
Those at risk of encountering delirium tremens display heavy drinking habits, reflecting an alcohol abuse disorder diagnosis. It's also a concern for those who have previously encountered alcohol withdrawal syndrome to a degree as a recurring symptom.
Such individuals are at risk due to the nature of delirium tremens caused by a cut off in alcohol exposure. As alcohol consumption slows down activity through the central nervous system, grave adaptations are found within brain structure and chemical production.
Through excessive alcohol exposure, the brain will become accustomed to such adaptations. Once consumption is cut off, activity and the brain's functions will remain accustomed yet will overcompensate. This causes withdrawal, displayed through the uncontrollable response of delirium tremens (DTs).
If alcohol consumption is stopped quickly or is lowered significantly from mass consumption rates, the risks of DTs is high.
Signs and symptoms of delirium tremens
Spotting the signs and symptoms of delirium tremens should be acted on with urgency. Without taking action, complications can amount, requiring extensive acute treatment and long-term alcohol rehabilitation.
Alcohol withdrawal syndrome can result from a post-binge of going cold turkey or can be brought on through intentional alcohol detoxification. Signs and symptoms commonly begin after a few days, mildly post-consumption, yet can aggravate as withdrawal continues. Like any response, symptoms will vary between individuals yet can become hazardous if ignored or untreated.
Common signs and symptoms of delirium tremens include:
Seizures
Stomach pains
Delusions
Fatigue
Involuntary muscle movements
Hallucinations
Extreme mood swings
Sensitivity to light
Chest pains
Tremors
A mix of physical and psychological symptoms are common through the display of delirium tremens. They can even display at day 10 of withdrawal in the event of excessive alcohol withdrawal.
Complications of untreated delirium tremens
As delirium tremens (DTs) can develop into additional health worries, there are complications if signs are ignored and symptoms are untreated. Complications are also linked to the ongoing presence of alcohol consumption, which, when heavy, can damage internal organs and cause life-limiting conditions.
Alcohol-related liver disease is a consequence of untreated delirium tremens and alcoholism, ultimately resulting in liver failure. Heart failure is also common through the pressures that excessive alcohol and the withdrawal process can influence. Damage to the brain is a concern of untreated delirium tremens and ongoing alcohol abuse due to the unpredictable and continuous changes in the brain and central nervous system.
Realistically, delirium tremens (DTs) and alcoholism alone are challenging to deal with. Once paired and prolonged, they can significantly reduce the quality of life. This is why placing yourself in a dedicated alcohol rehabilitation facility will give you the best chance of completing a successful recovery from addiction safely.
Treatment for delirium tremens
Immediate medical care should be sourced through symptoms of delirium tremens. Such a response is life-threatening without acting with urgency. Through medical care, stabilisation will be key while slowing down the withdrawal process. Symptoms of delirium tremens will be managed while considering nutritional treatment to tackle any deficiencies which can disrupt stabilisation.
Once symptoms of delirium tremens (DTs) are under control and health can be stabilised, long-term treatment will be recommended to work through heavy alcohol intake. Alcoholism will be treated through a tailored treatment programme, promoting rehabilitation efforts. Cognitive behavioural therapy, AA anonymous sessions, group therapy, motivational therapy and relapse prevention will be recommended to promote psychological detachment from alcohol. Aims to avoid future consumption will also be worked towards also to minimise the reoccurring display of delirium tremens (DTs).
Delirium tremens (DTs) is a significant cause for concern if experienced, also a sign that alcohol exposure is chronic. Avoid the risks by minimising, controlling or carefully withdrawing through alcohol rehab.
Contact our team at Addiction Advocates for advice on delirium tremens (DTs) and their treatment. Alcoholism can also be treated through our rehab recommendations, helping to reduce the risks of recurrent symptoms.
Frequently Asked Questions
What do I do if I notice someone close to me is suffering from delirium tremens?
Showing cause for concern is very important if you believe that signs of delirium tremens are present. The best thing to do will be to offer support while motivating a diagnosis. Medical support should be reached for, immediately to reduce the impact and severity of symptoms.
Are Delirium tremens a lifelong condition?
Delirium tremens can result in life-long consequences if untreated. If treated and suppressed, symptoms can reduce slowly. Ultimately, alcoholism should also be treated to avoid the resurfacing of delirium tremens (DTs).
Is it easy to diagnose delirium tremens?
Yes, a physical health examination will be completed, along with looking into the severity of symptoms. Alternatively, a toxicology screening or measures of blood magnesium levels will suffice. Sourcing medical support is a must through symptoms, to receive an accurate diagnosis and treatment plan.
References
[1] only 5% of people encounter a degree of delirium tremens - https://www.verywellmind.com/what-is-it-like-to-go-through-alcohol-withdrawals-80193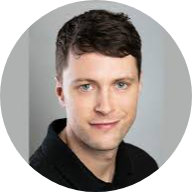 What do our previous clients think?
Really enjoyed my time at Asana lodge. Staff are great and most have previous experience of the afflictions that affect all the clients, so they can relate to the situation you are in. I feel ready now to tackle the outside world with all the skills I have learnt.
Thank you to all the staff at asana lodge from management to the cleaners, everyone made me feel so welcome and really went above and beyond to help me in my recovery. highly recommend anyone seeking help with addiction depression and anxiety to go to asana lodge and heal your mind body and soul.
Everyone at Cassiobury court have been very supportive with my recovery and I have learnt a lot over the past 14 days. I am taking away some good tools to help me with my addiction. I look forward to seeing the piers at the aftercare service.
I came to you desperate, feeling so depressed and anxious. I left feeling hopeful and grateful and excited about life. I can't believe the change in just 28 days.
Latest News
When most people think of drug addiction, they probably picture illegal drugs such as cocaine or heroin. Medicines including painkillers
How We Help
Finding the right treatment for your addiction can be difficult this is why we have created a service which takes the stress away which can be a massive relief when dealing with an addiction.
Self Referrals
Suffering with an addiction and being alone can be a horrific scenario for many. Whether you have a drug or alcohol addiction, we're here to help.
Family Referrals
Do you have concerns that a loved one may be affected by substance misuse? Have you spotted any signs and symptoms of a drug and alcohol…
Friend Referrals
Are you worried that a friend's alcohol or drug consumption has become out of control? For many individuals, substance abuse starts unintentionally…