Therapies for Alcoholism
Updated on 28/10/2022
Medically reviewed by
Dr Alexander Lapa (Psychiatrist)
Alcoholism can be a life-limiting condition, from its physical impacts to its psychological strains. Whilst testing for alcoholics and their loved ones, alcoholism is treatable and can be controlled through effective change and management.
There are a wealth of invaluable, safe, and accessible therapies for alcoholism out there. Some will be more suitable than others, depending on the cause and effect of an alcohol dependency. By entrusting in an alcohol rehab clinic, personalised bouts can be arranged, from an alcohol detox to holistic therapies.
Treating alcohol use disorders is imperative in order to stop drinking and to sustain such lifestyle. Alcoholism is a brain disease that will not go away by itself. Treatment, a full recovery plan and long-term maintenance will help to avoid relapse and instil sober intentions.
Evidence-based therapies for alcoholism can be arranged and benefitted from here at Addiction Advocates. Reach out to discuss your treatment options through our alcohol rehab clinics.
Get Treatment Advice Now
Speak to an expert
To get in touch with an expert, call or message us using the contact details provided below. Alternatively, you can complete our online enquiry form, and we will get straight back to you.
Do I need therapy for alcoholism?
If you are struggling with any type of alcohol-induced habit, yes, therapy will be recommended. Therapy not only helps to provide a disconnect in consumption, but it also delivers the tools, techniques, and approaches to psychologically recover from addiction.
Addiction can cause significant mental trauma, alongside the physical signs and symptoms that are expected. Therapies for alcoholism are designed to relieve such trauma, whilst promoting health, wellbeing, and positivity.
There are some core treatments and therapies which must be worked through in order to overcome an alcohol dependency. There are also some additional techniques and tools which promote maintenance and can ease long-term recovery.
If you are experiencing the following signs, therapy for alcoholism will be recommended through rehab.
A physical and psychological connection to alcohol
Withdrawal symptoms if consumption is paused or stopped
Difficulties of giving up alcohol
Mental health struggles
Personal problems with loved ones, finances, or work
New routines around alcohol consumption
Behavioural changes
Social withdrawal and isolation
Which therapies are beneficial for alcoholism?
Therapy for alcoholism can be accessed through alcohol rehab. Inpatient and outpatient rehab programmes are available to select from, both following specific structures and timelines.
Inpatient rehab is mostly recommended here at Addiction Advocates, through a private alcohol rehab clinic. The most beneficial, safe, and effective treatments and therapies can be experienced through this setting. Extensive recovery efforts can be aimed for, whilst checking into a private rehab setting.
A one-size-fits-all approach will be avoided through rehab, as alcoholism is an unpredictable disease. Symptoms, causes, effects, recovery goals and personal circumstances vary between our clients. With that, our therapies will be individually promoted, creating a tailored treatment plan.
If you're struggling with alcohol misuse, some of the following therapies for alcoholism will be recommended.
Alcohol detoxification
Alcohol detox will be imperative for most people who are struggling with dependency. Removing alcohol in a safe environment will be key. Through inpatient rehab, 24/7 medical assistance will be present, helping to ease withdrawal symptoms and maintain an alcohol-free setting.
Alcohol withdrawal medications
Through the safe medical setting of alcohol rehab, withdrawal medications are also prescribed. They are prescribed where suitable if all other avenues have struggled to effectively treat alcoholism.
Alcohol withdrawal medications are prescribed to ease withdrawal symptoms, to strengthen recovery, to cause unpleasant effects through alcohol exposure, and to reduce relapse risks. Various medications are used in tandem with behavioural therapies, such as Naltrexone and Disulfiram.
Behavioural therapies
Behavioural therapies are the most effective whilst treating the ingrained habits which are formed through alcoholism. Through consumption, the body and brain will learn to adjust, in order to experience the effects of alcohol. They must now unlearn such acceptance, which is possible through a range of talking therapies.
The most effective include:
As many clients suffer from mental health issues, in tandem with alcoholism, specialist treatments are in place to treat the mental aspect of addiction. Talking therapies and holistic therapies are offered to heal the mind and to gain control over emotions.
One-to-one counselling sessions, also known as psychotherapy, provide clients with the chance to open up about their mental struggles with alcohol. Working alongside a specialist therapist, emotions can be addressed and digested, whilst developing personal coping strategies.
Therapy for family members
Sessions are also available for loved ones, to understand the family dynamic and to overcome alcoholism as a family unit. Addiction can affect loved ones and friends, who will benefit from specialist guidance and education. Therapy sessions provide a safe space to become aware of alcoholism and how to support a loved one through its effects.
To build accountability and to offer peer support, group therapy sessions are arranged through alcohol rehab. They help to offer perspective and to work through any social influences linked to alcoholism. Support groups are also recommended, such as Alcoholics Anonymous, encouraged as an ongoing commitment post-rehab.
Cognitive behavioural therapy
Cognitive behavioural therapy is the most recommended therapy for alcoholism as it helps to turn negative outlooks into positive intentions. Behaviours, actions, and coping strategies are worked through, with the aim to adapt responses and to devalue the support of alcohol.
Dialectical behavioural therapy
Dialectical behavioural therapy is very similar to CBT yet offers even greater levels of mindfulness. It delves deeper into the mind by considering emotional regulation and the mental impacts that alcohol has on a person. Therapy sessions are designed to help clients understand their emotions and to become mindful whilst surrounded by alcohol.
Motivational interviewing
Motivational interviewing is one of many effective therapies for alcoholism as it helps to boost our client's self-awareness and esteem. Many clients feel blocked by denial or low confidence, which can derail the rehab process. Sessions are in place to boost confidence and to help clients work through any obstacles, through treatment and through post-rehab life.
Mindfulness is an effective practice that helps clients focus on the present and to feel grounded. Yoga and meditation sessions are delivered to restore balance, help clients feel in control of their emotions and to make conscious decisions.
12-step programmes have been used across addiction recovery for many years due to their effectiveness. Programmes work extremely well alongside relapse prevention planning, 12 months of aftercare services and lifestyle management, which are all offered through alcohol rehab.
Programmes help to educate alcoholics, provide direction, offer a community of like-minded people and set clear intentions towards sobriety.
Holistic therapy options
Therapies for alcoholism focus on physical and psychological recovery. A mix of medical, therapeutic, behavioural, social, and planning treatments are included.
In tandem with core treatments and therapies, holistic therapies are also delivered through alcohol rehab. Holistic recovery focuses on healing every part of a person, from their physical symptoms to their routines. Everything from yoga, meditation, self-help, art therapy, nutritional therapy, relaxation therapy and sleep therapy will be offered.
Duration of therapy for alcoholism
Therapy sessions will fill the contents of a rehab programme. The duration of therapy will therefore depend on your selected treatment avenue. For example, inpatient rehab is a much quicker process, which can averagely be benefitted from through 4 weeks. Outpatient rehab is a longer process, mostly taking 3-6-months to complete.
Personal needs and responses will also impact the duration of therapy. Some clients will require additional treatment for alcoholism, naturally extending the rehab process.
Therapies for alcoholism are however effective and efficient, helping to treat alcohol abuse, set a strong foundation and promote long-term recovery.
How do I access therapy for alcoholism?
Accessing therapy, support and treatment for alcoholism are possible here at Addiction Advocates. By sharing your needs, we can help you through the admissions process to find the most suitable alcohol rehab clinic and programme.
With professional input, the most beneficial therapies for alcoholism can be worked through, helping you overcome and manage your addiction.
Frequently Asked Questions
How does alcohol affect mental health?
In the moment of consumption, alcohol can cause positive emotional and mental feelings. Yet post-consumption, as withdrawal sets in, negative, low, and unpredictable feelings are expected.

Alcohol is a catalyst for fuelling mental health problems. It damages the brain, especially the region which regulates emotions, increasing the risks of poor mental health.

The direct effects of alcoholism, such as the financial worries and the stress that it can cause can also deteriorate mental health and stability. It is very common for an addict to experience a dual diagnosis, also treatable through rehab.
Inpatient rehab is a treatment programme that can be completed whilst residing in private rehab. It provides around the clock care whilst checking into alcohol rehab.

Also known as residential rehab, it is the most effective way to recover from addiction as treatments are consistent and intensive. Programmes are also tailored to individual needs.

For some clients, outpatient rehab will be recommended, due to timescale, budget or milder symptoms. Yet the majority of clients will benefit from inpatient rehab.
How do I access Alcohol rehab help?
Alcohol rehab help can be accessed here at Addiction Advocates. We can direct you towards a private rehab clinic for an inpatient stay. Alternatively, for outpatient rehab, you can access support through the NHS.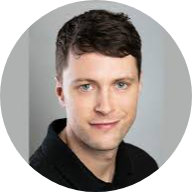 What do our previous clients think?
Really enjoyed my time at Asana lodge. Staff are great and most have previous experience of the afflictions that affect all the clients, so they can relate to the situation you are in. I feel ready now to tackle the outside world with all the skills I have learnt.
Thank you to all the staff at asana lodge from management to the cleaners, everyone made me feel so welcome and really went above and beyond to help me in my recovery. highly recommend anyone seeking help with addiction depression and anxiety to go to asana lodge and heal your mind body and soul.
Everyone at Cassiobury court have been very supportive with my recovery and I have learnt a lot over the past 14 days. I am taking away some good tools to help me with my addiction. I look forward to seeing the piers at the aftercare service.
I came to you desperate, feeling so depressed and anxious. I left feeling hopeful and grateful and excited about life. I can't believe the change in just 28 days.
Latest News
When most people think of drug addiction, they probably picture illegal drugs such as cocaine or heroin. Medicines including painkillers
How We Help
Finding the right treatment for your addiction can be difficult this is why we have created a service which takes the stress away which can be a massive relief when dealing with an addiction.
Self Referrals
Suffering with an addiction and being alone can be a horrific scenario for many. Whether you have a drug or alcohol addiction, we're here to help.
Family Referrals
Do you have concerns that a loved one may be affected by substance misuse? Have you spotted any signs and symptoms of a drug and alcohol…
Friend Referrals
Are you worried that a friend's alcohol or drug consumption has become out of control? For many individuals, substance abuse starts unintentionally…