Inpatient Treatment
Updated on 23/01/2023
Medically reviewed by
Dr Alexander Lapa (Psychiatrist)
Inpatient treatment is when someone stays in a rehabilitation facility – day and night – to receive detailed and around-the-clock support and treatment for specific health conditions or concerns.
For those suffering from drug and alcohol addiction, as well as mental health issues, inpatient support can be beneficial if symptoms are particularly severe, there's a risk to your safety or if you require medically-supervised detox.
Get Treatment Advice Now
Speak to an expert
To get in touch with an expert, call or message us using the contact details provided below. Alternatively, you can complete our online enquiry form, and we will get straight back to you.
Types of inpatient treatment
In the same way, as if you were receiving outpatient treatment, inpatient treatment for your addiction is tailored to your needs and requirements. An expert team of medical professionals and counsellors will continuously monitor you to determine which types of therapy and treatment will be best. This includes:
Acceptance and Commitment Therapy (ACT)
Here, a trained counsellor will encourage you to open up about past experiences, memories and feelings before supporting you to deal with any emotions – without leaning on alcohol or drugs to cope.
Art Therapy
Art therapy sessions, alongside drama, are a popular form of group therapy in rehab centres. It's believed that being creative allows individuals to release certain feelings and recreate experiences and memories that have been affecting them. Together, you'll then be supported to analyse your creations, sparking discussion and communicating how you felt.
Cognitive Behavioural Therapy (CBT)
Talking therapy is used on a group and one-to-one basis to help individuals to challenge negative thought processes. While a counsellor won't tell you how to feel and act, they will support you to come up with your own solutions.
Dialectical Behavioural Therapy (DBT)
In this session, a therapist will listen to you and your feelings. They will accept these behaviours but highlight why they might be wrong and how they could be improved. While the goal isn't to change your feelings or thoughts, you will be supported to change your behaviours and coping strategies.
As well as these therapy types, sessions can also be carried out on a group or individual basis. What's more, friends and family members may also be invited to further aid with the recovery process.
It's thought that a mixture of therapies works best but this will be determined by you and your needs. A variety of well-being and mindfulness activities including yoga, acupuncture, exercise and meditation might also be used to help you to focus on your body, mind and spirit.
Inpatient vs outpatient treatment
If you're considering whether inpatient treatment is right for you, you may have come across outpatient treatment programmes. The latter would mean that you have access to the same teams and therapies as inpatient rehab but, at the end of the day, you'd return home. This is suitable for those who don't need 24/7 support but still require ongoing treatment.
There are also daycare support groups that individuals attend on a weekly basis, for either one day or half a day at a time. There isn't a right or wrong choice when it comes to drug or alcohol rehab and it will depend on your individual circumstances. A trained team of medical professionals will be able to advise on the best route through.
How beneficial is inpatient treatment?
This type of treatment for addiction is the most intensive type of support but has a huge success rate. Not only does it provide you with 24/7 support from a team of medical professionals but you'll also be away from any triggers and influences in your usual living situation. This means you can focus fully on your recovery. Other benefits include:
Structured days filled will therapy, activities and support
A safe environment and the chance to meet and be motivated by similar people
Opportunities to focus on your physical, mental and emotional health and wellbeing
Around-the-clock risk monitoring and support with detox and withdrawal symptoms
It's completely normal to feel overwhelmed when it comes to residential alcohol rehab treatment but it's important to remember that you're not alone. What's more, at Addiction Advocates, we're here to help you to find a rehab centre that suits your needs to ensure that your path to recovery is a smooth one.
How to access inpatient treatment
If you or someone you love requires inpatient treatment, the first thing to do is to pick up the phone with our friendly team. At Addiction Advocates, we offer a specialised drug and alcohol rehabilitation service in London and the wider UK, and a family intervention service. When you get in touch with us, we'll get to know you, your addiction, your needs and requirements, and be there to answer any questions.
Our team can recommend the best course of action for you and outline exactly what to expect from alcohol or drug rehab. We'll make sure that you find the right centre for you, ensuring your requirements are met and the highest quality of care is provided. Together, we'll help you to embark on a path that's free from drug and alcohol addiction.
Why choose Addiction Advocates?
The rehab centre that you choose can have a huge impact on the overall success of your recovery. That's why we're dedicated to helping you to find the right centre and programme for you. Plus, when you choose Addiction Advocates, you'll benefit from:
The UK's leading rehabilitation centres and teams
A personalised inpatient and outpatient treatment plan
Dual diagnosis for substance use disorders and mental health concerns
24/7 support and guidance
Medical assistance – from admission to aftercare
Medically controlled detoxes and monitoring of side effects
A wide range of treatments and therapies
Family therapy and friend support
Individual and group sessions
You've taken the first step by simply searching for 'inpatient treatment' so why not take the next step, with us by your side? Call our team today on 0800 012 6088 and we'll help you to start planning for a clean life, the right way.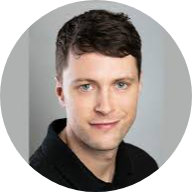 What do our previous clients think?
Really enjoyed my time at Asana lodge. Staff are great and most have previous experience of the afflictions that affect all the clients, so they can relate to the situation you are in. I feel ready now to tackle the outside world with all the skills I have learnt.
Thank you to all the staff at asana lodge from management to the cleaners, everyone made me feel so welcome and really went above and beyond to help me in my recovery. highly recommend anyone seeking help with addiction depression and anxiety to go to asana lodge and heal your mind body and soul.
Everyone at Cassiobury court have been very supportive with my recovery and I have learnt a lot over the past 14 days. I am taking away some good tools to help me with my addiction. I look forward to seeing the piers at the aftercare service.
I came to you desperate, feeling so depressed and anxious. I left feeling hopeful and grateful and excited about life. I can't believe the change in just 28 days.
How We Help
Finding the right treatment for your addiction can be difficult this is why we have created a service which takes the stress away which can be a massive relief when dealing with an addiction.
Self Referrals
Suffering with an addiction and being alone can be a horrific scenario for many. Whether you have a drug or alcohol addiction, we're here to help.
Family Referrals
Do you have concerns that a loved one may be affected by substance misuse? Have you spotted any signs and symptoms of a drug and alcohol…
Friend Referrals
Are you worried that a friend's alcohol or drug consumption has become out of control? For many individuals, substance abuse starts unintentionally…