Alcohol Addiction Helplines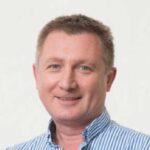 Updated on 16/09/2021
Medically reviewed by
Dr Alexander Lapa (Psychiatrist)
In England alone, more than half a million people are affected by alcohol addictions each year. Impairing the lives of many, support and treatment must be sought if addiction is to be overcome and managed.
To support those affected by alcohol addictions, many alcohol addiction helplines have been launched across the country.
Providing life-saving advice and services, alcohol addiction helplines ultimately enable many individuals to turn their life around and defeat addictions.
Get In Touch
Are you suffering from Alcohol Addiction and need help? Addiction Advocates are leading UK based experts in Alcohol Addiction and Rehabilitation Treatment. Find out how we can help by getting in touch with our friendly team today.
Alcohol Addiction Helplines In The UK
In the United Kingdom, alcohol addiction helplines remain open 24/7, seven days a week.
Below, we have shared just a few helplines that continue to support those struggling with addictions and those affected by alcohol addictions.
Providing support and guidance for alcohol addictions, Alcoholics Anonymous' helpline can be contacted by those struggling with an alcohol addiction.
Additionally, Alcoholics Anonymous host free meetings across the United Kingdom to ensure that face-to-face help can be sought.
To contact Alcoholics Anonymous, call 0800 9177 650 or email help@aamail.org.
On hand to provide mental health support, Samaritans continue to offer life-saving assistance to those in need.
Whether an individual is unable to cope with a mental health disorder or has come to experience suicidal thoughts resulting from an alcohol addiction, the Samaritans helpline can be contacted 24/7, 365 days a year.
For free help, call 116 123.
Dan 24/7 provides unconditional alcohol addiction help, support and information to those who live in Wales and find themselves victim to an alcohol addiction.
If you are based in Wales, you can call 0808 808 2234 to talk to an advisor.
Understanding that addictions often take a considerable toll on the lives of family members and friends of alcoholics, Al-Anon has launched an alcohol addiction helpline for those affected by alcohol addictions.
In addition, Al-Anon hosts meetings for family members to attend to secure guidance and help.
Contact Al-Anon today by calling 0800 0086 811.
National Association for Children of Alcoholics
The National Association for Children of Alcoholics provides a free helpline to ensure that information, advice, and support is available for children and young adults living with a parent struggling with alcohol addiction.
To take advantage of the support available, call 0800 358 3456 today.
Scottish Families Affected by Drugs & Alcohol
If you are based in Scotland and find yourself hoping to talk to someone about the impact an alcohol addiction is having on your life, the Scottish Families Affected by Drugs & Alcohol helpline can be contacted.
Open 24 hours a day, call 08080 101011 to speak to an advisor.
Addiction Advocates Helpline
At Addiction Advocates, we also have a free, confidential helpline that can be contacted irrespective of the time of day. Whether you are personally in need of support or are concerned about a loved one, we are here to help.
Not only can we provide a listening ear and support, but we can ensure that alcohol addiction treatment can be secured as soon as possible at a suitable rehab.
To contact our helpline, call us today on 0800 012 6088. Alternatively, chat with us online now.
Treatment For Alcohol Addictions
Contacting an alcohol addiction helpline enables many to address their addiction for the first time. However, when an alcohol addiction is impairing an individual's life, treatment must be additionally sought. Without professional treatment, alcohol addictions are virtually impossible to overcome.
The treatments available for alcohol addictions include detoxification, rehabilitation, one-to-one therapy, group therapy, recovery support groups and relapse plans. While these treatments are widely administered to treat alcohol addictions, the treatment required is dependent on the severity of the addiction.
For example, when an alcohol addiction impacts an individual's every waking moment and has caused physical and psychological symptoms to arise, a tailored treatment programme is necessary.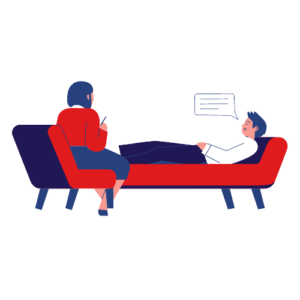 Combining a range of treatments, tailored treatment programmes cater to each person's addiction and recovery needs. These particular treatments can be accessed via private inpatient rehab centres, such as the ones we refer our clients to.
If treatment is sought as soon as an alcohol addiction arises, outpatient treatment is often suitable. Provided by the NHS, outpatient treatment includes one-to-one therapies, such as cognitive behavioural therapy.
Unlike private rehab centres, outpatient treatment offers greater flexibility and does not require those progressing through addiction treatment to remain within a rehab facility.
Although inpatient and outpatient rehab treatments effectively treat alcohol addictions, at Addiction Advocates, we typically refer those who contact us for treatment to private inpatient rehabs. This is because private inpatient rehab is more advantageous and has greater recovery rates.
Contact Addiction Advocates Today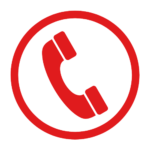 Should you find yourself in need of alcohol addiction treatment, please do not hesitate to contact us today. Doing so could ultimately save your life.
We can support you, regardless of the severity of your addiction, your personal circumstances, and how your addiction has come to control your life.
Likewise, if you would like to refer an individual for treatment, we can assist you.
Frequently Asked Questions
What Do Alcohol Addiction Helplines Provide?
Alcohol addiction helplines provide unconditional, confidential support and guidance to anyone who may need it. Many alcohol addiction helplines, such as our own, can also provide treatment referrals and treatment to ensure that alcohol addictions can be overcome.
What Other Types Of Helplines Are There?
In addition to alcohol addiction helplines, many other types of helplines are on hand to support those in need. These include drug addiction helplines, mental health helplines, suicide helplines, abuse helplines, domestic violence helplines, eating disorder helplines and disaster distress helplines.
What Alcohol Addiction Helpline Should I Contact?
Though all of the alcohol addiction helplines noted above can provide appropriate support and guidance, some helplines have been specifically designed for those struggling. Others have been created for families, friends and other concerned parties to contact for advice. Individuals struggling with alcohol addictions can contact the following:
Alcoholics Anonymous
Samaritans
Dan 24/7
To seek support and guidance on helping a loved one struggling with an alcohol addiction, the following helplines are available:
Al-Anon
National Association for Children of Alcoholics
Scottish Families Affected by Drugs & Alcohol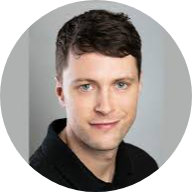 What do our previous clients think?
Really enjoyed my time at Asana lodge. Staff are great and most have previous experience of the afflictions that affect all the clients, so they can relate to the situation you are in. I feel ready now to tackle the outside world with all the skills I have learnt.
Thank you to all the staff at asana lodge from management to the cleaners, everyone made me feel so welcome and really went above and beyond to help me in my recovery. highly recommend anyone seeking help with addiction depression and anxiety to go to asana lodge and heal your mind body and soul.
Everyone at Cassiobury court have been very supportive with my recovery and I have learnt a lot over the past 14 days. I am taking away some good tools to help me with my addiction. I look forward to seeing the piers at the aftercare service.
I came to you desperate, feeling so depressed and anxious. I left feeling hopeful and grateful and excited about life. I can't believe the change in just 28 days.
Latest News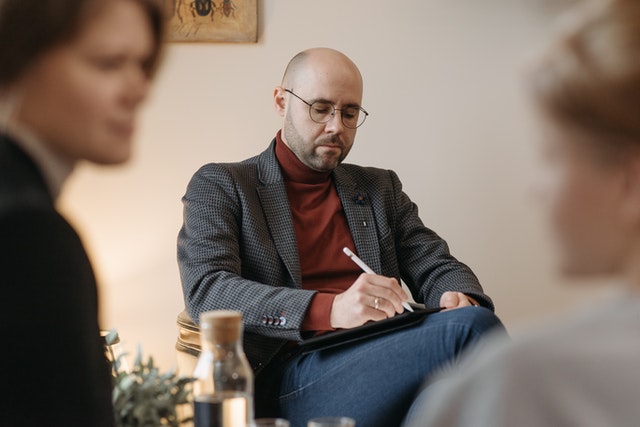 A wide range of treatment services, plans and providers are accessible throughout the addiction recovery process. Some will be local and flexible, while others will
How We Help
Finding the right treatment for your addiction can be difficult this is why we have created a service which takes the stress away which can be a massive relief when dealing with an addiction.
Self Referrals
Suffering with an addiction and being alone can be a horrific scenario for many. Whether you have a drug or alcohol addiction, we're here to help. Help Yourself
Family Referrals
Do you have concerns that a loved one may be affected by substance misuse? Have you spotted any signs and symptoms of a drug and alcohol… Help a Relative
Friend Referrals
Are you worried that a friend's alcohol or drug consumption has become out of control? For many individuals, substance abuse starts unintentionally… Help a Friend