What Happens in Rehab?
Updated on 10/08/2023
Medically reviewed by
Dr Alexander Lapa (Psychiatrist)
Admitting that you need help for a problem with drugs or alcohol is always a huge and positive step forwards. It can also be very daunting, though. You might be unsure what to do next, the treatment options available and where to turn for help and advice.
One of the options available in rehab. Experience and statistics show that inpatient rehab is the most effective treatment for serious addiction problems. You might be considering this option for yourself or a loved one, but it's natural to have questions about exactly what it entails. Find out what happens in rehab here.
Get Treatment Advice Now
Speak to an expert
To get in touch with an expert, call or message us using the contact details provided below. Alternatively, you can complete our online enquiry form, and we will get straight back to you.
What Happens in Outpatient Rehab
First of all, rehabilitation is a general term for a programme designed to restore you to health or normal life following an addiction, illness, accident or even time spent in prison. The term 'rehab' generally refers to residential rehabilitation for drugs or alcohol. This is where you stay on the premises as a resident while you complete the treatment programme, but outpatient rehab is also available.
This is the type of treatment most commonly available via the NHS (where inpatient or residential rehab is extremely rare), and some private rehabs also offer outpatient options. There are some advantages in that you don't have to take time out from work, family and other responsibilities, but in terms of effectiveness, inpatient rehab is difficult to beat.
With an outpatient programme, you will typically attend various treatment sessions that may be held at a clinic or other similar settings. In some programmes, you may be offered replacement therapies – the most well-known being methadone in place of heroin. You will still be surrounded by the usual triggers and temptations. You might also have to undergo detoxification with minimal supervision.
What to Expect from Inpatient Rehab and Detox
With inpatient rehab, you will stay in the rehab centre, away from those triggers and temptations, with no access to drugs or alcohol. This can help when dealing with cravings or withdrawal symptoms – when following outpatient treatment, it can be all too easy to give in and seek out your substance when things get tough. And they inevitably will.
Some people enter rehab without having drunk alcohol or used drugs for a while, but in most cases, the first big step will be detox. This is where you flush out the drugs or alcohol already in your system, essentially getting clean or sober. This process can be accompanied by severe physical and psychological withdrawal symptoms.
These can vary widely depending on the substance involved and other factors like the heaviness and duration of the substance misuse. Some people experience only very mild symptoms, but for others, they can be very unpleasant and even dangerous.
Undergoing detox in rehab means you will be closely monitored, with care and support on hand. If appropriate, you may also be offered prescription medication to help with cravings and withdrawal symptoms.
Detox is important but only part of the overall rehab experience. You will also participate in several therapy sessions and other treatments to help you address every aspect of your addiction.
This will generally involve exploring the root causes of your substance misuse, developing techniques to avoid relapse, and improving your health and well-being.
Therapies Available at Rehab
Rehab programmes will be tailored to match your own unique situation, and the exact mix of therapies offered may also vary from one rehab to the next. There are some relatively common techniques and approaches, though.
Many rehabs make cognitive behavioural therapy (CBT) a cornerstone of their treatment. This evidence-led technique is commonly used to treat mental health conditions such as anxiety and depression but has also been very effective at treating addiction. It can help break negative thought patterns, changing your thoughts about drugs and alcohol.
Various types of counselling can also be valuable. Many people with addiction problems have also faced traumatic events, so specific techniques such as trauma or bereavement counselling may help.
Some types of therapy involve other people. Family therapy can help resolve issues and explore dynamics within the family unit, including any impact this may have had on drinking or drug use. Meanwhile, group therapy with other residents can be good for exploring various issues and providing mutual support and understanding.
There will be relapse prevention sessions, and there may also be workshops in areas like nutrition and exercise. Well-being therapies like mindfulness, relaxation and art or music therapy can help you improve your physical and mental health, which can aid your recovery in the long term.
What Happens in Rehab: A Timeline
Personal programmes of rehab will adapt in content and length. Yet the majority will follow the below steps, to ensure that key milestones of recovery can be achieved, before embarking on post-rehab life.
Detoxing from drugs and alcohol will kickstart the rehab process. This is necessary to promote withdrawal from such substances while removing all toxins from the body to promote balance.
While withdrawal symptoms may be encountered, through a reputable rehab clinic, such experiences will be comfortable and safe.
Drug and alcohol treatment services
From here, a range of drug and alcohol treatment services, following the inpatient treatment approach will be recommended.
They will be recommended based on your needs and addiction history, to ensure that your time is proactive. You can expect to complete anything from stress management to family therapy and to cognitive behavioural therapy.
If you're struggling with mental health symptoms, dual diagnosis treatment will be advised for you.
With a focus on rebuilding your mental health and improving your outlooks and emotions, you'll have a dedicated team to relieve any negative feelings.
Covering what happens in rehab, relapse prevention will be an organic next step, equipping clients with life-saving tools and steps to manage drug and alcohol exposure.
Working with a team of specialists, from our affiliation of treatment centres, your own plan will be created to safeguard your post-rehab journey.
It's vital to plan. This will be the last stage of rehab that you experience, before returning home.
Planning will look at your lifestyle, your coping techniques, and your environments. Change may be required to protect your progression and strengthen your chances of sober living.
Everyday Life at Rehab
While rehab is not run like a bootcamp or prison, it does tend to be highly structured, and there are good reasons for this. Firstly, people dealing with substance misuse and addiction can be very disorganised and having a routine can help. Structuring the days can also help pack in more treatments and therapy sessions, helping you make the best use of your time.
Different rehabs and individual programmes will vary, but you will typically make an early start with a balanced, nutritious breakfast. There will be a morning session, which may be a well-being therapy to help you start the day.
After lunch, there will usually be an afternoon treatment session, which could involve counselling or therapy. Family therapy sessions may be scheduled for the afternoon to give people plenty of time to arrive at the rehab centre.
There might also be an evening treatment session, such as group therapy, but there will also be periods of free time. Different places might have their own guidelines on what you can bring with you and may discourage spending long periods on phones, laptops and other gadgets. They may encourage you to read, keep a journal, or practice a musical instrument instead. There may be a gym or other facilities, and you might participate in organised social activities such as quizzes or film nights with fellow residents.
It can be daunting, but rehab is generally a calm and safe space where you will be surrounded by people whose goal is to support you as you concentrate on your recovery.
What Happens After Rehab?
Knowing what happens throughout rehab is important, yet so is gaining awareness of post-rehab steps. Here's where significant tests may arise, depending on how you adjust after rehab.
After rehab, support will continue from your selected treatment centre. You'll have the autonomy to control your reality, yet aftercare services and sessions will present themselves.
Having a schedule to follow will be beneficial, helping you to aim for consistency throughout your lifestyle.
At this point, sobriety should have been experienced, which will direct you towards long-term recovery efforts, making rehab a worthwhile investment.
While efforts to remain sober will need to be preserved, you can feel confident with the progress you will have made through drug and alcohol rehab.
Experiencing rehab through our services here at Addiction Advocates
At Addiction Advocates, we can help you access the above steps, resources, and forms of support, all offered through rehab.
By reaching out, we can start your own recovery process, by working to find a suitable clinic to rehabilitate from. You can also ask our team what happens in rehab and learn what you can expect during treatment.
For more insight into what happens in rehab when considering the exact clinic that you select, reach out for a clearer view.
With knowledge comes confidence, providing you with awareness of what's ahead throughout rehab.
References
[1] NHS - https://www.nhs.uk/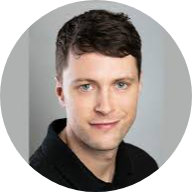 What do our previous clients think?
Really enjoyed my time at Asana lodge. Staff are great and most have previous experience of the afflictions that affect all the clients, so they can relate to the situation you are in. I feel ready now to tackle the outside world with all the skills I have learnt.
Thank you to all the staff at asana lodge from management to the cleaners, everyone made me feel so welcome and really went above and beyond to help me in my recovery. highly recommend anyone seeking help with addiction depression and anxiety to go to asana lodge and heal your mind body and soul.
Everyone at Cassiobury court have been very supportive with my recovery and I have learnt a lot over the past 14 days. I am taking away some good tools to help me with my addiction. I look forward to seeing the piers at the aftercare service.
I came to you desperate, feeling so depressed and anxious. I left feeling hopeful and grateful and excited about life. I can't believe the change in just 28 days.
Latest News
How does Narcotics Anonymous work? It's our team question we receive frequently from those looking for additional support. In this article,
How We Help
Finding the right treatment for your addiction can be difficult this is why we have created a service which takes the stress away which can be a massive relief when dealing with an addiction.
Self Referrals
Suffering with an addiction and being alone can be a horrific scenario for many. Whether you have a drug or alcohol addiction, we're here to help.
Family Referrals
Do you have concerns that a loved one may be affected by substance misuse? Have you spotted any signs and symptoms of a drug and alcohol…
Friend Referrals
Are you worried that a friend's alcohol or drug consumption has become out of control? For many individuals, substance abuse starts unintentionally…