Outpatient Treatment
Updated on 28/02/2023
Medically reviewed by
Dr Alexander Lapa (Psychiatrist)
What Is Outpatient Treatment?
Addiction Advocates offers outpatient care for drug and alcohol addiction. Being an outpatient means staying and sleeping at your home to receive your treatment programmes rather than staying at a treatment centre.
Many are drawn to outpatient care as it offers flexibility and fits around their life. You can choose to access outpatient care in different ways. For some treatment plans, you will visit the centre every day, return home in the evening, and return again the next day. You also can attend therapy sessions for a few hours a day or a few times a week – it all depends on what level of support you need.
Outpatient treatment doesn't cost as much as inpatient care; a big plus for people on a budget.

Get Treatment Advice Now
Speak to an expert
To get in touch with an expert, call or message us using the contact details provided below. Alternatively, you can complete our online enquiry form, and we will get straight back to you.
Who Benefits From Outpatient Treatment?
Outpatient drug rehab suits people who have a mild or early-stage alcohol or drug problem that doesn't require intensive residential support. This type of care is ideal for people with family commitments who need to keep working or have a busy life, making it impractical to commit to residential treatment.
Home-based rehab is ideal for people who have a stable life and those who have encouragement from family and friends. If you're tackling any mental health problems alongside a drug or alcohol addiction, we advise you to become an inpatient to benefit from 24-hour support.
Outpatient appointments such as talking therapies can take place over the phone or at a venue to suit you.
What Are The Alternatives To Outpatient Care?
Inpatient rehabs are the best option if you have a severe or longstanding drug or alcohol addiction. If you become an inpatient, you will stay and sleep at a treatment facility, receiving intensive support to help you get off alcohol or drugs.
You'll undoubtedly need a drug or alcohol detox, and we offer that at all our centres. Don't try detoxing at home on your own. It's tough, and you need medical supervision. Doctors and addiction therapists need to look after you throughout the drug detoxification process, closely monitoring your physical and mental health and withdrawal symptoms.
Types Of Outpatient Treatment
Group Therapy
Learning from fellow recovering drug or alcohol users can bring massive benefits to the recovery process. Trying group therapy may feel strange initially, and sharing personal experiences with strangers may not come naturally. But everyone is in the same boat; all determined to live a drug or alcohol-free life.
Many people form new bonds and friendships from group therapy due to a shared understanding and acceptance. Sharing your personal experiences can be very cathartic and there's no pressure to speak. Just stepping through the door is a big achievement.
Family Therapy
Having support from family members can work wonders for your recovery. Bringing your close family together in therapy sessions can help repair any problems caused by a drug or alcohol addiction. You or your family may have had issues that drove you to alcohol or drugs in the first place. Family therapy can be very eye-opening. Often people learn more about family history and dynamics or individual emotions, leading to a better understanding.
Involving your family in the recovery process is an integral part of relapse prevention as they'll discover ways to motivate you to stay clean.
1-2-1 Addiction Counselling
At Addiction Advocates, we offer a varied range of psychotherapy tailored to you. These therapies look at the negative thoughts, feelings and behaviours surrounding addiction and help you change your outlook to one that's more positive, happier and balanced.
Treatment options include counselling methods such as cognitive behavioural therapy, dialectical behaviour therapy, psychodynamic treatment and acceptance and commitment therapy.
Alternative And Complementary Therapies
Stress often leads people to abuse drugs and alcohol, using substances as a coping mechanism. Using alternative and complementary therapies can help you stay focused, lessen stress and anxiety levels, reducing your desire to use drugs or alcohol.
As an outpatient, you can access acupuncture, yoga, meditation, hypnotherapy, reflexology and reiki sessions. These types of therapies also improve your well-being and physical health.
12-Step Recovery Programmes
Following 12-Step recovery programmes such as those run by AA (Alcoholics Anonymous) and NA (Narcotics Anonymous) help people work towards milestones in their recovery. We operate 12-step models ourselves and in conjunction with AA and NA.
How Beneficial Is Outpatient Treatment?
Outpatient treatment is the ideal way to access drug or alcohol rehab if you want to stay living at home. Outpatient treatment benefits highly motivated people to attend support groups and therapy meetings and manage their own time.
When considering inpatient and outpatient treatment, it's essential to consider your mental health. Suppose you're having a tricky time managing anxiety, depression, bipolar disorder or stress in addition to a substance abuse problem. In that case, you'll need the intensive support that inpatient rehab gives you.
You can also complete an alcohol or drug detox as an outpatient, spending a short time with us and then returning home.
How To Access Outpatient Treatment
Addiction Advocates run a luxury, private treatment centres all around the UK. To learn more about treatment options near you, call us on 0800 012 6088 to arrange a telephone assessment at a time to suit you.
Our admissions team will run through our outpatient options with you. Ask us anything you want – we're here 24 hours a day.
If you're ready to arrange a treatment plan, we will ask for a deposit to reserve your place.
Why choose Addiction Advocates for Outpatient Treatment
Our staff are experts in drug and alcohol addiction, so you'll be in safe hands
All our rehabilitation clinics are regulated by the CQC and the NHS
Flexible treatment options and price plans
24-hour helpline
Fantastic aftercare and relapse prevention support
Access to a wide range of support groups to suit you
We've helped hundreds of people beat a drug or alcohol addiction. Please read some of their inspiring testimonials.
Contact us TODAY and take the first step in changing your life.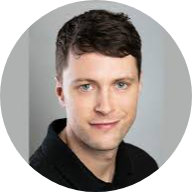 What do our previous clients think?
Really enjoyed my time at Asana lodge. Staff are great and most have previous experience of the afflictions that affect all the clients, so they can relate to the situation you are in. I feel ready now to tackle the outside world with all the skills I have learnt.
Thank you to all the staff at asana lodge from management to the cleaners, everyone made me feel so welcome and really went above and beyond to help me in my recovery. highly recommend anyone seeking help with addiction depression and anxiety to go to asana lodge and heal your mind body and soul.
Everyone at Cassiobury court have been very supportive with my recovery and I have learnt a lot over the past 14 days. I am taking away some good tools to help me with my addiction. I look forward to seeing the piers at the aftercare service.
I came to you desperate, feeling so depressed and anxious. I left feeling hopeful and grateful and excited about life. I can't believe the change in just 28 days.
Latest News
When most people think of drug addiction, they probably picture illegal drugs such as cocaine or heroin. Medicines including painkillers
How We Help
Finding the right treatment for your addiction can be difficult this is why we have created a service which takes the stress away which can be a massive relief when dealing with an addiction.
Self Referrals
Suffering with an addiction and being alone can be a horrific scenario for many. Whether you have a drug or alcohol addiction, we're here to help.
Family Referrals
Do you have concerns that a loved one may be affected by substance misuse? Have you spotted any signs and symptoms of a drug and alcohol…
Friend Referrals
Are you worried that a friend's alcohol or drug consumption has become out of control? For many individuals, substance abuse starts unintentionally…