Beechams Powder Addiction Treatment & Rehab
Updated on 15/12/2022
Medically reviewed by
Dr Alexander Lapa (Psychiatrist)
Beechams powder is a common over-the-counter drug that is used to treat mild cold symptoms and the flu. When used as prescribed, it is completely safe. However, some of its ingredients can become addictive. Here, we explain why beechams powder can be addictive and highlight what you can do if you're worried about yourself or someone else.

Get Treatment Advice Now
Speak to an expert
To get in touch with an expert, call or message us using the contact details provided below. Alternatively, you can complete our online enquiry form, and we will get straight back to you.
Dangers of Beechams Abuse
Beechams powder contains codeine, aspirin and caffeine. It works by intercepting the brain's pain signals resulting in feelings of pleasure. The caffeine enhances the drug's effects and makes patients more alert. It's important to note that when beechams powder is used as intended, it is safe. However, using it in higher doses and for prolonged periods can lead to codeine addiction.
Many people wonder if codeine is addictive, especially as it's available over the counter. But, like other drugs and alcohol, extended use of codeine and medicines that have codeine can lead to abuse and addiction. This is because, over time, the brain begins to seek more codeine to replicate the positive effects. As more codeine is taken, the brain will require more of it to get the same effect, called tolerance. With a tolerance building, without codeine, the body may also experience withdrawal symptoms when dependence has built up too.
Addiction isn't the only risk of beechams abuse. Like many other drugs, there are serious health risks including:
Organ damage
Stomach Concerns
Mental health issues including depression and anxiety
It can also be very hard and dangerous to stop taking beechams or codeine, which is why addiction recovery treatment centres are usually the only option.
Rehab Treatment for Substance Abuse
Addiction is a serious health condition that often requires medical guidance and support. This is because to recover and stop taking drugs effectively, you need to combat the physical side effects and get to grips with any emotional dependencies. Drug rehab clinics in the UK use a range of treatments and therapies, including behavioural therapy, psychological therapy, counselling sessions and creative therapy.
A key part of rehab treatment is the medically-assisted drug detox. The substance leaves your body and is essential before any treatment begins. Withdrawal symptoms are likely to occur, but medical professionals can prescribe medication to help ease the effects. Once done, you'll be ready to participate in group and individual therapy sessions.
As well as identifying your triggers, you'll be supported to create new coping mechanisms and access to well-being and nutrition advice. This is to help you to carve a new lifestyle and will help you to stay resilient once you leave rehab. While every rehab centre differs, most welcome friends and family into sessions. Not only does this give you the necessary support, but it allows your loved ones to know how they can guide you and be there for you.
It can be difficult to know which private drug and alcohol rehab centre to choose, which is why Addiction Advocates are here to help. Not only will we find a clinic that suits your needs, but we'll ensure it's a clinic that personalises the recovery plans to suit individuals. That way, you know you'll be one step closer to achieving those all-important personal goals and be at the centre of your recovery from start to finish.
Benefits of Private Rehab
There are different types of rehabilitation centres around the UK. If you're looking for treatment on the NHS, then usually, you'll only have the option of outpatient treatment, which is where you receive therapy during the day and then stay at home overnight. Inpatient treatment isn't usually provided by the NHS due to funding issues and will be required to be paid for by you or your insurance in some instances.
Similar to other healthcare and medical settings, some people believe that private rehab offers a better quality of treatment. Waiting lists can be shorter, and facilities can be better once you're there, and the clinic itself can be less crowded. However, private rehab can be expensive and isn't always an option for some people.
At Addiction Advocates, we're firm believers that cost shouldn't get in the way of anybody who wants to recover. For this reason, we work with a range of rehab centres in the UK – each of which has different plans and pricing. There isn't a set answer as to whether private or public rehab is better, instead, you need to make the decision that best suits you. Our team is more than happy to help you to weigh up your options, though.
Aftercare Support
Lots of people are concerned about the thought of leaving rehab – even before they've started treatment. At Addiction Advocates, we want you to know that your guidance doesn't come to an end the moment you leave rehab. Instead, you'll be given details of local support groups in the community and will be placed on an aftercare programme for the first 12 months. During your time at the rehab, you'll also work with specialist teams on relapse prevention, and our team is always here if you need any support.
Our helpline is always open to friends and family members, whether you need some advice, have a question, or are worried that someone is relapsing. The recovery journey is always easy, and there are many obstacles to navigate, but with Addiction Advocates by your side, you'll never have to face any of them alone.
Call us on 0800 012 6088.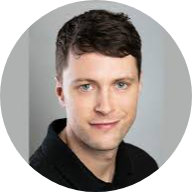 What do our previous clients think?
Really enjoyed my time at Asana lodge. Staff are great and most have previous experience of the afflictions that affect all the clients, so they can relate to the situation you are in. I feel ready now to tackle the outside world with all the skills I have learnt.
Thank you to all the staff at asana lodge from management to the cleaners, everyone made me feel so welcome and really went above and beyond to help me in my recovery. highly recommend anyone seeking help with addiction depression and anxiety to go to asana lodge and heal your mind body and soul.
Everyone at Cassiobury court have been very supportive with my recovery and I have learnt a lot over the past 14 days. I am taking away some good tools to help me with my addiction. I look forward to seeing the piers at the aftercare service.
I came to you desperate, feeling so depressed and anxious. I left feeling hopeful and grateful and excited about life. I can't believe the change in just 28 days.
Latest News
How does Narcotics Anonymous work? It's our team question we receive frequently from those looking for additional support. In this article,
How We Help
Finding the right treatment for your addiction can be difficult this is why we have created a service which takes the stress away which can be a massive relief when dealing with an addiction.
Self Referrals
Suffering with an addiction and being alone can be a horrific scenario for many. Whether you have a drug or alcohol addiction, we're here to help.
Family Referrals
Do you have concerns that a loved one may be affected by substance misuse? Have you spotted any signs and symptoms of a drug and alcohol…
Friend Referrals
Are you worried that a friend's alcohol or drug consumption has become out of control? For many individuals, substance abuse starts unintentionally…