Gabapentin Addiction Treatment & Rehab
Updated on 28/10/2022
Medically reviewed by
Dr Alexander Lapa (Psychiatrist)
Prescription drug misuse is a fast-rising issue, however, and gabapentin is one of many prescription medications that is frequently misused. Long-term use of the drug can lead to addiction, which may need a rehab treatment programme to overcome.

Get Treatment Advice Now
Speak to an expert
To get in touch with an expert, call or message us using the contact details provided below. Alternatively, you can complete our online enquiry form, and we will get straight back to you.
What is Gabapentin?
Gabapentin is a prescription drug that is generally used to treat epilepsy, where it can control or prevent seizures. It can also be used to treat nerve pain, which can arise from a number of conditions, including diabetes and shingles, or sometimes following an accident. It is thought that gabapentin works in people with epilepsy by lowering abnormal electrical activity in the brain. With regard to nerve pain, it is believed to reduce pain by affecting the pain messages that travel from the pain and through the spine.1
Gabapentin has sometimes been used in treating addictions to other substances, especially alcohol addiction. One study in the American Journal of Psychiatry described how the drug could be used to help with alcohol withdrawal symptoms such as insomnia and mood instability. In the study, participants showed better results during 16 weeks treatment with a combination of gabapentin and the more commonly used naltrexone compared to those who were given naltrexone alone.2
While it may help some people recovering from addictions however, gabapentin itself can be addictive.
The National Institute for Health and Care Excellence (NICE), which provides evidence-based recommendations for health and care in England, says: "Following concerns about abuse, gabapentin has been reclassified as a Class C controlled substance…Healthcare professionals should evaluate patients carefully for a history of drug abuse before prescribing gabapentin, and observe patients for signs of abuse and dependence."3
Is Gabapentin dangerous?
Like other prescription drugs, gabapentin can cause side effects and can be dangerous is misused. It can be particularly dangerous when combined with other substances that can depress the central nervous system and slow breathing, including alcohol, benzodiazepines and opioid painkillers. This can cause loss of consciousness, coma and even death.
Gabapentin is often used recreationally as it can produce feelings of relaxation and euphoria. It can also enhance the euphoric effect of other drugs such as heroin and other opiates. They are often taken together but gabapentin actually lowers opioid tolerance, which can increase the risk of a serious overdose.4
Long-term use of the drug can have an impact on your mental health, particularly with feelings of depression, anxiety and hostility. It has also been associated – though more rarely than some other substances – with hallucinations and suicidal thoughts.
The NHS also lists a number of potential side effects. These could affect anyone who uses the drug but misusing gabapentin could expose you to greater risks. Relatively common side effects include:
Feeling sleepy, tired or dizzy
Feeling sick (nausea)
Being sick (vomiting)
Diarrhoea
Mood changes
Swollen arms and legs
Blurred vision
Dry mouth
Difficulty getting an erection
Weight gain
Memory problems
Headaches
Getting more infections than usual
Less common but more serious side effects include suicidal thoughts, a serious reaction to the drug, an inflamed pancreas (causing long-lasting stomach pain and sickness), muscle pain or weakness and hallucinations.5
Signs of Gabapentin abuse
An addiction to prescription drugs can often creep up, especially if it is initially used legitimately and as directed with a valid prescription. If you find yourself using more and more of the drug though, feel anxious about getting more of it, cannot get through the day without it or are seeking it through unofficial, illegal channels, it's very likely that you have a problem. Addiction can be very difficult to beat without expert help, so it may also be the right time to seek professional help.
There may also be physical, psychological and behavioural symptoms involved. If you are concerned about yourself or someone close to you, there are some signs and symptoms that you might want to look out for. These could include:
Loss of balance
Constant fatigue
Short-term memory loss
Difficulty multitasking
Trembling in the arms
Fever and flu-like symptoms
Periods of depression and anxiety
Secretive behaviour and defensiveness
Mood swings
Lack of care in appearance and hygiene
Neglecting other responsibilities and activities
Rehab treatments for Gabapentin addiction
Addiction has a number of characteristics that help explain why it is so difficult to beat without expert help. It is marked by a compulsion to continue using the subject, even when you know there may be negative consequences. It can effectively 'rewire' the brain, changing the way it deals with things like reward, pleasure and impulse control. Physical dependency can see you build up a tolerance to the drug and you may experience extreme cravings and withdrawal symptoms when you try to stop using it. All this makes it extremely difficult to beat any addiction with will power alone, but evidence-led treatments delivered via residential rehab give you the very best chance of making a full and long-lasting recovery.
How does rehab work?
Rehab delivers a holistic treatment programme aimed at treating every aspect of your addiction. This may involve a supervised detox period while you process the drugs out of your system and deal with the withdrawal symptoms in a managed way. You will also participate in a range of therapies, such as counselling, group therapy and cognitive behavioural therapy (CBT). These will help you to explore the root causes of your substance misuse and the psychological aspects of addiction. CBT is commonly used to treat mental health issues such as depression and anxiety and is very effective at changing negative ways of thinking. You will also have relapse prevention sessions to help you develop strategies and techniques to maintain your recovery as you move forward.
Contact us today
If you are worried that you or someone close to you might have a problem with gabapentin, get in contact today and find out how rehab could be your best way forward.
Sources
1 https://www.nhs.uk/medicines/gabapentin/about-gabapentin/
2 https://pubmed.ncbi.nlm.nih.gov/21454917/
3 https://bnf.nice.org.uk/drugs/gabapentin/
4 https://www.talktofrank.com/drug/gabapentin#the-risks
5 https://www.nhs.uk/medicines/gabapentin/side-effects-of-gabapentin/
https://americanaddictioncenters.org/addiction-medications/gabapentin
https://novarecoverycenter.com/drugs/gabapentin/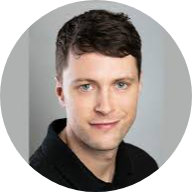 How We Help
Finding the right treatment for your addiction can be difficult this is why we have created a service which takes the stress away which can be a massive relief when dealing with an addiction.
Self Referrals
Suffering with an addiction and being alone can be a horrific scenario for many. Whether you have a drug or alcohol addiction, we're here to help.
Family Referrals
Do you have concerns that a loved one may be affected by substance misuse? Have you spotted any signs and symptoms of a drug and alcohol…
Friend Referrals
Are you worried that a friend's alcohol or drug consumption has become out of control? For many individuals, substance abuse starts unintentionally…