Amitriptyline Addiction Treatment & Rehab
Updated on 14/03/2023
Medically reviewed by
Dr Alexander Lapa (Psychiatrist)
Amitriptyline is a prescription anti-depressant that is also sometimes prescribed to help people to manage pain from conditions such as arthritis, damaged nerve endings and chronic back or neck pain.
It can be very helpful if used correctly as it can help a person manage their pain and their depression.
Get Treatment Advice Now
Speak to an expert
To get in touch with an expert, call or message us using the contact details provided below. Alternatively, you can complete our online enquiry form, and we will get straight back to you.
Signs and Symptoms of Amitriptyline Addiction
As with all prescription drugs, some people abuse it to experience the high sensation that comes with it causing them to feel euphoric. Amitriptyline abuse can cause side effects such as:
Nausea
Rash or itching
Increased hunger
Unusual taste
Drowsiness
Dizziness
Blurred vision
Headache
Constipation
Weight gain
Dry mouth
Problems urinating
These symptoms can worsen existing health conditions and make doing simple daily tasks such as driving dangerous. It can be difficult to know the difference between using a drug and having an addiction to a drug. You can read through the following list to see if any of it applies to you and your usage of Amitriptyline.
You are using Amitriptyline after the pain it was prescribed for is gone
You are taking more Amitriptyline than you have been prescribed
You are using someone else prescribed Amitriptyline
You lie to multiple doctors or chemists to get access to an Amitriptyline prescription
You miss work or leisure activities because you are high from Amitriptyline
You are isolating yourself from others to avoid judgment or intervention
You try to hide your Amitriptyline use from others, including the amount you have or if you are just using it at all
You have a family history of addiction
You have experienced mental health problems in the past, such as anxiety, depression, bipolar disorder or insomnia
You start to experience withdrawal symptoms if you go too long without any Amitriptyline
Withdrawal symptoms are definitive proof that you are living with an addiction. Withdrawal symptoms occur because your body depends on Amitriptyline to produce dopamine. When it suddenly goes without it, your body panics and goes into withdrawal.
Withdrawal symptoms include:
Nausea
Headache
Vomiting
Diarrhoea
Mood swings
Chills
Hot flashes
Goosebumps
Light sensitivity
Muscle pain
Muscle spasms
Anxiety
Depression
Insomnia
Paranoia
Delirium
Dehydration
Hallucinations
Seizures
Having an addiction is not the end of the world. It is simply a problem that you need a solution for; treatment in a drug rehab centre.
Dangers of Amitriptyline Abuse
Long-term Amitriptyline abuse can be very dangerous and come with life-altering side effects that include:
Loss of libido
Weight-related issues
Sight problems
Bowl problems from chronic constipation
Amitriptyline works by increasing your brain's serotonin production. While this can be very helpful for people living with depression or chronic pain, it is not healthy for you to alter your brain's chemistry needlessly.
How is Amitriptyline Abuse Treated?
In rehab, addiction has to be treated carefully as it is a very complex medical condition that requires the right focus and dedication to overcome. Amitriptyline abuse is treated through two main treatments: detox and therapy.
The drug detox comes first and will be how you spend the first ten days of your time at rehab. This is because the detox is what deals with the withdrawal symptoms and makes it safe for you never to need to use Amitriptyline again out of fear of experiencing withdrawal symptoms.
The detox, in theory, is very simple. Still, just like all things related to addiction in practice, it is quite complicated and needs to be done with expert supervision. Specifically with medical supervision so that the withdrawal symptoms you will experience during the detox process never get the chance to progress to the point of danger.
The supervising medical team ensures that the withdrawal symptoms never become too much for your body to handle by providing you with medication to relieve them. They are there to monitor your progress and keep you safe and comfortable.
The detox gives you a fresh start and helps to reduce the cravings you will experience. However, most long-term cravings come from mental addiction, not physical. Therapy is needed to help you learn how to manage these cravings, as addiction is not something that can be cured.
Therapy starts with you and your therapist working to understand your triggers and what caused your Amitriptyline abuse. Once you know that, you can start to learn how to cope in healthy ways.
Depending on your needs, this could involve meditation, art tasks, support groups, or even different medication.
It is about giving you a system and set of tools to incorporate into your everyday life so you can go as long as possible without relapsing. You must build yourself up to continue progressing even after you leave rehab.
What Happens in Rehab?
In private drug and alcohol rehab, you are free from all temptation for the full 28-day treatment. This allows you to spend the time to work on yourself and build up a mental resistance to temptation.
In rehab, all your needs will be met so that all you have to do is focus on yourself and dealing with your addiction.
Rehab is not a scary place like tv and movies would lead you to believe. It is, instead, a clean and welcoming environment that focuses on helping you grow. To put it simply, rehab is a specialised medical centre that will allow you to deal safely with your physical and mental addictions as efficiently as possible.
Get Help Today
With Addiction Advocates, we are here to help you get the treatment you need. We do this by taking the time to get to know you and your needs so that we can find you a rehab that will help you deal with your addiction the right way.
All you have to do is call us at 0800 012 6088, and a team member will be able to help you from there.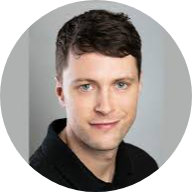 What do our previous clients think?
Really enjoyed my time at Asana lodge. Staff are great and most have previous experience of the afflictions that affect all the clients, so they can relate to the situation you are in. I feel ready now to tackle the outside world with all the skills I have learnt.
Thank you to all the staff at asana lodge from management to the cleaners, everyone made me feel so welcome and really went above and beyond to help me in my recovery. highly recommend anyone seeking help with addiction depression and anxiety to go to asana lodge and heal your mind body and soul.
Everyone at Cassiobury court have been very supportive with my recovery and I have learnt a lot over the past 14 days. I am taking away some good tools to help me with my addiction. I look forward to seeing the piers at the aftercare service.
I came to you desperate, feeling so depressed and anxious. I left feeling hopeful and grateful and excited about life. I can't believe the change in just 28 days.
Latest News
How does Narcotics Anonymous work? It's our team question we receive frequently from those looking for additional support. In this article,
How We Help
Finding the right treatment for your addiction can be difficult this is why we have created a service which takes the stress away which can be a massive relief when dealing with an addiction.
Self Referrals
Suffering with an addiction and being alone can be a horrific scenario for many. Whether you have a drug or alcohol addiction, we're here to help.
Family Referrals
Do you have concerns that a loved one may be affected by substance misuse? Have you spotted any signs and symptoms of a drug and alcohol…
Friend Referrals
Are you worried that a friend's alcohol or drug consumption has become out of control? For many individuals, substance abuse starts unintentionally…