Co-codamol Addiction Treatment & Rehab
Updated on 23/01/2023
Medically reviewed by
Dr Alexander Lapa (Psychiatrist)
Co-codamol is a highly addictive painkiller, also known as Codeine. It treats mild to medium level pain and is found in syrups, tablets or injectable solutions.
Co-codamol is a prescription-only drug, but it's also sold illegally throughout the UK on the black market. It's part of the opiate drug family and is usually prescribed when pain can't be treated using over-the-counter paracetamol.

Get Treatment Advice Now
Speak to an expert
To get in touch with an expert, call or message us using the contact details provided below. Alternatively, you can complete our online enquiry form, and we will get straight back to you.
Dangers of Prescription Drug Abuse
If you've ever taken Co-codamol, you'll probably have noticed the warning symbol on the box. As it is highly addictive, manufacturers must inform people of its dangers. You should only take Co-codamol for three to five days – any longer, and you could become addicted.
Since Co-codamol is found in over-the-counter medicines that anyone can buy, even in branded products such as Nurofen Plus, it's still possible to get addicted without a prescription. So, remember: high dose or low dose, prescription or non-prescription – Co-codamol is addictive, so take it carefully.
Signs of Co-codamol Addiction
When people first take Co-codamol, they feel slightly tired and euphoric. The effects wear off after a few days, so people often take more to get the same impact. This is a dangerous path, often leading to an out-of-control addiction.
Long-term use of Co-codamol, which means past the five-day recommendation, includes drowsiness, feeling sick or dizzy, constipation, reduced alertness and decision making, and euphoria.
If you or someone close to you is addicted to Co-codamol, there are common signs to look out for:
You take Co-codamol to make you feel 'high' rather than to treat pain
You keep taking Co-codamol despite having no pain
Buying prescription level Co-codamol from the web or through drug dealers
Mixing the drug with other drugs or alcohol to get 'high'
Gathering Co-codamol from various doctors and dealers to get lots of prescriptions
People addicted to drugs often exhibit similar behaviours, regardless of the type of drug. They become secretive and stop doing activities they usually enjoy, becoming reclusive.
Addicts often sell personal items and, in some cases, steal to fund their addictions. Family relationships and employment suffer due to mood swings and lack of focus at work. If you notice these signs in yourself or someone else, they could be struggling with addiction.
How is Co-codamol Addiction Treated at Rehab?
Co-codamol addiction can be conquered, and drug rehab is the best place to do it. The average stay in rehab is usually
a few months, but it depends on the severity of your addiction. For a mild addiction, you could stay for a month, and if it's more severe, anything up to three months.
Rehab is split into three phases: detox, counselling and therapy, and aftercare.
A detox means stopping taking drugs – they gradually leave your system, so you'll essentially be drug-free before you start the rehab process. A drug detox usually lasts up to a week, an essential part of rehab. Many people initially struggle with detox, both the idea of it and the process involved.
If you've been addicted to Co-codamol for years or even a few months, detoxing can be nerve-racking, but our medical term is on hand to make the process as comfortable as possible.
The next phase is counselling and therapies. Treatments vary across centres, but there is always an extensive list. As an inpatient, you'll spend much time attending counselling with a trained psychologist, such as CBT (cognitive behavioural therapy) or psychodynamic therapy.
You'll also be offered complimentary therapies such as reiki, yoga, meditation, Hopi-ear candles, Alexander Technique and acupuncture.
Rehab doesn't end when you return home. The third phase is aftercare – meaning 'care after you leave.' Adjusting to a life without drugs in your home environment is challenging. As rehab gives you a break from everyday life, some find it tricky to avoid places, people and habits that are possible addiction triggers.
As a patient, you'll have access to a year's free aftercare through support groups, family therapy, a dedicated aftercare worker and a 24-hour helpline to help you stay drug-free.
Importance of Therapies
People suffering and recovering from Co-codamol addiction often have mental health issues exacerbated by prolonged drug use or addiction. Therapies help patients manage their mental health, whether anxiety, depression, anger or paranoia. Everyone has a story behind their addiction. People abuse drugs for various reasons:
Relationship or family breakdown
Childhood trauma
To numb depression, anxiety or lack of self-esteem
Job loss
Social issues
Peer pressure
To create a feeling of relaxation or euphoria
Therapy gets to the root of addiction and gives patients strategies to manage their thoughts, feelings and behaviours so that they won't return to drugs in the future.
For many in private drug and alcohol rehab, undergoing therapy is life-changing. Some haven't spoken about their feelings before, even to family members, so therapy is often a much-welcomed relief that allows them to move forwards in their lives.
Drug addiction has a massive impact on family members, but often addicts overlook this as their habit consumes them. Family therapy brings together everyone affected by addiction, even close friends.
Family members learn ways to support the recovering addict, whilst the addict learns more about how to repair relationships. In our experience, family therapy is essential to helping everyone move forward for a more positive future.
Seek Treatment for Co-codamol Addiction
Addiction Advocates is one of the UK's leading private drug rehab referral centres. We've helped thousands of people beat Co-codamol addictions due to our expert knowledge and tried and trusted therapies.
As a patient, we'll devise a personalised treatment plan for you, considering your own story of addiction. We'll work with you to repair your mental and physical health, give you tools for the future, help you with life skills and offer a welcoming, private and tranquil place to heal.
All we ask from you is commitment and a willingness to change.
Our admissions team are ready to take your call. Text HELP to 83222, and we'll call back immediately, or call 0800 012 6088.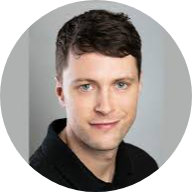 What do our previous clients think?
Really enjoyed my time at Asana lodge. Staff are great and most have previous experience of the afflictions that affect all the clients, so they can relate to the situation you are in. I feel ready now to tackle the outside world with all the skills I have learnt.
Thank you to all the staff at asana lodge from management to the cleaners, everyone made me feel so welcome and really went above and beyond to help me in my recovery. highly recommend anyone seeking help with addiction depression and anxiety to go to asana lodge and heal your mind body and soul.
Everyone at Cassiobury court have been very supportive with my recovery and I have learnt a lot over the past 14 days. I am taking away some good tools to help me with my addiction. I look forward to seeing the piers at the aftercare service.
I came to you desperate, feeling so depressed and anxious. I left feeling hopeful and grateful and excited about life. I can't believe the change in just 28 days.
Latest News
How does Narcotics Anonymous work? It's our team question we receive frequently from those looking for additional support. In this article,
How We Help
Finding the right treatment for your addiction can be difficult this is why we have created a service which takes the stress away which can be a massive relief when dealing with an addiction.
Self Referrals
Suffering with an addiction and being alone can be a horrific scenario for many. Whether you have a drug or alcohol addiction, we're here to help.
Family Referrals
Do you have concerns that a loved one may be affected by substance misuse? Have you spotted any signs and symptoms of a drug and alcohol…
Friend Referrals
Are you worried that a friend's alcohol or drug consumption has become out of control? For many individuals, substance abuse starts unintentionally…