Throughout addiction recovery, there are various services and programmes to consider. The 12-step recovery programme is one of the most influential and adaptable possible to experience through rehab and aftercare.
Developed through Alcoholics Anonymous (AA), the 12-step model will ease lasting recovery. It's a programme that can be sustained by promoting sobriety as a part of everyday life.
Beneficial for both recovering addicts and their families/friends, a 12-step recovery programme works alongside addiction therapy to truly overcome the ties of alcoholism. It's possible to adapt to different addiction types and personal needs; it's a workable recovery programme, adjusted over its lifetime.
The 12-step philosophy has and will continue to help people from all backgrounds, outlooks, and belief systems while underpinned by spirituality. Here's some insight into 'what is the 12-step recovery programme?' to gauge whether it's suitable for you and your loved ones.
At Addiction Advocates, we can help you find addiction treatment and a 12-step programme to overcome addictions and compulsive behaviours.
How does the 12-step recovery process work?
The 12-step recovery programme works by helping recovering addicts through a range of milestones. Milestones range from self-awareness to acceptance and restoration to overcome the psychological tie of alcoholism.
Over the years, spirituality has fuelled the programme, helping addicts experience spiritual awakenings and the ability to tap into a higher power. Whilst accommodating for some, parts of the programme have been adapted to motivate key recovery milestones without any set beliefs as a philosophy.
The 12-step model provides direction, offers community, delivers different perspectives, and works alongside addiction and mental health therapy. Developed as a part of Alcoholics Anonymous, it's also a programme that brings together addicts, their loved ones, and peers to experience an inspiring, educating and mutually beneficial recovery process. Experiences can be shared, feedback can be provided, and long-term recovery can be encouraged through such a support system.
Worked into many rehab programmes and included as a part of the aftercare process, the 12-step recovery programme helps promote sober intentions. It highlights forgiveness, motivates change, and increases the realism of sobriety.
The recovery programme is adaptable, and it's used to promote recovery across various addictions and compulsive behaviours. Offering 12 steps of growth, acceptance, and healing, its involvement has many benefits.
Here's some more insight into 'what is the 12-step recovery programme?' by sharing the original model and the benefits of its modern take.
The 12-steps
Formed initially as a faith-based recovery process, the 12-steps have adapted over the years. Adapted to support people from all walks of life, the 12-step recovery programme now has a highly relatable structure.
Below are the traditional steps, guided by spirituality. Over time, the intentions of each milestone have remained, yet instead of a spiritual belief, they have embodied a holistic approach.
We admitted we were powerless over alcohol – that our lives had become unmanageable.
We came to believe that a power greater than ourselves could restore us to sanity.
We decided to turn our will and our lives over to the care of God as we understood him.
Made a searching and fearless moral inventory of ourselves.
Admitted to God, ourselves, and another human being the exact nature of our wrongs.
Were entirely ready to have God remove all these defects of character.
Humbly ask Him to remove our shortcomings.
Made a list of all persons we had harmed and became willing to make amends to them all.
We have made direct amends to such people wherever possible, except when would injure them or others.
We were continued to take personal inventory and promptly admitted it when we were wrong.
We have sought through prayer and meditation to improve our conscious contact with God as we understood Him, praying only for knowledge of His will for us and the power to carry that on.
Having had a spiritual awakening as the result of these steps, we tried to carry this message to alcoholics and practice these principles in all our affairs.
The intentions behind the 12-step model help to increase self-awareness, development, and care. Steps also help promote unity through addiction recovery, understanding and all-round forgiveness.
Below are some of the benefits of completing the 12-step recovery programme alongside additional physical and psychological addiction treatment services.
What are the benefits of the 12-step recovery programme?
Family support: Loved ones and friends usually experience the brunt of alcohol abuse, and it can be challenging for onlookers to witness alcoholism. The 12-step recovery process acts as a form of therapy for onlookers and increases understanding, empathy, and knowledge. It's a highly collaborative programme, promoting involvement, sharing and encouragement.
Free access: It's free to access the 12 steps offered through Alcoholics Anonymous. The programme is also accessible through rehab, incorporated into many treatment programmes. Programmes are underpinned by the 12 milestones.
Suitable for inpatient and outpatient treatment: The 12-steps can be completed through inpatient and outpatient treatment programmes. Programmes are also offered through aftercare services, helping to embed healthy intentions and outlooks.
It's adaptable: Each step of the recovery programme can be adapted to meet individual needs. It's used to promote addiction recovery across various physical and psychological habits.
Improves mental health: The 12-step recovery programme also helps to improve/treat mental health. Mental health disorders can amount to alcoholism, and the 12-steps can promote recovery through mental clarity, greater awareness, and self-development.
Offers sober intentions: Following the 12 steps on a long-term basis can solidify sober intentions. Once intentions are set, they can be easier to follow through everyday life.
Develops support networks: Support is invaluable through addiction recovery. Programmes offer direct access to support groups, offering the support of like-minded people.
Inspires change: The 12 steps are designed to inspire change. Changes to personal habits and outlooks are indefinite. Inspiring others through the process is also aimed at promoting a unified support network.
Although underpinned by spirituality, the 12-step model has adapted into a holistic recovery method. You can work through each step alongside traditional addiction treatment services by offering many benefits.
Reach out to arrange your programme at Addiction Advocates or further insight into 'what is the 12-step recovery programme?'.
Source
https://www.alcoholics-anonymous.org.uk/about-aa/the-12-steps-of-aa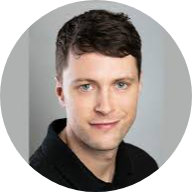 References
[1] https://www.alcoholics-anonymous.org.uk/about-aa/the-12-steps-of-aa - https://www.alcoholics-anonymous.org.uk/about-aa/the-12-steps-of-aa