Alcohol Addiction Intervention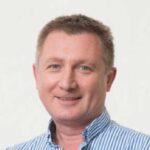 Updated on 01/04/2022
Medically reviewed by
Dr Alexander Lapa (Psychiatrist)
Alcohol addiction is a form of substance abuse that involved the inability to manage drinking habits. This type of addiction can come in many forms including mild, moderate, and severe. There are various symptoms and side effects that come with alcohol addiction. If left untreated, alcohol addiction can quickly and easily spiral out of control.
Individuals with an alcohol addiction usually feel like they can't function properly without alcohol. This can lead to many problems in life including work problems, relationship problems, and health issues. Over time, the addiction can get worse and the side effects will also worsen.
Get In Touch
Are you suffering from Alcohol Addiction and need help? Addiction Advocates are leading UK based experts in Alcohol Addiction and Rehabilitation Treatment. Find out how we can help by getting in touch with our friendly team today.
What Is An Intervention?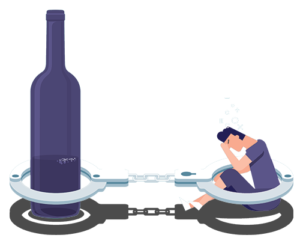 An intervention is a very carefully planned process that is usually done by family and friends, in consultation with a professional such as a doctor or alcohol counsellor. During an intervention, people will gather together to confront their loved ones about the consequences of their addiction and to ask them to enter treatment.
The intervention will do the following:
Provide specific examples of their destructive behaviours and the impacts that their addiction has on loved ones and friends.
Offer a prearranged addiction treatment plan with very clear steps, guidelines, and goals.
Explain what each person will do if their loved one refuses the treatment.
When Should I Conduct An Intervention?
Interventions should be conducted when it is clear that substance abuse is having some very negative effects on the person and their loved ones. Many times, the person with the addiction won't even realise the negative consequences that their addiction is having on themselves and their friends and family.
The goal of an intervention is to make the person aware of these consequences and to encourage them to engage in a treatment programme. It is best to plan an intervention as early as possible when you start noticing all of the negative implications. This is because the longer you leave an addiction without accepting treatment options, the worse it will get and it will become harder and harder for the person to recover.
Staging An Intervention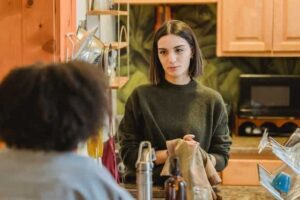 Staging an intervention can be quite challenging. However, they can be very successful in helping someone get the help they need with their addiction.
When it comes to staging a successful intervention, there is a lot of planning involved beforehand. We go over the planning steps in the next section. Once the plan is in place and you have a time and date for the intervention, it's just a matter of going through the steps that you have planned. This includes sitting down with the addict and talking to them about how their addiction is affecting them and their loved ones.
How To Plan An Intervention
Planning an intervention involved the following steps:
Get help from a professional such as a doctor or social worker. Contact other family and friends for additional support.
Form the intervention team. This usually consists of close family and friends.
Make a schedule for the day including a date and time, the location, and the guest list. Create an outline of the process and what everyone will say on the day.
Gather information about substance abuse and the recovery process. Gather information about detoxing and addiction rehab programmes.
Write impact statements. Everyone at the intervention should have something to say. These should be personal statements outlining how the alcohol abuse is affecting them. These statements should be emotional and honest and should be focused on love.
People attending the intervention should offer support such as lifts, or offer to attend family therapy sessions or support group meetings with the person.
If the person refuses treatment services, everything must change. Everyone at the meeting should commit to ending support and co-dependency and be clear of the consequences if the person refuses help.
The whole intervention should be rehearsed beforehand to ensure everyone knows what to say and do and what to avoid.
What Happens During an Intervention
During the intervention, a group of loved ones will come together to confront the person about their addiction. They will work together to persuade them to make changes. They will encourage the person to seek professional help such as rehab for their addiction.
The group will initially meet to discuss everything that needs to be said. Each person will have a prepared statement explaining how their addiction is affecting them and each statement will end with their wish for the person to seek treatment.
Each person will also outline the consequences that will come if the person refuses treatment. The group should define each statement before the intervention so everyone is clear on what needs to be said.
In most cases, the group will try to get the addict to go to a particular place at a particular time and everyone will be present in the room. The addict is then asked to take a seat while everyone shares their statements.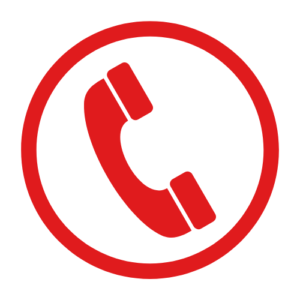 How We Can Help
We are here to help you 24/7 with our free helpline. Call us on 0800 012 6088 if you have any questions about addiction or if you are looking to make those first steps towards recovery.
Frequently Asked Questions
When is it time for an intervention?
Very often, an addict won't even realise the extent of their problems and the effects that their addiction is having on themselves and others. If you have started to notice their addiction is changing them or is affecting them or others, then you should think about an intervention.
What happens after an intervention?
After the addiction intervention, you must stick to everything promised. If the addict agrees to go to a treatment facility, you must provide all of the additional support promised during the intervention. If the person refuses to seek help for their addiction, you must adhere to all of the consequences set out during the intervention.
How beneficial is residential rehab?
Residential rehab is very beneficial because it takes the addict away from their everyday triggers and provides a safe environment with constant support throughout their recovery. A major benefit of rehab is the aftercare support to ensure long-term recovery.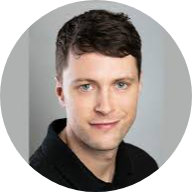 What do our previous clients think?
Really enjoyed my time at Asana lodge. Staff are great and most have previous experience of the afflictions that affect all the clients, so they can relate to the situation you are in. I feel ready now to tackle the outside world with all the skills I have learnt.
Thank you to all the staff at asana lodge from management to the cleaners, everyone made me feel so welcome and really went above and beyond to help me in my recovery. highly recommend anyone seeking help with addiction depression and anxiety to go to asana lodge and heal your mind body and soul.
Everyone at Cassiobury court have been very supportive with my recovery and I have learnt a lot over the past 14 days. I am taking away some good tools to help me with my addiction. I look forward to seeing the piers at the aftercare service.
I came to you desperate, feeling so depressed and anxious. I left feeling hopeful and grateful and excited about life. I can't believe the change in just 28 days.
Latest News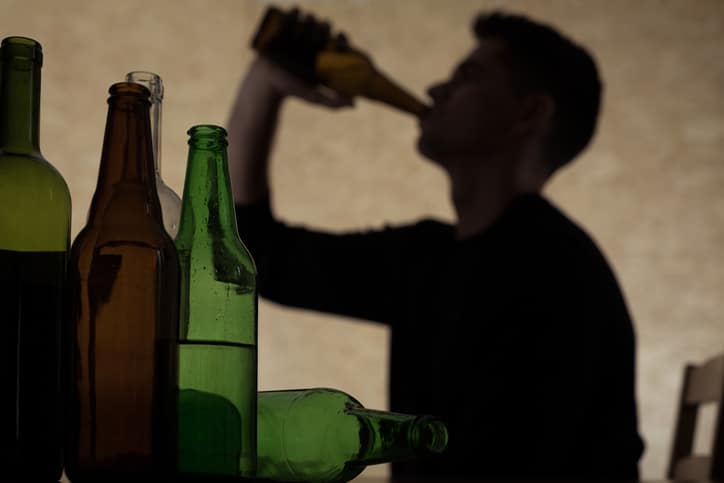 Addiction and especially alcohol addiction, is a complex thing. It is a unique experience for each person struggling with excessive
How We Help
Finding the right treatment for your addiction can be difficult this is why we have created a service which takes the stress away which can be a massive relief when dealing with an addiction.
Self Referrals
Suffering with an addiction and being alone can be a horrific scenario for many. Whether you have a drug or alcohol addiction, we're here to help.
Family Referrals
Do you have concerns that a loved one may be affected by substance misuse? Have you spotted any signs and symptoms of a drug and alcohol…
Friend Referrals
Are you worried that a friend's alcohol or drug consumption has become out of control? For many individuals, substance abuse starts unintentionally…