Safety at Our CQC Registered Rehabs
Updated on 06/06/2023
Medically reviewed by
Dr Alexander Lapa (Psychiatrist)
Drug and alcohol rehab clinics are heavily regulated. Stringent checks take place regularly to ensure that the centre is safe.
Get Treatment Advice Now
Speak to an expert
To get in touch with an expert, call or message us using the contact details provided below. Alternatively, you can complete our online enquiry form, and we will get straight back to you.
The rules and regulations are in place to govern, assess, and monitor the safety and effectiveness of the treatments. In England, alcohol and drug rehabs must meet specific minimum standards to continue operating.
The facilities are graded as:
Outstanding
Good
Requires Improvement
Inadequate
These all fall under different headings, including:
Effective
Safe
Caring
Responsive
Well-led
In this article, we will go over a range of topics on the safety at our CQC registered private drug and alcohol rehabs to help put you at ease about your recovery programme and your time in the rehab centre.
The Rules and Regulations of Rehab
Any company providing private residential rehab and drug and alcohol detox in England must be registered with the Care Quality Commission (CQC). This is the independent regulator of health in England.
This body sets a range of high standards each provider must meet the required grades. Inspection reports are then posted online, and anyone can view these reports on the CQC website.
The process is like Ofsted reports for schools. It produces detailed information about the data's findings and feedback analysis. It will also produce detailed information about the inspections.
The CQC is a great standard to look for when considering rehab as it ensures that all services are run by professionally trained and competent staff.
What is the CQC's Role in Inpatient Rehab?
The CQC focuses on five main questions when assessing various health services, including private rehab and alcohol and drug detox centres.
Are the Services Provided Safe?
The CQC aims to ensure that everyone in treatment is protected from abuse and harm. This will include considerations about whether the appropriate medications are available for patients and whether these medications can be properly prescribed and administered. They will also check that these medications can be stored correctly in the facility and are secure. All staff must be vetted appropriately.
Is the Service Effective?
The regulators will ensure that the service provides good outcomes and high success rates. They will also ensure that the treatments are based on the best evidence available for specific treatment.
Is the Environment a Caring Place?
The inspectors will assess whether the people in the treatment centre are provided with quality care, kindness, compassion, respect, and dignity.
Are the Service Providers Responsive?
These checks will focus on whether the client's needs are being met.
Is the Management and Leadership Good?
These assurance checks are designed to ensure that the culture of the rehab centre is positive and that governance is put in place to ensure that these standards are well-maintained.
Health care providers and rehab centres must meet the statutory requirements of the Health and Social Care Act and the Care Quality Commission Regulations.
Is Detoxing Safe?
The process of detoxing must be safe and as comfortable as possible. Rather than trying to detox in your home setting, which can be difficult to do, we recommend medical professionals monitor the experience
A medically assisted detox provides a safe and controlled environment to prevent the potentially dangerous complications that come with withdrawals. Although a medical detox can help to reduce or eliminate some of the withdrawal symptoms, some of the symptoms are unavoidable.
Everyone will experience different withdrawal symptoms; you can't predict which ones you'll experience.
The most common withdrawal symptoms that you may experience during your detox process are as follows:
Difficulty concentrating
Nervousness
Nausea
Anxiety
Difficulty concentrating
Poor sleep
Mood swings
Pain and discomfort
You should never attempt to detox on your own at home as this can be very dangerous. If you want to learn more about getting into a rehab detox plan, get in touch with us today for more information on getting started.
Why is Detoxing Important?
Detoxing is essential as this is where you will stop taking the substances you're addicted to. This will allow you to flush all the harmful toxins out of your body, improving your physical health.
Once you have completed the detox plan, this will remove your craving; you can move on to further treatments with a clear mind.
Find Out More About Rehab
As you can see from above, the CQC is important in ensuring that all rehabs are safe, secure, and comfortable. Since the CQC must govern all rehabs in England, you will get good quality care wherever you go.
You can check the CQC status of a rehab centre on the CQC website if you are considering attending. This will give you an idea of the quality of care you can expect in various areas.
If you want to find out more about attending one of our CQC registered rehab centres, get in touch with us today. We are here to help you find the right treatment to suit you. Our staff are on hand to answer any questions you may have and give you the advice you need to get started. Call us on 0800 012 6088.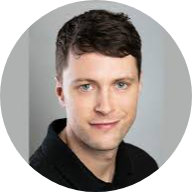 What do our previous clients think?
Really enjoyed my time at Asana lodge. Staff are great and most have previous experience of the afflictions that affect all the clients, so they can relate to the situation you are in. I feel ready now to tackle the outside world with all the skills I have learnt.
Thank you to all the staff at asana lodge from management to the cleaners, everyone made me feel so welcome and really went above and beyond to help me in my recovery. highly recommend anyone seeking help with addiction depression and anxiety to go to asana lodge and heal your mind body and soul.
Everyone at Cassiobury court have been very supportive with my recovery and I have learnt a lot over the past 14 days. I am taking away some good tools to help me with my addiction. I look forward to seeing the piers at the aftercare service.
I came to you desperate, feeling so depressed and anxious. I left feeling hopeful and grateful and excited about life. I can't believe the change in just 28 days.
How We Help
Finding the right treatment for your addiction can be difficult this is why we have created a service which takes the stress away which can be a massive relief when dealing with an addiction.
Self Referrals
Suffering with an addiction and being alone can be a horrific scenario for many. Whether you have a drug or alcohol addiction, we're here to help.
Family Referrals
Do you have concerns that a loved one may be affected by substance misuse? Have you spotted any signs and symptoms of a drug and alcohol…
Friend Referrals
Are you worried that a friend's alcohol or drug consumption has become out of control? For many individuals, substance abuse starts unintentionally…