The cost of private rehab is the most off-putting part of its offering, unfortunately for some disregarding and overlooking quality drug and alcohol rehabilitation.
Justifiable when comparing such costs with the free offering of NHS treatment services, many follow their budgets over their personal needs.
While an understandable choice at face value, by acting on such a decision, many individuals are preventing themselves from encountering necessary and high-quality addiction treatment, support, and aftercare.
With professional backing, those assets are in fact ranked as worthwhile, delivering value for money through a short-term sacrifice.
Offering flexible degrees of drug and alcohol rehabilitation, many private treatment centres now work to budgets, consider the accessibility of high-quality rehab, and hope to support the masses.
You can experience such standards, by keeping an open mind, by weighing up short-term vs long-term sacrifices, by understanding the emotional costs of addiction and by considering the expected costs of rehab.
Standing as rehab referral specialists, see our response to 'how much does rehab cost?', to fully gauge the value of its presence in your life.
Get In Touch
Are you suffering from Addiction and need help? Addiction Advocates are leading UK based experts in Drug Addiction and Rehabilitation Treatment. Find out how we can help by getting in touch with our friendly team today.
Is addiction costing you emotionally?
How is your addiction impacting you? Is it costing you your relationships, your livelihood, your wellbeing, your mental health, or your quality of life?
Unfortunately, addiction is seen as a costly condition, as it not only results in damages but also stands as finically expensive habits to maintain.
It's understandable that such expense may currently feel necessary, to fuel your cravings and feed into the positives of drug and alcohol consumption.
However, through such an outlook, many individuals will struggle to see the value and necessity of rehab as a short-term investment and will instead sacrifice their long-term life and its quality.
The answer to 'how much does rehab cost?', will of course influence your next steps, from your commitment to rehab, your accessibility levels, and your choice of rehab clinic.
Yet, it should also highlight the sought-after assets of rehab, which can save your emotions, mental health, and self-worth.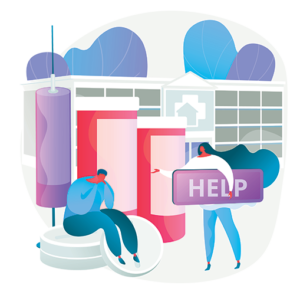 How much does rehab cost?
The cost of rehab will all depend on several different factors.
The degree of care that you require, the addiction treatment services that you'll need to complete, the rehab clinic that you select to recover from, the delivery of rehab that you opt for, and the timespan of rehab will all influence the expected costs of rehab.
On average, drug and alcohol rehab can range from around £2,000 for outpatient care to £12,000 for a residential rehab programme.
Again, quotations will depend on the luxury feel of rehab, on the extras that are included within your rehab programme, and on the degree of treatment that you require.
Before disregarding rehab, it's always worth asking 'how much does rehab cost?', as personally for yourself, your budget may be workable to necessary levels of support.
At Addiction Advocates, we also ensure that all rehab recommendations offer value for money, delivering the exact standards and expectations that you require of rehab.
The value of paying for rehab
It may feel easier to opt for NHS treatment services, as they are usually free. This may make paying for rehab an undesirable option for you.
Understandably, if you cannot pay for rehab or do not have insurance to cover its costs, NHS support will be invaluable.
However, if you can access private rehab, through whichever means applies, there will be great value attached to your decision.
Private drug and alcohol rehab provides the true meaning of addiction recovery. It's consistent, it's intense, it's personal, it's secure and it's reliable.
The standard of addiction treatment services that you'll experience, the degree of specialist support you'll have, the personalisation of your rehab programme, the dedicated approach to safety that you'll incur, and the efficiency of such processes all ooze the value of investing.
Unfortunately, such value cannot be attached to free treatment services, down to demand and inflexible offerings.
Yet with the flexibility of private rehab, there's a chance that you'll find an offering that meets your expected costs of rehab.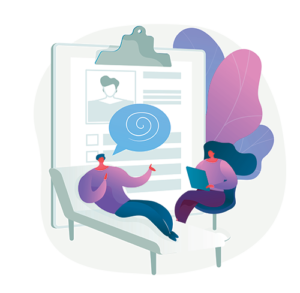 Short-term vs long-term sacrifices
How much does rehab cost? Will it cost you your life like ongoing drug and alcohol abuse, or will it transform it? It will in fact transform it, standing as a worthwhile yet short-term sacrifice.
You may have to sacrifice your finances or savings to access rehab and recover. However, such sacrifice will be worthwhile, on numerous levels, when compared to the long-term sacrifice that you may encounter.
By avoiding the investment of rehab, you will sacrifice your long-term freedom, health, wealth, happiness, and stability.
Through ongoing enablement, it will be near enough impossible to recover and change.
However, by committing to change, through the greatest route possible, such sacrifices will also adapt, where you can look to encounter a positive, healthy, and sober future.
It's important that you weigh up the battle between short-term and long-term sacrifices, to gauge whether the cost of rehab will be worthwhile for you. For those who look to recover, it most definitely is.
How to find and invest in the right rehab centre
It can be challenging to find a rehab centre that oozes reliability and strong delivery, to ensure that your investment will be worthwhile.
Yet with our support, we can secure such assurance for you, by helping you find, select, and invest in a rehab clinic from our affiliation.
All are of CQC standard, also boasting luxury programmes that provide the most private, beneficial, and comfortable recovery process.
However, a further advantage is that budgets are worked too, making the cost of rehab a flexible talking point.
Investing into rehab can begin by placing your deposit, ultimately securing your programme. From here, personal arrangements can be made to fulfil the remaining cost of rehab.
The average answer to 'how much does rehab cost?', can be overwhelming for many. Yet it is essential to keep in mind that rehab is flexible and workable to budgets. Remember this while contacting our team, placing rehab as the best next step.
Rehab as an investment is worthwhile, as the profit of long-term recovery is priceless. See how beneficial drug and alcohol rehab can be for you, to justify the cost of private rehab.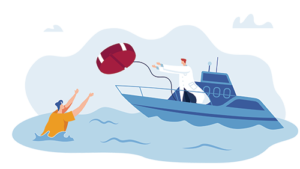 I came to you desperate, feeling so depressed and anxious. I left feeling hopeful and grateful and excited about life. I can't believe the change in just 28 days.
Get Help Now: 0800 123 4567
Get Help Now
Latest News
Though there are several treatment options to consider, here at Addiction Advocates, we typically refer those who approach us for
What We Offer
Free Telephone Assessment
This is done to assess what sort of help is needed so we can recommend an addiction treatment service that can provide the best help possible.
All calls are strictly confidential and are carried out by a trained healthcare professional.
No obligation recommendations are made after a full assessment of yourself or loved ones situation is fully made.
Recommendations include specialist addiction treatment programmes in CQC regulated facilities based throughout the UK.
If you are unable to afford private treatment then public healthcare and charities would also be recommended to you.
How We Can Support You
We have a large number of helpful services available to help give you the best possible support when it comes to dealing with addiction.
Just some of the services we can offer includes:
Free confidential telephone assessment
Recommending CQC regulated residential addiction treatment providers
Arranging for an intervention, if needed
Insights into how different therapies and evidence based treatments work
How detoxification works and what is the most safest option
What type of rehab and detox programmes would be best suited for yourself or loved one
Recommendations of the best providers in your area
Why Choose Us?
We can help take the stress out of finding an addiction treatment provider by recommending only the best options available that fully suits your criteria.
The help and advice we can provide includes making sure that your journey towards recovery is one that can definitely be achieved.
Taking the step towards recovery can be incredibly tough but we are here to put your concerns at ease by giving you insights into the safety of undertaking residential addiction treatment and how it can put you on the path towards long lasting recovery from addiction.
Our team of advisors have extensive experience and knowledge about the subject of addiction and the treatment provided so if you have any questions then they will be more than happy to help.
Get started today by calling our friendly team today on 0800 012 6088.
How We Help
Finding the right treatment for your addiction can be difficult this is why we have created a service which takes the stress away which can be a massive relief when dealing with an addiction.
Self Referrals
Suffering with an addiction and being alone can be a horrific scenario for many. Whether you have a drug or alcohol addiction, we're here to help. Help Yourself
Family Referrals
Do you have concerns that a loved one may be affected by substance misuse? Have you spotted any signs and symptoms of a drug and alcohol… Help a Relative
Friend Referrals
Are you worried that a friend's alcohol or drug consumption has become out of control? For many individuals, substance abuse starts unintentionally… Help a Friend