How Can I Convince Someone To Go To Rehab?
Updated on 10/08/2023
Medically reviewed by
Dr Alexander Lapa (Psychiatrist)
Sadly, this sees many go without the treatment they need. Regrettably, when treatment is not sought, addictions and mental health disorders escalate extremely quickly.
If you are concerned that a loved one, friend or employee is struggling with an addiction or mental health disorder, you may find yourself searching for answers to the question, "how can I convince someone to go to rehab?".
Should this resonate with you, we have provided a plethora of advice and guidance for you to review below.

Get Treatment Advice Now
Speak to an expert
To get in touch with an expert, call or message us using the contact details provided below. Alternatively, you can complete our online enquiry form, and we will get straight back to you.
How Can I Convince Someone To Go To Rehab?
As you become aware of changes in a loved one, friend or employee's behaviour and begin to suspect that they may be struggling with either addiction or mental health disorder, your first thought may be, "how can I convince someone to go to rehab?".
Although this is entirely normal, when an individual requires rehabilitation, it is less about convincing them to go to rehab and more about providing them with the information they need to encourage them to go to rehab.
While you may question this, it is essential to understand that individuals who require treatment via rehab are less likely to secure treatment when they are unsure of their rehab options or do not have sufficient information surrounding the treatment they may need.
Considering this, if you are hoping to convince someone to go to rehab, you firstly need to familiarise yourself with the various options surrounding rehab, rehab treatment and the process of securing treatment.
In doing so, you will have the opportunity to approach the individual struggling with an addiction or mental health disorder and help them understand the support available to them.
To help you as you look to convince someone to go to rehab, we have answered several frequently asked questions surrounding rehab below.
What Are The Rehabilitation Options In The United Kingdom?
Across the United Kingdom, the two main rehabilitation options are NHS rehabilitation and private rehabilitation.
NHS rehabilitation is free of charge and is typically offered on an outpatient basis. In contrast, private rehabilitation is often residential and comes at a cost.
How Is Treatment Administered?
The way in which treatment is administered entirely depends on the treatment required.
For example, if an individual has developed an alcohol addiction, they will undergo a medically-induced detoxification, which is administered via oral medication, rehabilitation, which is administered through the employment of talking therapies, and aftercare support.
The rehab that an individual attends will also determine how the treatment is administered. As noted above, NHS rehabs typically only offer outpatient rehabilitation. Meanwhile, private rehabs offer residential rehab treatment.
What Disorders Can A Rehab Provide Treatment For?
Rehabs across the country continue to provide treatment for a wealth of addictions and mental health disorders.
While many individuals believe that treatment can only be provided for common drug and alcohol addictions, this is not true.
Many NHS and private rehabs also provide treatment for mental health disorders such as anxiety, depression, post-traumatic stress disorder and stress.
When an addiction and mental health disorder coexist, dual diagnosis treatment is widely available.
What Treatment Will Be Provided?
As you look to convince someone to go to rehab, educating yourself on the treatment that may be provided is vital.
Although the treatment provided will be dependent upon the addiction or mental health disorder, much of the treatment provided by a rehab consists of detoxification and rehabilitation.
Individuals struggling with a substance addiction will need to undergo a medically-induced detoxification upon commencing treatment.
Detoxification essentially helps the brain and body withdraw from the toxins that have been administered. In turn, individuals that have become addicted to drugs or alcohol can begin to recover physically.
Rehabilitation combines many therapies, such as talking therapies, psychological therapies, well-being therapies and holistic therapies.
Irrespective of the therapy provided for an addiction or mental health disorder, therapy helps individuals identify the root cause of their addiction and triggers that could cause them to relapse in the future.
Is Securing Treatment At A Rehab Difficult?
Contrary to belief, securing treatment at a rehab is not difficult. Thanks to our referral service, we have made it incredibly easy for an individual to secure treatment.
By conducting a pre-admissions assessment, here at Addiction Advocates, we take the stress of locating a suitable rehab from an individual's shoulders and instead find a rehab that can cater to their needs on their behalf.
Considering factors such as the addiction, the mental health disorder, the severity of the addiction or disorder and the physical and psychological ramifications experienced, we guarantee that individuals who contact us can secure and commence treatment with ease.
What Support Is Available After Rehab?
Upon completing a rehabilitation programme, 12-months of free aftercare support is provided. Aftercare support assists many in maintaining their sobriety and securing a long-term recovery.
Referrals and Interventions
As you consider how you can convince someone to go to rehab and ensure that they are aware of the information shared above, you may sadly find that your help is rejected.
Regrettably, this will once again leave you questioning, "how can I convince someone to go to rehab?".
Should this resonate with you, staging a referral or intervention may be the best solution. Rehab referrals and interventions can be made and staged by family members, friends and employers.
The aim of referrals and interventions is to convince someone to go to rehab and secure the support they need.
Referrals and interventions also ensure that the individual in question comes to appreciate that they need help.
Why is Your Approach Important?
For those who do not struggle with addiction, it can be difficult to understand the complexities of dependency. It can feel frustrating, but in moments like that, it's important to remember that addiction takes away the ability to think rationally. Your loved one is sadly no longer in control, which is why professional support is so important.
It may look selfish and irresponsible from an outside perspective, but in reality, struggling with addiction is an incredibly hard battle, and it is not a choice. If you were to approach the topic of rehab with a judgmental, inconsiderate and non-supportive attitude, there is a high probability that you may damage your relationship, break trust and even aggravate the degree of substance abuse.
With this in mind, how you share your concerns regarding addictive behaviours, along with discussing the idea of rehab and addiction treatment, is very important.
For a proactive step in the right direction, warming your loved one to the idea of rehab, you must have empathy, you must understand addiction better, and you must have a clear insight into motivating rehabilitation. It's also important to not underestimate your place in their life, as your opinion may be extremely valued. By offering a positive outlook on rehab, recovery probabilities and the importance of sobriety, it may inspire them to take steps in the right direction.
At Addiction Advocates, we truly understand that watching someone you care about spiral because of addiction is very difficult. So, to avoid an intervention going in the wrong direction, see our tips on how to gently convince someone to seek professional help at a rehab facility.
Tips on How to Convince Someone to Go to Rehab
At Addiction Advocates, we truly understand that watching someone you care about spiral because of addiction is very difficult. So, to avoid an intervention going in the wrong direction, see our tips on how to gently convince someone to seek professional help at a rehab facility.
Follow a One-On-One Approach
The first step you can take, which can ultimately impact the rest of the process, is approaching your loved one with your concerns. It is advised that you follow a one-on-one approach, by selecting a convenient time and place, as well as a familiar and comfortable environment.
Dedicating some alone time is very important, ensuring that your concerns can be vocalised and understood, along with your recommendations for rehab. Showcasing your dedication, your seriousness and your desire to help will also likely benefit the situation.
To convince someone to go to rehab, you must have inside knowledge of its benefits. Here is your chance to share the importance of rehab, how it can benefit them and the potential results they can achieve if they commit to rehab.
Be Compassionate, Supportive and Non-judgmental
Through your discussion, you must show that you care. Compassion, support, empathy and honesty are important characteristics to reflect on when approaching rehab as an option. Showing that you may not understand their struggle but empathise with it, and that you hope to support them, can have a positive impact on how susceptible they are to opening up.
When hoping to convince someone to go to rehab, it is also important that you back up your concerns with evidence. If previous experiences, such as a breakdown in a relationship, a loss of career or mental health side effects have been experienced, linked to drug or alcohol consumption, it is important that you gently share this correlation.
Honesty is the best policy, yet following a sensitive approach will likely increase the acceptance of rehab.
Be Prepared for Drawbacks
Convincing someone to go to rehab can take some time. In fact, it isn't uncommon for the first attempt at an intervention to be unsuccessful. It's important not to lose hope if this happens.
Preparing for drawbacks will ensure that you know how to respond to difficult questions surrounding rehab or how to deal with defensiveness or denial. It is also important to remember that rehab must be accepted by your loved one. You will have to keep trying until they understand the importance of rehab.
Consider a Professional Intervention
Sometimes, independent attempts to convince someone that rehab is necessary can result in little movement. In this case, considering a professional intervention will be recommended. Through the support of professionals, you can facilitate an intervention where all family members and friends unite to share their concerns.
Through a pre-arranged and rehearsed intervention, the topic of rehab will likely be perceived as serious, as an important step to take. Likewise, as support is a key driving force of rehabilitation, there is a greater likelihood that a complete rehab programme will be fulfilled, increasing recovery rates tenfold.
Many individuals will avoid the prospect of rehab as they worry about their capabilities, they share concerns about their lack of support, and they worry that their family members will judge them.
By showcasing your honest concerns, by recommending a rehab visit, acceptance may advance, the reassurance that support is available may be experienced, and the comfort that judgment or disappointment will not be experienced will be encountered.
By taking the right approach, by following our tips on how to convince someone to go to rehab, you'll increase the comfort of reaching out for professional support via rehab.
Contact Us Today
If you require guidance with an intervention, would like to complete a family referral or have any questions soon rehab, we are here for you.
Call us today on 0800 012 6088, or chat with us online now.
References
[1] it isn't uncommon - https://www.mayoclinic.org/diseases-conditions/mental-illness/in-depth/intervention/art-20047451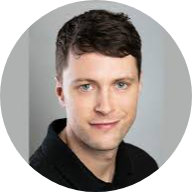 What do our previous clients think?
Really enjoyed my time at Asana lodge. Staff are great and most have previous experience of the afflictions that affect all the clients, so they can relate to the situation you are in. I feel ready now to tackle the outside world with all the skills I have learnt.
Thank you to all the staff at asana lodge from management to the cleaners, everyone made me feel so welcome and really went above and beyond to help me in my recovery. highly recommend anyone seeking help with addiction depression and anxiety to go to asana lodge and heal your mind body and soul.
Everyone at Cassiobury court have been very supportive with my recovery and I have learnt a lot over the past 14 days. I am taking away some good tools to help me with my addiction. I look forward to seeing the piers at the aftercare service.
I came to you desperate, feeling so depressed and anxious. I left feeling hopeful and grateful and excited about life. I can't believe the change in just 28 days.
Latest News
How does Narcotics Anonymous work? It's our team question we receive frequently from those looking for additional support. In this article,
How We Help
Finding the right treatment for your addiction can be difficult this is why we have created a service which takes the stress away which can be a massive relief when dealing with an addiction.
Self Referrals
Suffering with an addiction and being alone can be a horrific scenario for many. Whether you have a drug or alcohol addiction, we're here to help.
Family Referrals
Do you have concerns that a loved one may be affected by substance misuse? Have you spotted any signs and symptoms of a drug and alcohol…
Friend Referrals
Are you worried that a friend's alcohol or drug consumption has become out of control? For many individuals, substance abuse starts unintentionally…