Heroin Rehab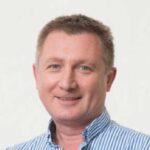 Updated on 17/09/2021
Medically reviewed by
Dr Alexander Lapa (Psychiatrist)
We are a team of highly trained professionals who dedicate time and the necessary resources to seek out reliable treatment facilities near you.
More importantly, we firmly believe that heroin addiction shouldn't be stereotyped or brushed under the carpet, especially once the substance abuse has risen to high levels. That's why our utmost passion is to find suitable treatment facilities from the moment an inquiry is made.
We have experienced and highly professional staff familiar with the various health problems associated with such addictions. They work tirelessly to find the right rehabilitation centre for each case.
This is achieved via efficient referrals to heroin treatment centres with top-class equipment and highly qualified personnel. If there are any concerns with heroin or other opiate drugs, we have the right resources, information, experience, and staff to locate the right detox programme you deserve.
Get In Touch
Are you suffering from Heroin Addiction and need help? Addiction Advocates are leading UK based experts in Drug Addiction and Rehabilitation Treatment. Find out how we can help by getting in touch with our friendly team today.
Our Heroin Rehab Programmes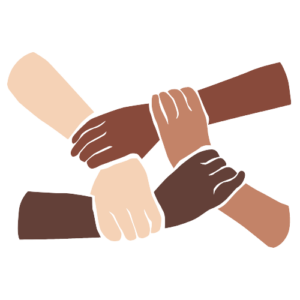 Those who have successfully battled with substance abuse did one major thing right; explored suitable treatment options. What's more, we understand that going through such processes alone has never really been the best choice, and most times, it proves to be unsuccessful.
Worry not, because, with our hands-on experience and extensive knowledge, we can offer a helping hand, no matter how complicated or severe.
When speaking of drug rehab programmes, self-help support groups, in-patient treatments, and outpatient treatments are the primary ways of getting help, and you might require one of these treatment options when all efforts to stop on your own have proven to be abortive.
At Addiction Advocates, our heroin detox programmes will provide the required facilities to get each patient to a better state of health, both physically and mentally.
They usually include options that help first-time callers and patients who relapse due to personal reasons. However, before admission, we carefully listen to the details, consider the severity, and other factors like location, before recommending a suitable treatment facility.
On top of this, we ensure such centres conduct drug testing, medication management, substance use, mental health education, and transitional services that include after-care services. And once part of our programme, our team remains committed to taking up every addiction case and treating each of them as unique as possible.
What's the best Heroin Treatment Option for Me?
Addiction is a severe case that can only be treated with the help of experienced medical professionals dedicated to the cause. Society has seen way too many instances of overdose and patients who waited till the last minute before seeking help. The sooner you choose to find necessary treatment facilities, the better your chances of recovery.
We strongly believe in the state's medical rehabilitation services and highly commend their efforts to build extensive medical facilities to help people with addiction.
However, with substance addiction cases rising by the minute, we often find that such establishments have their hands full.
So, your best chance of getting personalised care is opting for private residential rehabs. They offer more access to medical professionals round the clock. Their experience aids a healthy, gradual, yet wholesome healing process without being overly intrusive. Specific residential rehabs go above and beyond to provide homely environments that won't make patients feel like they are in a health facility of any kind.
Such rehab centres start with detoxification, which will most likely trigger some heroin withdrawal symptoms; this usually lasts about three weeks since the last heroin intake.
Also, in some cases, patients are either allowed to gradually taper down on heroin intake or offered prescribed drugs to help with the detox process. Once this process is completed, you can then be admitted into structured counselling and therapy sessions.
The residential rehabs we recommend provide a warm and positive environment with non-judgmental, extremely professional psychologists, psychotherapists, and psychiatrists on the job. This ensures that the healing environment is as natural, positive, and comfortable as possible.
Signs of Heroin Dependancy – When You Should Seek Help
Many people suffering from substance abuse refuse formal treatment options as many are in denial of the situation at hand or feel the need to take care of things alone. However, there are usually many signs that you need immediate medical attention and therapy. The following information will help you identify them;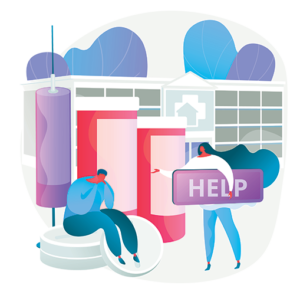 When drug use has become an obsession: One of the main ways of ascertaining a possible heroin addiction is when the substance in question becomes a primary life choice. It takes over the thoughts and is practically all you think about during the day, and a lot of effort and money is used to acquire the substance at all costs and at any time. You may also notice that more time is spent alone or with friends who equally take the substance, and less time is spent with family, friends, and other loved ones.
Health deterioration: Substance abuse results in several health complications and issues. Physical and mental health is at stake when such substances are continually ingested orally or nasally or via injections. The opiate feeling may be addicting, but the immediate health consequences certainly outweigh the fleeting sense of euphoria at the time. Moreover, symptoms like anxiety, depression, irrational agitations, and psychosis are some of the basic results of continued substance intake.
Taking drugs in excessive amounts: The increased quantities of opiate drugs or heroin to get high could lead to an overdose. Such cases would more than likely end up in the hospital or specialised rehabilitation centres.
Remember, no drug or ecstatic feeling is worth risking your life or health over; let us find an adequate rehab centre experienced in treating different cases, including yours.
Take the First Step Today
Many struggling with substance abuse believe that they are strong enough to get stable mental and physical wellness on their own. However, the success rates for such endeavours are never really positive or sustainable.
Avoiding structured treatment plans will do you more harm than good. Realistically, it's easier for people with such health problems, no matter how severe, to recover totally with the help of good rehab programmes assisted by caring support groups.
Be assured that you are not alone in this; we have so much information and contacts that will be helpful to your healing journey. Send us a message today, and you will immediately receive beneficial details on the most suitable heroin rehab centres close to you.
Remember, it's not just about receiving treatment; we guarantee secure, confidential, and personalised services targeted at leading you through a complete mental and physical healing process.
Heroin withdrawal through treatment
If you're suffering from heroin addiction, you must consider the potential of withdrawal when you feel ready and capable to do so. To achieve heroin withdrawal, a range of addiction treatments will be recommended.
From a heroin detox programme to remove all toxins from the body to psychological withdrawal through support groups, cognitive behavioural therapy and motivational therapy, there are fundamental methods required to diminish addictive characteristics.
To ensure that withdrawal from heroin can continue, where recovery is for the long-term, completing a comprehensive rehab programme should be prioritised. Here a personalised treatment plan will be available to motivate a drug-free future.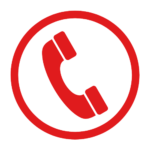 If you're suffering through a heroin addiction or believe that symptoms of substance abuse are presenting themselves, feel free to contact our team here at Addiction Advocates. We can complete a preliminary assessment, helping our team make suitable rehab referrals.
Book a free addiction assessment today and take the first step to overcome your heroin addiction.
Although recovery may feel impossible, recovery can be possible with the proper support and a consistent approach to addiction treatment. Withdraw from heroin and the negative links it carries with it.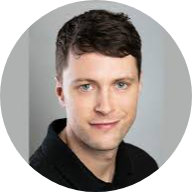 What do our previous clients think?
Really enjoyed my time at Asana lodge. Staff are great and most have previous experience of the afflictions that affect all the clients, so they can relate to the situation you are in. I feel ready now to tackle the outside world with all the skills I have learnt.
Thank you to all the staff at asana lodge from management to the cleaners, everyone made me feel so welcome and really went above and beyond to help me in my recovery. highly recommend anyone seeking help with addiction depression and anxiety to go to asana lodge and heal your mind body and soul.
Everyone at Cassiobury court have been very supportive with my recovery and I have learnt a lot over the past 14 days. I am taking away some good tools to help me with my addiction. I look forward to seeing the piers at the aftercare service.
I came to you desperate, feeling so depressed and anxious. I left feeling hopeful and grateful and excited about life. I can't believe the change in just 28 days.
Latest News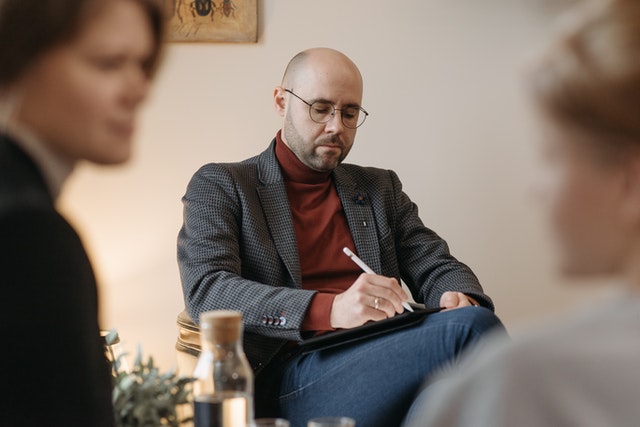 A wide range of treatment services, plans and providers are accessible throughout the addiction recovery process. Some will be local and flexible, while others will
How We Help
Finding the right treatment for your addiction can be difficult this is why we have created a service which takes the stress away which can be a massive relief when dealing with an addiction.
Self Referrals
Suffering with an addiction and being alone can be a horrific scenario for many. Whether you have a drug or alcohol addiction, we're here to help. Help Yourself
Family Referrals
Do you have concerns that a loved one may be affected by substance misuse? Have you spotted any signs and symptoms of a drug and alcohol… Help a Relative
Friend Referrals
Are you worried that a friend's alcohol or drug consumption has become out of control? For many individuals, substance abuse starts unintentionally… Help a Friend