Signs and Symptoms of Heroin Addiction
Updated on 19/01/2023
Medically reviewed by
Dr Alexander Lapa (Psychiatrist)
Produced by the opium poppy, heroin is an opiate, synthetic drug within the most hazardous group of Class A illegal substances. It's smoked, injected, and snorted to achieve a euphoric high, which lasts around an hour post-consumption.
Due to the highs that heroin can produce when consumption is consistent, the risk of addiction is extreme, highlighting its addictive and damaging formation. Through such constant abuse, tolerances can develop with adapting brain structure and functionality, known to induce physical and psychological cravings.
Sadly, it can be challenging to stop consumption due to the strength and positive reinforcements that heroin initially offers. Exposure to heroin will therefore develop into an addiction, which will continue as a vicious cycle up until acceptance and completion of drug rehab is experienced.
Through this cycle, signs and symptoms of heroin addiction will present themselves, all in different degrees and forms, slowly indicating the addiction development process. Displayed through physical, psychological, behavioural, and social signs and symptoms, heroin addiction can cause grave changes and disruptions, supporting its dangerous classification.
Get Treatment Advice Now
Speak to an expert
To get in touch with an expert, call or message us using the contact details provided below. Alternatively, you can complete our online enquiry form, and we will get straight back to you.
Recognising heroin addiction
Due to the substantial impacts of heroin, an addiction can display a variety of signs and symptoms. To the eye, most are noticeable through behavioural and social changes, as drug abuse impacts actions, decisions, attitudes, and motivations. However, signs and symptoms of heroin addiction are also felt by users on physical and psychological levels, through deterred and concerning health issues.
Recognising a heroin addiction, whether you're personally struggling or believe that someone else is, as heroin is a lethal substance, turning such signs into lifelong issues.
While under the influence, down to the strength of heroin, the positive reinforcements that it offers can mask such signs and symptoms, turning intervention into an unwelcomed or unnecessarily perceived step. Yet, a diagnosis and treatment should be considered if a combination of the below signs are found through heroin exposure, withdrawal symptoms, and habit-like consumption rates.
Signs and symptoms of heroin addiction
Materialising through physical, psychological, behavioural, and social forms, signs and symptoms will naturally vary in display and impact. Depending on the quantity of heroin that's been consumed, the severity and length of addiction, whether heroin has been mixed with other substances, personal health, and the changes that heroin has incurred, an unpredictable combination should be expected.
Physical signs and symptoms of heroin addiction
Heroin can severely impact the body, from functionality to general wellbeing and immunity. Depending on how heroin is consumed, impacts can vary. Consumption to an addiction degree can induce signs and symptoms including:
Lethargy
Unplanned weight loss
Sleep disorders
Symptoms of pneumonia
Diagnosis of Hepatitis C
Flu symptoms
Breathing problems
Respiratory issues
Increased infections
Risks of overdose
Malnourishment
Consistent cravings
Seizures
Infertility issues
Psychological signs and symptoms
Heroin significantly impacts the mind due to how it suppresses the central nervous system and reward system. Drug abuse and mental health conditions are highly correlated, which is found through heroin addiction due to the disruptions that it causes to brain structure and functionality. Common psychological signs and symptoms of heroin addiction include:
Unjustifiable mood swings
Confusion
Impaired focus and memory
Irritability
Symptoms of anxiety and depression
Suicidal thoughts
Feelings of hopelessness
Low self-esteem, awareness and worth
Impaired judgment
Constantly focusing on consumption
Hallucinations
Lack of motivation
Behavioural signs and symptoms of heroin addiction
The consequences of addiction do tend to display through behavioural changes. The above signs on physical and psychological terms can impact how a user acts, feels, communicates, and leads everyday life. Behavioural signs and symptoms include:
Poor performance across responsibilities, whether linked to work or general life
Secrecy behaviours
Withdrawing from common interests
Fixating on heroin exposure, whether that's associates who also consume the drug or actual consumption
Adapting routines, appearance, and lifestyle to hide heroin abuse
Ongoing use even though the consequences of heroin addiction
Legal and financial problems
Homelessness, risks of crime and anti-social behaviour
Focusing time on consumption and exposure
Hyperactive behaviour
Social signs and symptoms
The impacts of heroin addiction can also materialise through social changes. Signs and symptoms of this include:
Withdrawing from loved ones
Opting to be alone
Social isolation due to symptoms of heroin abuse
Damaged relationships
A negative relationship with oneself
Lying about plans and routines
Identifiable changes to personality and social behaviours
Diagnosing and treating heroin addiction
It's evident to see how impactful a heroin addiction can be, very difficult to manage through the signs and symptoms of such a condition. If you are experiencing any degree of the above, considering a professional diagnosis and treatment will be encouraged. Without intervention, without completing the rehab process, and without prevention, a damaging addiction can amount, resulting in a range of fatalities.
Through drug rehabilitation, detoxification, appropriate addiction treatment services, dual diagnosis treatment, relapse prevention and aftercare can be experienced. All will work through personal encounters with heroin, to suppress signs and symptoms, promote recovery and reduce the desirability of ongoing consumption.
Signs and symptoms of heroin addiction will vary from person to person. Yet will indefinitely reflect a negative relationship with the drug. Be aware of them to take appropriate action.
Frequently Asked Questions
What happens during heroin withdrawal?
Withdrawing from heroin will be the process of detoxification. Detoxing will remove all traces of heroin, which can reasonably transpire through physical and psychological withdrawal symptoms. Seen as a shock to the system, heroin withdrawal will be the first step towards addiction recovery, best completed through a medical programme.
How do I convince a loved one to access heroin treatment?
Heroin treatment should be personally accepted. However, you can look to convince someone you care about, by understanding addiction, offering support, and highlighting the benefits of drug rehab. You can access help with each step through our services at Addiction Advocates.
Does heroin affect mental health?
Heroin abuse highly correlates with poor mental health due to the impacts that it causes on brain structure. Depression and anxiety are common results of heroin addiction, which will require dual diagnosis treatment to recover. We can help you find such support through drug rehab.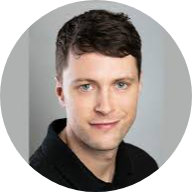 What do our previous clients think?
Really enjoyed my time at Asana lodge. Staff are great and most have previous experience of the afflictions that affect all the clients, so they can relate to the situation you are in. I feel ready now to tackle the outside world with all the skills I have learnt.
Thank you to all the staff at asana lodge from management to the cleaners, everyone made me feel so welcome and really went above and beyond to help me in my recovery. highly recommend anyone seeking help with addiction depression and anxiety to go to asana lodge and heal your mind body and soul.
Everyone at Cassiobury court have been very supportive with my recovery and I have learnt a lot over the past 14 days. I am taking away some good tools to help me with my addiction. I look forward to seeing the piers at the aftercare service.
I came to you desperate, feeling so depressed and anxious. I left feeling hopeful and grateful and excited about life. I can't believe the change in just 28 days.
Latest News
When most people think of drug addiction, they probably picture illegal drugs such as cocaine or heroin. Medicines including painkillers
How We Help
Finding the right treatment for your addiction can be difficult this is why we have created a service which takes the stress away which can be a massive relief when dealing with an addiction.
Self Referrals
Suffering with an addiction and being alone can be a horrific scenario for many. Whether you have a drug or alcohol addiction, we're here to help.
Family Referrals
Do you have concerns that a loved one may be affected by substance misuse? Have you spotted any signs and symptoms of a drug and alcohol…
Friend Referrals
Are you worried that a friend's alcohol or drug consumption has become out of control? For many individuals, substance abuse starts unintentionally…