Inpatient Heroin Rehab Centres
Updated on 28/10/2022
Medically reviewed by
Dr Alexander Lapa (Psychiatrist)
The dangerous, Class A drug of heroin is highly addictive when abuse is consistent and high. Classed as an opioid drug, usually snorted, injected, or smoked, heroin is a powerful substance. However, it is also a short-lived drug. By that, we mean that the life cycle of heroin, once consumed, quickly deteriorates, where effects averagely remain for 1 hour.
As its life cycle is short, yet its effects are high, tolerances to heroin can quickly develop due to the euphoric and relaxing feelings it offers. Those feelings are chased, through regular short life cycles, delivering the power of the drug.
Long-term abuse of heroin can result in many health issues, from hepatitis and HIV, can increase the risks of infection, increase the risk of coma and cardiovascular problems, and be the catalyst for addiction and high overdose levels.
Categorised as intense, addictive, and impactful, the best way to withdraw and overcome addiction will be through the help of inpatient heroin rehab centres. Here suitable treatment can be completed, following the process of drug rehabilitation to stabilise post-addiction safely.
We can help you access inpatient heroin treatment and care through our associated rehab centres at Addiction Advocates. Start the admissions process to take control over your heroin exposure.
Get Treatment Advice Now
Speak to an expert
To get in touch with an expert, call or message us using the contact details provided below. Alternatively, you can complete our online enquiry form, and we will get straight back to you.
Why is heroin so addictive?
Heroin is one of the most addictive illicit drugs, down to its effects and its life cycle. Its effects are powerful, reflecting the epitome of euphoria. Its life cycle is short, where effects start minutes after consumption and regularly last 1 hour. Through this combination and the suppressing impacts that heroin has on the mind and body, it's addictive.
Due to its short life cycle yet sought-after effects, users actively consume heroin at a consistent rate. By doing so, a personal tolerance can develop, which reduces the strength of effects.
However, the body and brain will already be accustomed to the effects of heroin, craving optimal levels. To combat the cravings and the withdrawal symptoms and once again experience euphoria, heroin consumption is found to become stronger and more regular.
This is why heroin is addictive, through the consumption habits that it motivates through both effects and lifespan. While addiction is a heavily thrown around diagnosis, heroin addiction can be hazardous physically and psychologically.
Overdose, infection, and sedation are all common risks of heroin addiction, also seen as dangerous through its cut with other chemicals.
Through a heroin addiction, a diagnosis should be taken seriously by considering help via inpatient heroin rehab centres.
Can I recover from heroin addiction?
Yes, recovery can be expected from heroin addiction when safe detoxification and suitable addiction treatment services are completed. Even greater rates are also expected through relapse prevention and aftercare, down to the sustainability of heroin addiction recovery.
The rehab process must be fulfilled entirely to work towards any degree of recovery, as heroin is an addictive drug that you'll soon become accustomed to. Both your brain and body will accommodate its presence, even though consequences are grave, which will make it difficult to withdraw from.
This is why inpatient heroin rehab centres offer comprehensive rehab programmes. A hard-hitting process will need to be completed to detach from and learn to live without heroin slowly. Physical and psychological changes will need to be experienced to make heroin addiction treatable.
The role of inpatient heroin rehab centres
Throughout the rehab process, the role of inpatient heroin rehab centres will be significant, providing access to care, treatment, and aftercare services, along with the ideal recovery environment. Through our services at Addiction Advocates, we can assist you with securing a high-quality rehab process to rank your addiction as reliably treatable.
Inpatient care
Inpatient care, reflecting residential rehab, will provide a wealth of benefits through the rehab process. It helps to safeguard both recovery and wellbeing while also targeting addiction efficiently. Access to support is 24/7, the environment is positive and designed with addiction recovery in mind, and a unique, safe structure is provided to ease the rehab process.
Heroin addiction treatment
By visiting an inpatient heroin rehab centre, you'll be exposed to the specialisms of addiction treatment. Appropriately recommended for your needs and your side effects through heroin abuse, you'll have a structure to follow of treatments to motivate the key steps of addiction recovery.
Detoxification, therapy, dual diagnosis treatment, and additional services surrounding wellbeing will be promoted through this step.
Relapse prevention planning
Relapse prevention planning eases the rehab process and helps reduce cravings and relapse risks after leaving rehab. While reducing from an inpatient heroin rehab clinic, it's reasonable that you will feel safe and stable. However, post-rehab, you may experience a sense of vulnerability, known to impact confidence levels.
As an indefinite rehab centre service, the use of relapse prevention will help secure confidence and awareness if approached with heroin relapse risks.
Aftercare
The final exposure of care via inpatient treatment is aftercare, set to begin your transition back home. Aftercare is a normal part of drug rehabilitation to ensure that your fixation of heroin can diminish for the long term. Aftercare is made up of a routine of treatments, which inspire accountability, goal setting and focus.
Accessing a heroin rehab clinic
While the support of inpatient heroin rehab centres are invaluable, including all of the above assets, finding one can be challenging without insider knowledge. We are here for you at Addiction Advocates to help you find and access a heroin specific centre that offers personalised programmes of addiction recovery.
Although heroin may offer positive feelings, through ongoing consumption, addiction will be a strong possibility. Due to this, withdrawing now, while you're aware of your habit, will be encouraged, available to find a fitting rehab centre.
Frequently Asked Questions
What happens to your brain when you use heroin?
As heroin is an opiate drug, it suppresses the brain, while displaying artificial feelings of euphoria. Such feelings can be engulfing, which floods the brain, making it very difficult to move forward without heroin exposure.

Heroin abuse can be very damaging to the brain and its functionality, which is why a range of treatments is required to recover. You can suppress such damages by accepting inpatient heroin treatment.
How do I get someone close to me, help with heroin addiction?
You can access support for a loved one or friend via a family and friend referral. While this is merely sharing your concerns and the idea of rehab, it is effective in some instances, found to start the rehab process. You may require additional support for acceptance to be made. Yet seeing these steps as small progress will be wise.
What happens to your body when you use heroin?
Heroin relaxes the body as it does the brain. It's a sedative-like substance, which induces relaxation and drowsiness. However, through ongoing exposure, heroin can impact normal functionality levels, making such functions ineffective.

It also increases the risk of many physical health problems, making it a dangerous drug to be exposed to, both physically and mentally.

As heroin is dangerous, aggressive, and easily adopted, professional support should always be considered instead of lone detoxing. Access it via inpatient heroin rehab centres, available through our association at Addiction Advocates.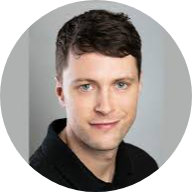 What do our previous clients think?
Really enjoyed my time at Asana lodge. Staff are great and most have previous experience of the afflictions that affect all the clients, so they can relate to the situation you are in. I feel ready now to tackle the outside world with all the skills I have learnt.
Thank you to all the staff at asana lodge from management to the cleaners, everyone made me feel so welcome and really went above and beyond to help me in my recovery. highly recommend anyone seeking help with addiction depression and anxiety to go to asana lodge and heal your mind body and soul.
Everyone at Cassiobury court have been very supportive with my recovery and I have learnt a lot over the past 14 days. I am taking away some good tools to help me with my addiction. I look forward to seeing the piers at the aftercare service.
I came to you desperate, feeling so depressed and anxious. I left feeling hopeful and grateful and excited about life. I can't believe the change in just 28 days.
Latest News
How does Narcotics Anonymous work? It's our team question we receive frequently from those looking for additional support. In this article,
How We Help
Finding the right treatment for your addiction can be difficult this is why we have created a service which takes the stress away which can be a massive relief when dealing with an addiction.
Self Referrals
Suffering with an addiction and being alone can be a horrific scenario for many. Whether you have a drug or alcohol addiction, we're here to help.
Family Referrals
Do you have concerns that a loved one may be affected by substance misuse? Have you spotted any signs and symptoms of a drug and alcohol…
Friend Referrals
Are you worried that a friend's alcohol or drug consumption has become out of control? For many individuals, substance abuse starts unintentionally…