Heroin Facts and Statistics
Updated on 08/08/2023
Medically reviewed by
Dr Alexander Lapa (Psychiatrist)
A Class A drug, Heroin is one of the most used drugs in the United Kingdom.
Though many individuals believe that using Heroin is harmless, addictions arise when Heroin is consumed over a prolonged period.
Providing instant pain relief, a sense of calmness and euphoria, Heroin users are known to chase the highs that the drug offers. However, the high Heroin offers lasts for approximately one hour.
As the short-term effects of Heroin wear off, cravings are experienced. When succumbed to, the brain associates pleasurable sensations with Heroin, leaving many struggling with addictions.
Get Treatment Advice Now
Speak to an expert
To get in touch with an expert, call or message us using the contact details provided below. Alternatively, you can complete our online enquiry form, and we will get straight back to you.
Heroin Use In The United Kingdom
Heroin addictions, like many other addictions, can impact almost anyone. Though many believe that addictions only impair those that fit the stereotypical view of an addict, this is not true.
Below, we have outlined several Heroin facts and statistics surrounding Heroin use in the United Kingdom.
When an addiction to Heroin arises, treatment must be secured as soon as possible. Not only does addiction treatment increase recovery rates, but it ensures that a reduced number of lives are lost to addiction.
The Dangers Of Using Heroin
The National Institute on Drug Abuse confirms that one of the many dangers of using Heroin is that people living with addictions struggle with other health problems that significantly affect the quality of life. These include heart disease, cancer, and mental health problems.
While these problems are commonly associated with Heroin addictions, there are many other dangers and risks of using Heroin.
Other health complications and dangers of using Heroin include:
Hallucinations
Impaired cognitive function
Organ failure
Hepatitis
HIV
Infertility
Collapsed Veins
Weakened immune system
Co-occurring addictions
Using Heroin also impacts the wider community. This is because those who use and abuse Heroin will often participate in anti-social behaviour and crime. Each year, drug-related crime is thought to cost the nation £2.5 billion a year.
Heroin and Other Drugs
A large proportion of individual's who use and abuse Heroin are thought to use at least one other drug. Though extremely dangerous and often deadly, mixing Heroin with other drugs increases the euphoric sensations provided and prolongs the high experience.
If Heroin is consumed alongside other drugs, dual diagnosis treatment will be required when Heroin addiction treatment is sought. This particular treatment simultaneously ensures that substance addictions can be overcome.
Heroin Treatment Facts and Statistics
When Heroin addictions arise, professional treatment must be sought. Across the United Kingdom, Heroin addiction treatment providers include NHS rehabs and private rehabs. However, only 52% of people in need of treatment contact a rehab.
While the overall aim of Heroin addiction treatment remains the same irrespective of whether NHS or private treatment is secured, the treatment provided greatly differs.
To provide insight into the treatment available for Heroin addictions, we have shared many Heroin treatment facts and statistics below.
NHS Treatment
The NHS provides two different treatments for Heroin addiction. These include maintenance therapy and detoxification.
Maintenance therapy sees an individual switch from Heroin to a suitable substitute. This treatment option is a long-term solution. Meanwhile, detoxification sees individuals withdraw from Heroin within three months.
NHS treatment is typically provided on an outpatient basis. Requiring less commitment, outpatient treatment helps many overcome their struggles with Heroin. However, treatment is not available immediately.
According to Public Health Scotland, 90% of people referred for Heroin addiction treatment wait for at least three weeks before they are approached to discuss their treatment options.
Private Treatment
Private Heroin addiction treatment is administered across the country on a residential basis. Unlike NHS treatment, private Heroin addiction treatment equips individuals with a personalised treatment programme.
Treatments often encountered within a private rehabilitation centre include:
Medically induced detoxification
Cognitive behavioural therapy
Dialectical behavioural therapy
Bereavement counselling
Stress management
Therapeutic therapies
Sleep management
Mindfulness
Relapse prevention
Catering wholly to an individual's addiction and recovery needs, private rehab treatment has enabled at least 60% of people to make a long-term recovery.
Though the treatments noted above contribute to Heroin addiction recovery, adequate relapse prevention and aftercare support must be supplied to ensure that those who have completed Heroin addiction treatment can maintain their recovery.
Approximately 59% of individuals in recovery relapse within just one week of leaving rehab without aftercare support.
Contact Us Today
To find out more about Heroin facts and statistics and addiction treatment, please contact us today.
Our admissions team can provide a wealth of information and ensure that all questions are answered.
To refer yourself to a suitable rehab for Heroin addiction treatment, our team can additionally support you in making a referral.
Frequently Asked Questions
What Happens to The Body When Heroin is Used?
When Heroin is used, the body comes to experience several short-term side effects. These include pleasurable sensations and positive feelings. As large quantities of Heroin are used and an addiction arises, the body is often unable to cope. Organs become unable to function and gradually begin to shut down. For example, research highlights that when Heroin is abused, lung complications arise and leave many battling pneumonia and other respiratory illnesses.
How Easy is it to Secure Heroin Addiction Treatment?
While many believe that securing Heroin addiction treatment is difficult, at Addiction Advocates, we have created a self-referral service that ensures treatment can be sought with ease. To locate suitable Heroin addiction treatment, all you need to do is call us. Upon doing so, we will ask you several questions to gauge the severity of your addiction before recommending treatment and rehab options. If you are happy with our suggestions, we will refer you to the chosen rehab and provide you with an admissions date.
What Treatment is Required to Overcome a Heroin Addiction?
The severity of a Heroin addiction combined with the physical and psychological symptoms experienced will essentially determine which treatment is required to overcome an addiction. However, when private rehabilitation is secured, detoxification and rehabilitation for the basis of all treatment programmes. Psychological and well-being therapy is also necessary if an individual is to make a long-term recovery.
References
[1] instant pain relief, a sense of calmness and euphoria - https://www.verywellmind.com/what-heroin-effects-feel-like-22047
[2] one hour - https://www.talktofrank.com/drug/heroin#duration
[3] People between the ages of 15 and 64 admit to using Heroin at least once in their lifetime. - https://www.who.int/news-room/fact-sheets/detail/opioid-overdose
[4] More than 261,000 adults use and abuse Heroin each year in the United Kingdom. - https://assets.publishing.service.gov.uk/government/uploads/system/uploads/attachment_data/file/882953/Review_of_Drugs_Evidence_Pack.pdf
[5] 75% of Heroin users simultaneously struggle with mental health disorders - https://www.webmd.com/mental-health/addiction/heroin-use
[6] Heroin poisoning - https://www.ons.gov.uk/peoplepopulationandcommunity/birthsdeathsandmarriages/deaths/bulletins/deathsrelatedtodrugpoisoninginenglandandwales/2018registrations
[7] Public Health England - https://www.gov.uk/government/publications/united-kingdom-drug-situation-focal-point-annual-report/uk-drug-situation-2019-summary
[8] The National Institute on Drug Abuse - https://www.drugabuse.gov/publications/drugs-brains-behavior-science-addiction/addiction-health
[9] Each year, drug-related crime is thought to cost the nation £2.5 billion a year. - https://www.drugwise.org.uk/how-much-crime-is-drug-related/
[10] only 52% of people in need of treatment contact a rehab. - https://digital.nhs.uk/data-and-information/publications/statistical/statistics-on-drug-misuse/2019/part-3-drug-use-among-adults#adults-in-treatment-for-substance-misuse
[11] Maintenance therapy sees an individual switch from Heroin to a suitable substitute - https://www.nhs.uk/live-well/healthy-body/heroin-get-help/
[12] long-term solution - https://www.nhs.uk/medicines/methadone/
[13] Public Health Scotland - https://www.opendata.nhs.scot/id/dataset/drug-and-alcohol-treatment-waiting-times
[14] at least 60% of people to make a long-term recovery. - https://helpmestop.org.uk/blog/heroin-rehab-success-rate
[15] 59% of individuals in recovery relapse within just one week of leaving rehab without aftercare support. - https://pubmed.ncbi.nlm.nih.gov/20669601/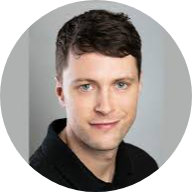 What do our previous clients think?
Really enjoyed my time at Asana lodge. Staff are great and most have previous experience of the afflictions that affect all the clients, so they can relate to the situation you are in. I feel ready now to tackle the outside world with all the skills I have learnt.
Thank you to all the staff at asana lodge from management to the cleaners, everyone made me feel so welcome and really went above and beyond to help me in my recovery. highly recommend anyone seeking help with addiction depression and anxiety to go to asana lodge and heal your mind body and soul.
Everyone at Cassiobury court have been very supportive with my recovery and I have learnt a lot over the past 14 days. I am taking away some good tools to help me with my addiction. I look forward to seeing the piers at the aftercare service.
I came to you desperate, feeling so depressed and anxious. I left feeling hopeful and grateful and excited about life. I can't believe the change in just 28 days.
Latest News
How does Narcotics Anonymous work? It's our team question we receive frequently from those looking for additional support. In this article,
How We Help
Finding the right treatment for your addiction can be difficult this is why we have created a service which takes the stress away which can be a massive relief when dealing with an addiction.
Self Referrals
Suffering with an addiction and being alone can be a horrific scenario for many. Whether you have a drug or alcohol addiction, we're here to help.
Family Referrals
Do you have concerns that a loved one may be affected by substance misuse? Have you spotted any signs and symptoms of a drug and alcohol…
Friend Referrals
Are you worried that a friend's alcohol or drug consumption has become out of control? For many individuals, substance abuse starts unintentionally…