Drug Support Groups
Updated on 23/01/2023
Medically reviewed by
Dr Alexander Lapa (Psychiatrist)
Drug support groups assist those in recovery as they look to maintain their sobriety and improve the quality of their life.
They also provide vital support, guidance, and information to those affected by someone else's drug addiction.
Whether you are hoping to find out more about the benefits of drug support groups or want to locate a suitable drug support group, we have shared a wealth of information here that will enable you to do just that.
Get Treatment Advice Now
Speak to an expert
To get in touch with an expert, call or message us using the contact details provided below. Alternatively, you can complete our online enquiry form, and we will get straight back to you.
Frequently Asked Questions
Do support groups supplement Inpatient Treatment?
Yes, support groups do supplement inpatient drug addiction treatment. All inpatient drug rehabs offer 12-months of free aftercare support, which often consists of attending a drug support group every week.
What happens during a Drug Support group meeting?
During a drug support group meeting, you will be encouraged to share your experience with drugs with others. You will also have the opportunity to listen to other people's recovery stories and uncover how drugs have affected their life.

Although you will be encouraged to share your story, drug support groups understand that doing so can be daunting. As a result, you will never be forced to do so. Like many others, you may find that you just want to listen and be present until you are ready to discuss the impact drugs have had on your life. Throughout a drug support group meeting, you will also have access to therapies, such as cognitive behavioural therapy, and you will be able to seek any help and guidance that you require.
How beneficial are Drug Support groups for Mental Health Issues?
If you encountered dual diagnosis treatment upon attending an inpatient rehab, it is normal to wonder how beneficial drug support groups are for mental health issues. Should this resonate with you, it may be helpful to know that drug support groups can help manage mental health issues previously treated.

However, if an underlying mental health issue is yet to be treated, it is important to secure addiction and mental health treatment via a rehab before attending a support group.
References
[1] Drug Addicts Anonymous - https://www.drugaddictsanonymous.org.uk
[2] SMART Recovery - https://smartrecovery.org.uk
[3] Families Anonymous - http://famanon.org.uk
[4] Adfam - https://adfam.org.uk
[5] Cocaine Anonymous - https://cocaineanonymous.org.uk
[6] Marijuana Anonymous - https://marijuana-anonymous.org.uk
[7] Narcotics Anonymous - https://ukna.org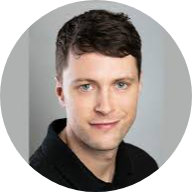 What do our previous clients think?
Really enjoyed my time at Asana lodge. Staff are great and most have previous experience of the afflictions that affect all the clients, so they can relate to the situation you are in. I feel ready now to tackle the outside world with all the skills I have learnt.
Thank you to all the staff at asana lodge from management to the cleaners, everyone made me feel so welcome and really went above and beyond to help me in my recovery. highly recommend anyone seeking help with addiction depression and anxiety to go to asana lodge and heal your mind body and soul.
Everyone at Cassiobury court have been very supportive with my recovery and I have learnt a lot over the past 14 days. I am taking away some good tools to help me with my addiction. I look forward to seeing the piers at the aftercare service.
I came to you desperate, feeling so depressed and anxious. I left feeling hopeful and grateful and excited about life. I can't believe the change in just 28 days.
Latest News
When most people think of drug addiction, they probably picture illegal drugs such as cocaine or heroin. Medicines including painkillers
How We Help
Finding the right treatment for your addiction can be difficult this is why we have created a service which takes the stress away which can be a massive relief when dealing with an addiction.
Self Referrals
Suffering with an addiction and being alone can be a horrific scenario for many. Whether you have a drug or alcohol addiction, we're here to help.
Family Referrals
Do you have concerns that a loved one may be affected by substance misuse? Have you spotted any signs and symptoms of a drug and alcohol…
Friend Referrals
Are you worried that a friend's alcohol or drug consumption has become out of control? For many individuals, substance abuse starts unintentionally…