Signs and Symptoms of Drug Addiction
Updated on 28/10/2022
Medically reviewed by
Dr Alexander Lapa (Psychiatrist)
Consistent, strong, and impactful consumption of drugs is a clear indication that a behavioural habit is amounting. Whether such consumption levels reflect your exposure to drugs or that of a loved one, being aware of the severity of the addiction is very important.
A substance use disorder can turn into a physical and psychological addiction, no matter its cause, no matter its visibility and no matter its infancy. Displayed through a range of signs and symptoms, focusing on evidential changes to health, outlooks, and behaviours, recognising such changes will be necessary to gauge the severity of consumption.
Drug addiction is treatable yet will require a focused approach of comprehensive treatment and therapy. The degree of comprehensives will depend on the severity and magnitude of addiction, defined through diagnosis.
Therefore, recognising the signs and symptoms of drug addiction at infancy will reduce the need for intensive intervention, possibly treated via rehab. However, here at Addiction Advocates, we appreciate how tough it can be to step back, assess consumption and reach out for support.
We are here to guide you, increase your awareness of recognisable signs and symptoms, and offer direction towards addiction treatment and recovery. Being aware of addiction and its signs can benefit both you and those around you. Potentially reducing the seriousness of abuse and damage, be in tune with the signs and symptoms of drug addiction.

Get Treatment Advice Now
Speak to an expert
To get in touch with an expert, call or message us using the contact details provided below. Alternatively, you can complete our online enquiry form, and we will get straight back to you.
Recognising the signs of substance use disorder
The consumption of drugs, whether prescription based or illicit, can begin through recreational or recommended rates yet can quickly develop into compulsive and involuntary exposure. Due to the addictive traits found within many drugs, along with the position that their effects hold within the internal reward system, mere consumption can quickly escalate.
Being aware of and recognising the signs of a substance use disorder can help to slow down this process, can help to reduce the effectiveness of drugs, and suppress the damages of addiction.
An addiction can damage relationships, place severe pressure on health and well-being, resulting in financial implications, and suppress quality of life. Such effects are linked to an uncontrollable bout of addiction, which has been untreated, misunderstood or judged, beyond its brain condition status.
Treating addiction can significantly reduce such damages, highlighting the benefits of a swift and sustainable recovery process. Understandably this isn't the reality for all individuals, as addiction is complex and deceiving. Yet through recognising the signs and symptoms of drug addiction, greater control is likely, helping to increase commitment and acceptance of support.
Signs and symptoms of drug addiction
Signs someone you love has a drug addiction, or yourself for that matter, will fluctuate from the norm, depending on personal response to drugs, the drug that's been consumed, existing physical and psychological health, and the degree of addiction, signs and symptoms can fluctuate in degree and form.
Yet, physical, psychological, and behavioural signs indicate a noticeable change due to increased or consistent drug exposure. Such changes stand as an indication of illness through a possible addiction diagnosis.
Signs and symptoms of drug addiction include:
Physical
Increased health concerns
Symptoms that reflect an ongoing hangover, such as lethargy and cravings
Effects on sleep, energy levels and overall wellbeing
A disinterest in health, even throughout the consequences of drug addiction
Physical signs of drug abuse, such as injection sites, damages to teeth or cardiovascular vulnerabilities
A display of withdrawal symptoms
Increased consumption of drugs
Psychological
Cognitive impairments, such as memory loss and poor concentration
Symptoms of mental health issues, such as depression
A roller-coaster of emotions
Low self-esteem and worth
Extreme mood swings
Irritability and agitation
Poor decision making
Defensiveness
Behavioural
Disinterest in hobbies, relationships, and responsibilities
The need to increase drug consumption
Changes in friendship groups
Diminished performance through work and everyday life
Withdrawal from routine
Ongoing consumption even through experiences of negative consequences
Doing whatever it takes to access drugs
Hiding drug abuse
Partaking in criminal activities to fuel consumption
Seeing drugs as a necessity
Justifiably, the signs and symptoms of drug addiction will fluctuate, all depending on the drug that's been consumed, its effects and personal metabolism. However, the consensus will include some of the above changes, increasing negativity through physical, psychological and/or behavioural adaptations.
Risks of undiagnosed drug addiction
Overlooking clear signs and symptoms of addiction will result in an undiagnosed condition, increasing the risks of denial and self-sabotage. Although it can be scary to approach the possibility of drug addiction, the dangers of drug addiction for the long term are much more daunting and life-threatening.
Drug addiction can place significant pressure on health, it can amount to a dual diagnosis, it can damage vital organs and their functionality, it can unravel career credibility and accreditations, it can break down relationships, it can increase crime rates, and it can overtake the entirety of life.
Enabling ongoing exposure will increase the above risks, making it difficult to break away and forget about the consequences of addiction. Yet sourcing treatment and intervention can help to reduce such risks through sustainable rehabilitation slowly.
Treatment and therapies of addiction
Treatment and therapy will be recommended to overcome drug addiction. Working through a comprehensive rehab process of detoxification, therapy, relapse prevention and aftercare, treatment programmes can recover even complex diagnoses.
Considering the signs and symptoms of addiction, we will assess your responses to drugs to advance a suitable admissions process through our services. From here, a private, confidential, and effective rehab process can be worked through, if accepted, to treat the cause, the symptoms, and the impacts of addiction.
Recognising the signs and symptoms of drug addiction will provide awareness and understanding of when support, such as ours, is recommended. Consumption can quickly escalate, supporting the necessity of awareness. At Addiction Advocates, we're here to offer practical support and treatment through addiction recovery.
Frequently Asked Questions
What are the treatments available for drug addiction?
Available treatments through drug rehab focus on physical and psychological addiction recovery. Detoxification, therapy, cognitive behavioural therapy, relapse prevention and stress management are the most recommended options for their suitability.
What causes drug addiction?
Drug addiction can amount to a number of complex reasons. Most develop through physical, psychological, social, or environmental influences, which can be anything from genetics and mental health vulnerabilities to toxic relationships. Once the effects of drugs are encountered, impacting the reward system, an addiction can develop through the ongoing necessity of habitual consumption.
Can I detox from drugs at home?
Detoxing from drugs will be encouraged from a rehab clinic, available on a medical basis. This is down to the invasiveness of drug abuse, and how severe withdrawal symptoms can become. Medical detoxification will reduce such severity while increasing the rates of sobriety.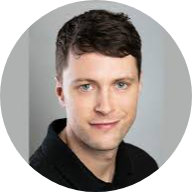 What do our previous clients think?
Really enjoyed my time at Asana lodge. Staff are great and most have previous experience of the afflictions that affect all the clients, so they can relate to the situation you are in. I feel ready now to tackle the outside world with all the skills I have learnt.
Thank you to all the staff at asana lodge from management to the cleaners, everyone made me feel so welcome and really went above and beyond to help me in my recovery. highly recommend anyone seeking help with addiction depression and anxiety to go to asana lodge and heal your mind body and soul.
Everyone at Cassiobury court have been very supportive with my recovery and I have learnt a lot over the past 14 days. I am taking away some good tools to help me with my addiction. I look forward to seeing the piers at the aftercare service.
I came to you desperate, feeling so depressed and anxious. I left feeling hopeful and grateful and excited about life. I can't believe the change in just 28 days.
Latest News
When most people think of drug addiction, they probably picture illegal drugs such as cocaine or heroin. Medicines including painkillers
How We Help
Finding the right treatment for your addiction can be difficult this is why we have created a service which takes the stress away which can be a massive relief when dealing with an addiction.
Self Referrals
Suffering with an addiction and being alone can be a horrific scenario for many. Whether you have a drug or alcohol addiction, we're here to help.
Family Referrals
Do you have concerns that a loved one may be affected by substance misuse? Have you spotted any signs and symptoms of a drug and alcohol…
Friend Referrals
Are you worried that a friend's alcohol or drug consumption has become out of control? For many individuals, substance abuse starts unintentionally…