Inpatient Drug Rehab Centres
Updated on 19/01/2023
Medically reviewed by
Dr Alexander Lapa (Psychiatrist)
Addictive drugs can carry a wide range of impacts, engage with, and adapt both the body and brain structures, turn exposure into consistent habitual behaviours, and result in life-limiting consequences. Whether illicit or prescription based, drugs of a toxic, controlling, and engulfing nature can be challenging to break away from.
Any degree of drug abuse, whether an addiction diagnosis is attached to it or not, can be damaging, requiring intervention. Although it is wise to understand the differences between varying symptoms and severities, along with the stages of drug addiction, it's also encouraged to remember that treatment is available across the board.
Via inpatient drug rehab centres, sourcing appropriate forms and levels of support, treatment and therapy are possible to experience personal recovery. Depending on the drug that's been abused, the stage of addiction, experienced side effects, health history and the consequences of consumption, a tailored treatment programme can be formed to deter future drug exposure.
At Addiction Advocates, we're here to offer awareness of drug abuse and its impacts, along with how beneficial visiting inpatient drug rehab centres can be. If you're misusing or addicted to any form of drug, no matter its classification or purpose, we can assist with confidential information, guidance, and direction through the rehab admissions process.

Get Treatment Advice Now
Speak to an expert
To get in touch with an expert, call or message us using the contact details provided below. Alternatively, you can complete our online enquiry form, and we will get straight back to you.
Frequently Asked Questions
How does drug addiction affect the brain?
Commonly, if misused, drugs affect the brain by targeting the central nervous system. Through suppressing or disrupting organic functioning, will also impact the reward system. By sending dysfunctional signals and by disrupting the usual production of chemicals, drugs can impact the brain's structure, along with increasing cravings and the necessity of drug abuse.

Drug exposure can significantly damage the brain, resulting in cognitive impairment and mental health issues. Being aware of this is very important.
Does peer pressure play a role in drug addiction?
Peer pressure and social influences can motivate the initial use of drugs, which if continuously enabled, can amount to drug addiction. Drugs are heavily used through recreational and social situations, where the pressure of consumption can amount. Through a vulnerable state of mind, or through vulnerabilities, the persuasion of peer pressure can carry a negative effect.
What are my treatment options?
Treatment options will vary across inpatient drug rehab centres. Yet generally, detoxification and rehabilitation will be aimed for, along with relapse prevention. Therapy, family therapy, recovery planning, support groups and lifestyle management are commonly recommended treatment services.

Through outpatient rehab, which is also an option, treatment is much more flexible, yet prolonged, sometimes difficult to maintain.

To consider treatment options, contact our team for advice and insight.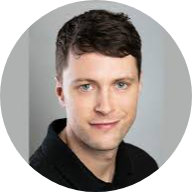 What do our previous clients think?
Really enjoyed my time at Asana lodge. Staff are great and most have previous experience of the afflictions that affect all the clients, so they can relate to the situation you are in. I feel ready now to tackle the outside world with all the skills I have learnt.
Thank you to all the staff at asana lodge from management to the cleaners, everyone made me feel so welcome and really went above and beyond to help me in my recovery. highly recommend anyone seeking help with addiction depression and anxiety to go to asana lodge and heal your mind body and soul.
Everyone at Cassiobury court have been very supportive with my recovery and I have learnt a lot over the past 14 days. I am taking away some good tools to help me with my addiction. I look forward to seeing the piers at the aftercare service.
I came to you desperate, feeling so depressed and anxious. I left feeling hopeful and grateful and excited about life. I can't believe the change in just 28 days.
Latest News
When most people think of drug addiction, they probably picture illegal drugs such as cocaine or heroin. Medicines including painkillers
How We Help
Finding the right treatment for your addiction can be difficult this is why we have created a service which takes the stress away which can be a massive relief when dealing with an addiction.
Self Referrals
Suffering with an addiction and being alone can be a horrific scenario for many. Whether you have a drug or alcohol addiction, we're here to help.
Family Referrals
Do you have concerns that a loved one may be affected by substance misuse? Have you spotted any signs and symptoms of a drug and alcohol…
Friend Referrals
Are you worried that a friend's alcohol or drug consumption has become out of control? For many individuals, substance abuse starts unintentionally…