Inpatient Cannabis (Marijuana) Rehab Centres
Updated on 15/12/2022
Medically reviewed by
Dr Alexander Lapa (Psychiatrist)
Cannabis (marijuana) is an addictive drug, which has been significantly adopted through socialisation. While it is illegal, it's still the most abused substance due to its harmless image, its accessibility, and its positive effects.
Although it is addictive, both dependence and addiction can be the result of cannabis abuse. As susceptibilities of addiction are different for every individual, along with how cannabis engages internally, a definite line is situated between the outcomes of exposure.
Knowing the difference between addiction and dependence is recommended, as each will require separate approaches to treatment, care, and rehabilitation. For example, inpatient cannabis (marijuana) rehab centres will be the best place to recover from for someone displaying signs of addiction.
Awareness will provide expectations, direction, and clarity on whether cannabis rehab is an appropriate next step, and if so, will provide advice on how to secure inpatient addiction treatment.
Here's some guidance from our team at Addiction Advocates, along with steps to finding and benefiting from visiting inpatient cannabis (marijuana) rehab centres with our support.

Get Treatment Advice Now
Speak to an expert
To get in touch with an expert, call or message us using the contact details provided below. Alternatively, you can complete our online enquiry form, and we will get straight back to you.
Difference between addiction and dependence
Cannabis is a normalised substance for its harmless image, use across medical platforms, and social acceptability. However, it's an addictive drug that should instead be viewed as harmful, down to the range of consequences that it can motivate.
Cannabis dependence will develop for some individuals, reflecting physical association and side effects, where physical cravings drive consumption. The difference between addiction and dependence on marijuana is that addiction also reflects psychological associations, down to how marijuana engages with and affects the brain. Here's where consumption will take priority while changing behaviours, actions, and choices through everyday life.
Through dependence, detoxification can be a proactive step to withdraw from cannabis (marijuana). However, due to the severity and strength of addiction, greater focus and input is required through cannabis addiction recovery. In this instance, inpatient cannabis (marijuana) rehab centres will be the best place to look for treatment and support and work through the drug's physical and psychological effects.
Inpatient rehabilitation process
Cannabis rehab is a process that benefits those with a marijuana addiction, providing a step-by-step programme of recovery, maintenance, and prevention. It's designed to promote cannabis withdrawal, along with offering recovery tools to avoid future exposure to its addictive tendencies.
Via inpatient cannabis (marijuana) rehab centres, a comprehensive process will be offered to combine each invaluable step. Starting with the admissions process, this will be a time to share your needs from rehab, along with your history with cannabis, to secure a suitable rehab programme.
Your needs can then be translated to an active rehab programme on an inpatient basis, where optimal recovery environments will be offered. Working through a range of addiction treatment services, detoxification will be the first step, which is also required for cannabis dependence. Here's where withdrawal will be aimed for, by reaching stability, without the influence of cannabis.
An inpatient rehab programme will then move onto the rehabilitation step of treatment, which focuses on healing the mind and retuning its functions without the fulfilling and rewarding effects of cannabis. This is very important to detach the need for cannabis and to work through mental health side effects. The likes of cognitive behavioural therapy, dual diagnosis treatment, family therapy and group therapy will be recommended at this step.
Motivating maintenance and prevention obtained tools will be strengthened through relapse prevention planning and offering aftercare to sustain sobriety and deter the desirability of cannabis exposure. Preventive efforts are found to ease transitions from inpatient cannabis (marijuana) rehab back to normality.
Visiting inpatient cannabis (marijuana) rehab centres will offer a different experience for each individual, where the rehabilitation process will also, in fact, differ. Yet, the commonality is that inpatient care and treatment will benefit addiction recovery personally, safely, and sustainably.
Finding inpatient cannabis (marijuana) rehab centres
Finding the right support via inpatient cannabis (marijuana) rehab centres should be completed by considering the standards and necessity of care. Standards, processes, and programmes should meet personal needs to ensure that cannabis rehabilitation can be worked through.
At Addiction Advocates, we can assist with this process, helping you access a tailored inpatient rehab programme. Yet ultimately, looking for a rehab centre that works for your location, budget, and timescale is very important. Also, considering rehabilitation contents, the specialism and licensing of rehab centres and staff accreditations should be considered before starting rehab.
Treating a cannabis addiction should be done through a safe, sustainable, tailored, consistent, medically backed, and comprehensive approach. While options of outpatient rehab or NHS treatment services may stand out, their suitability will be aimed at a dependence. Look for inpatient cannabis (marijuana) rehab centres to work through addiction recovery.
Positives of attending inpatient cannabis (marijuana) rehab
There are many positives of attending inpatient rehab over alternative forms of addiction recovery. The chance to recover from a safe haven, where support and resources are within consistent disposal, is invaluable throughout the rehabilitation process. Feeling safe, cared for and on the right track is a common note of inpatient cannabis rehabilitation.
A further positive is the wide range of addiction treatment services that can be completed in full through the means of inpatient care. Full detoxification can be aimed for with comfort in mind, which is key for progressing through therapeutic rehabilitation services. Rehabilitation will focus on learning new skills to manage and prevent cannabis exposure, such as cognitive behavioural therapy, stress management, motivational therapy, and art therapy.
Considering the above, looking for inpatient cannabis (marijuana) rehab centres to recover from will also offer the positive of tailored experiences. Inpatient rehab has the scope to offer tailored treatment programmes around the needs and circumstances of every client.
Such positives are difficult to experience through outpatient treatment due to the disjointed and standard offering that's attached. You can, however, look for a suitable rehab centre with our support.
Do I need to go to rehab?
Being aware of whether your cannabis (marijuana) exposure resembles a dependence or addiction is very important. From here, you'll also recognise whether rehab should be an impending step for you.
Visiting inpatient cannabis (marijuana) rehab centres will be the most beneficial option when struggling with addiction. Find a suitable centre with our guidance.
Contact our team at Addiction Advocates to complete an assessment, to gauge whether inpatient rehabilitation will benefit you.
Frequently Asked Questions
How do I choose the best rehab centre for me?
Your needs should lead the way when choosing between inpatient cannabis (marijuana) rehab centres. Factors such as your location, your time sensitivity, your health concerns, and the degree of support you require should offer some insight. We at Addiction Advocates are here to assist you with your search.

The best rehab centre will be the most suitable, safest, and effective option for your needs.
What treatments will I experience during cannabis (marijuana) rehab?
Treatments that focus on physical and psychological recovery should be expected through inpatient rehab. Detoxification, therapy, relapse prevention, family therapy, motivational therapy and cognitive behavioural therapy are all commonly recommended. You'll have your own tailored programme to follow to work through your cannabis addiction.
What aftercare is available?
Aftercare is available, a part of the inpatient rehab process. It will be available to you on an outpatient basis, where a schedule of appropriate treatments will be formed. Support groups generally lead the way, along with individual therapy sessions.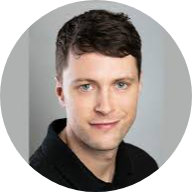 What do our previous clients think?
Really enjoyed my time at Asana lodge. Staff are great and most have previous experience of the afflictions that affect all the clients, so they can relate to the situation you are in. I feel ready now to tackle the outside world with all the skills I have learnt.
Thank you to all the staff at asana lodge from management to the cleaners, everyone made me feel so welcome and really went above and beyond to help me in my recovery. highly recommend anyone seeking help with addiction depression and anxiety to go to asana lodge and heal your mind body and soul.
Everyone at Cassiobury court have been very supportive with my recovery and I have learnt a lot over the past 14 days. I am taking away some good tools to help me with my addiction. I look forward to seeing the piers at the aftercare service.
I came to you desperate, feeling so depressed and anxious. I left feeling hopeful and grateful and excited about life. I can't believe the change in just 28 days.
Latest News
When most people think of drug addiction, they probably picture illegal drugs such as cocaine or heroin. Medicines including painkillers
How We Help
Finding the right treatment for your addiction can be difficult this is why we have created a service which takes the stress away which can be a massive relief when dealing with an addiction.
Self Referrals
Suffering with an addiction and being alone can be a horrific scenario for many. Whether you have a drug or alcohol addiction, we're here to help.
Family Referrals
Do you have concerns that a loved one may be affected by substance misuse? Have you spotted any signs and symptoms of a drug and alcohol…
Friend Referrals
Are you worried that a friend's alcohol or drug consumption has become out of control? For many individuals, substance abuse starts unintentionally…