Cannabis (Marijuana) Facts and Statistics
Updated on 18/08/2023
Medically reviewed by
Dr Alexander Lapa (Psychiatrist)
Cannabis is the most commonly used drug among adults aged 16 to 59 years and 16 to 24 years, 7.8% and 18.7%, respectively, in the last two years.[1] The biggest risk factor of consuming cannabis is little known about its long-term effects, especially as it can affect individuals differently.
Due to its accessibility, it is important to be aware of the realism of cannabis as a drug and its effects and grave impact on mental health, along with many other potential side effects.
Cannabis consumption will impact every person differently, depending on the regularity and the degree of enabled exposure. For some, it will be a social consumption that can be controlled. Yet, for others, it will show as an addictive drug, causing significant issues for users.
Here are some cannabis (marijuana) facts and statistics to consider, displaying the reality behind cannabis abuse. If you're one of many struggling with marijuana addiction, we at Addiction Advocates are here to offer greater awareness and guidance through drug rehab.

Get Treatment Advice Now
Speak to an expert
To get in touch with an expert, call or message us using the contact details provided below. Alternatively, you can complete our online enquiry form, and we will get straight back to you.
What is Cannabis?
Cannabis, also known as marijuana, is an illegal Class B plant-based psychoactive drug highly adopted for recreational consumption.
Although it is used and backed across some platforms for holistic healing and treatment, its organic form, including the THC percentage, means it is addictive and dangerous when heavily consumed.
Acting as a rapid drug, the effects of cannabis (marijuana) can be instantly felt, lasting over a 1-hour period, offering relaxing, chilled out and suppressing effects.
Although there are positive reinforcers to the drug, cannabis is hazardous to the mind, known to increase mental health symptoms, risks of hallucinations, and diagnoses of schizophrenia. It also impacts physical wellbeing, linked to lung cancer and further respiratory problems.
Commonly mixed with further chemicals, marijuana, on the surface, is viewed as harmless, yet is a toxic, unpredictable, and addictive substance when normalised and abused consistently.
Can You Get Addicted to Cannabis?
Cannabis addictions are more common than imaginable. One study estimated that approximately 3 in 10 people who use marijuana have marijuana use disorder.[2]
The drug will not impact every user similarly; negative consequences, such as problems with attention, memory, and learning, are most commonly seen among those with a Cannabis addiction.[2] The result of drug abuse will usually be linked to the quantity and consistency of cannabis consumption, along with further vulnerabilities, such as genetics.
However, an addiction can materialise once cannabis interferes with brain structure and taps into the reward system. Its presence will impact decisions, attention, and emotional responses found to drive the addiction cycle.
If you stop consuming cannabis and withdrawal symptoms start to arise this is proof of addiction. These symptoms will motivate ongoing cannabis (marijuana) exposure and lead to cannabis addiction.
Signs of Cannabis Addiction
The signs of cannabis addiction are identified due to the drug's effects on users. Common signs surround behavioural changes linked to drug addiction, such as prioritising consumption and withdrawing from everyday life. Other signs of addiction are as follows:
Hallucinations
A lack of motivation
Extreme relaxation
Feeling drowsy and confused
Memory problems
Poor performance across everyday responsibilities
Excessive eating habits
Risks of mental health symptoms
Cardiovascular and respiratory problems, such as asthma
Consistent cravings for cannabis
Withdrawal symptoms in between consumption
Addiction is commonly diagnosed when the above is paired with the inability to stop, chase, and view cannabis as a positive reinforcer.
Cannabis (marijuana) facts and statistics
On average, up to 17% of those who start using cannabis in their teens may become dependent.[3] It's, in fact, the most adopted illegal drug, normalised across generations and demographics.
Recent research suggests that smoking high-potency marijuana daily could increase the chances of developing psychosis by nearly five times compared to people who have never used marijuana.[4]
Although its image comes across as harmless due to its social links, its potency has increased recently, causing worries, especially among the police. Most recently, there has been a demand for the drug to be reclassified from B to A, meaning it would be in the same category as Heroin. [5]
Cannabis (marijuana) is one of the most damaging drugs for its link to mental health vulnerabilities, especially psychosis and schizophrenia. This, alongside the consequences of addiction and low treatment acceptance rates, is worrying as mental health crises continue to rise.
Facts and statistics around cannabis (marijuana) consumption and abuse clearly show the widespread problems linked to its circulation, increasing the below risks.
Risks of Cannabis Abuse
Cannabis abuse, where long-term and consistent exposure is experienced, can result in many risks. The biggest concern lies in the mental health damages it can cause due to adjusting the internal reward system and production of chemicals. It also slows down activity, resulting in impairment, including memory problems and instability.
Physical health risks are also prevalent to excessive cannabis exposure, especially linked to lung functionality and organ health. Very similar to tobacco, cannabis is found to increase the risks of cancer and further life-limiting conditions.
Cannabis exposure is hazardous for those with pre-existing mental health issues who are pregnant and experiencing ill-health due to the toxicity of its makeup. Risks of psychosis, infertility and reduced quality of life are found for those with cannabis addictions.
Withdrawing from Cannabis
Due to its addictive nature, withdrawing from cannabis can be tough. A wide range of withdrawal symptoms is expected through getting clean. However, treating cannabis addiction is possible through a wealth of addiction treatment services.
Physical withdrawal can be achieved through detoxification, psychological recovery will require many therapy efforts, dual diagnosis treatment will be required for those displaying mental health symptoms, and management and prevention steps will be necessary.
For more information on cannabis (marijuana) facts and statistics, available treatment programmes and services, and how we can help, contact our team at Addiction Advocates. Alternatively, Marijuana Anonymous UK is a helpful resource to understand and work through cannabis addiction recovery.
Sources
Frequently Asked Questions
How does cannabis affect the brain?
Cannabis affects the brain by influencing change through the central nervous system and the reward system. It offers significant feelings of fulfilment by producing happy chemicals, which adapt the organic brain structure and health.

Mental health vulnerabilities are highly linked with cannabis abuse due to how it impacts brain functionality and health.
Is it possible to overdose?
It isn't possible to overdose on cannabis, due to its strength. However, if cannabis is cut with a dangerous substance, the risks of overdose can increase. The key worry of cannabis exposure is linked to the realism of addiction and secondary health issues.
Can second hand cannabis affect people around me?
Yes, second-hand smoke from cannabis can affect those around you, just as smoking other substances can. It is very important to consider those around you when consuming cannabis, especially those at risk of additional health problems.
References
[1] psychosis and schizophrenia - https://www.ncbi.nlm.nih.gov/books/NBK425748/
[2] Marijuana Anonymous UK - http://www.marijuana-anonymous.org.uk/
[3] https://www.ons.gov.uk/peoplepopulationandcommunity/crimeandjustice/articles/drugmisuseinenglandandwales/yearendingmarch2020 - https://www.ons.gov.uk/peoplepopulationandcommunity/crimeandjustice/articles/drugmisuseinenglandandwales/yearendingmarch2020
[4] https://www.cdc.gov/marijuana/health-effects/addiction.html - https://www.cdc.gov/marijuana/health-effects/addiction.html
[5] https://www.medicalnewstoday.com/articles/246392#addiction - https://www.medicalnewstoday.com/articles/246392#addiction
[6] https://nida.nih.gov/publications/research-reports/marijuana/there-link-between-marijuana-use-psychiatric-disorders - https://nida.nih.gov/publications/research-reports/marijuana/there-link-between-marijuana-use-psychiatric-disorders
[7] https://www.chroniclelive.co.uk/news/uk-news/cannabis-class-drug-category-cocaine-25170725 - https://www.chroniclelive.co.uk/news/uk-news/cannabis-class-drug-category-cocaine-25170725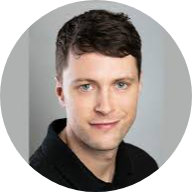 What do our previous clients think?
Really enjoyed my time at Asana lodge. Staff are great and most have previous experience of the afflictions that affect all the clients, so they can relate to the situation you are in. I feel ready now to tackle the outside world with all the skills I have learnt.
Thank you to all the staff at asana lodge from management to the cleaners, everyone made me feel so welcome and really went above and beyond to help me in my recovery. highly recommend anyone seeking help with addiction depression and anxiety to go to asana lodge and heal your mind body and soul.
Everyone at Cassiobury court have been very supportive with my recovery and I have learnt a lot over the past 14 days. I am taking away some good tools to help me with my addiction. I look forward to seeing the piers at the aftercare service.
I came to you desperate, feeling so depressed and anxious. I left feeling hopeful and grateful and excited about life. I can't believe the change in just 28 days.
Latest News
When most people think of drug addiction, they probably picture illegal drugs such as cocaine or heroin. Medicines including painkillers
How We Help
Finding the right treatment for your addiction can be difficult this is why we have created a service which takes the stress away which can be a massive relief when dealing with an addiction.
Self Referrals
Suffering with an addiction and being alone can be a horrific scenario for many. Whether you have a drug or alcohol addiction, we're here to help.
Family Referrals
Do you have concerns that a loved one may be affected by substance misuse? Have you spotted any signs and symptoms of a drug and alcohol…
Friend Referrals
Are you worried that a friend's alcohol or drug consumption has become out of control? For many individuals, substance abuse starts unintentionally…