Cannabis (Marijuana) Support Groups
Updated on 01/03/2023
Medically reviewed by
Dr Alexander Lapa (Psychiatrist)
While cannabis (marijuana) is illegal, its recreational consumption in the UK is both high and normalised. It's a social drug, which offers psychoactive effects of relaxation and suppression, which helps users slow down and chill out.
Although, at face value, cannabis is heavily consumed and seen as a harmless substance, it can incur harm in many different ways, from accident risks to mental health weaknesses. Ongoing exposure to marijuana can also result in a physical and psychological addiction, increasing the necessity of intervention, medical detoxification, and professional support.
Addiction treatment as a whole for cannabis addiction will be effective to reduce the consequences of substance abuse. Yet, one of the most effective forms, down to the social aspect of consumption, are cannabis (marijuana) support groups. See how beneficial and suitable support groups and group therapy are throughout the rehab process to help you detach from every angle.
At Addiction Advocates, we can help you access confidential and appropriate support groups through drug rehabilitation. Reach out to see the essential step of treatment through high cannabis consumption.

Get Treatment Advice Now
Speak to an expert
To get in touch with an expert, call or message us using the contact details provided below. Alternatively, you can complete our online enquiry form, and we will get straight back to you.
Cannabis (marijuana) support groups and their benefits
Comprehensive treatment will be necessary when looking to overcome addiction. However, a pinnacle step for those who have strong social influences or require a support network to sustain recovery are cannabis (marijuana) support groups.
There are many benefits to support groups and group therapy structured sessions, offering a different perspective on addiction recovery.
Cannabis (marijuana) support groups will offer exposure to support settings in a controlled, safe way to disassociate influences. Support groups are especially beneficial for people who encounter initial triggers through social situations, social consumption, social pressures, and social norms. Due to socialisation, cannabis consumption can become associated with this engagement, which will, of course, transpire on a post-rehab basis without focus.
Offering perspective, emotional support, advice through long-term recovery, and a positive network to associate with, support groups can be a means of motivation, help through crises, and add value to the recovery process.
Cannabis (marijuana) support groups can be found locally, can be found through rehab clinics, and can also be found through organisations. For example, Marijuana Anonymous UK is a popular support group offering confidential and safe meetings for recovering addicts. The structure, support and routine of ongoing support groups can help with accountability and forming positive lifestyle choices.
Many online forums and addiction helplines also promote support groups for cannabis addiction recovery, helping to offer direction for users and family members.
Ultimately, a rehab programme must be completed full of suitable treatments and therapies to overcome a cannabis addiction. However, depending on your addiction type, some will be more suitable than others, highlighting the role of cannabis (marijuana) support groups for some. On a post-rehab basis, support groups will also be useful, recommended and continued with the backing of rehab.
We at Addiction Advocates can help you access support groups through available rehabilitation programmes.
The likelihood of cannabis addiction
Abusing cannabis (marijuana) at a high, consistent rate will significantly increase the likelihood of addiction. Due to the psychoactive nature of cannabis, which affects the central nervous system, outlooks and emotions are distorted to reflect euphoria and relaxation. Those feelings are commonly craved once exposure has occurred, which churns the consistent rate of consumption.
The way that cannabis interacts with the brain, its functionality and structure also indicates how rewarding its presence is. Its effects tap into the reward system, reflecting positive assets. Yet under that system, a habitual behavioural can develop of addiction.
Cannabis addictions can amount through a wide variety of causations. Yet, it is a heavily abused recreational drug found through social situations, triggering consumption for many individuals. Through that, any degree of social interaction or pressure can turn consumption into a habit, requiring desensitisation.
Due to the likelihood of addiction, cannabis (marijuana) support groups are heavily recommended to cope through social exposure and other causations without the trigger of abuse.
Consequences of cannabis addiction
Although cannabis is normalised and compared to nicotine consumption, there are many consequences linked to cannabis misuse and addiction.
Physically, cannabis consumption can amount to unbearable withdrawal symptoms. Physical health concerns such as cancer, especially surrounding the heart, lungs, and respiratory system, can reduce overall wellbeing and balance and increase the risk of stronger substance abuse.
On a psychological level, cannabis addiction can easily aggravate mental health issues down to its interaction with the central nervous system. Anxiety, memory loss problems, depression, panic disorders and schizophrenia are all issues that can be motivated by marijuana abuse. Hallucinations, the risks of sedation and the risks of stroke are also consequences of heavy marijuana consumption.
Ultimately, a cannabis addiction can impact health and well-being, resulting in social pressures and barriers, isolate individuals from everyday life, and reduce the quality of life. Due to such aggressive side effects, both treatment and cannabis (marijuana) support groups will be essential to recovering.
Treating cannabis addiction
While cannabis may feel less invasive through its effects and side effects, treatment will be required to detox and recover from the changes incurred by cannabis addiction.
Treatment recommendations will be very different for each individual, down to the makeup of cannabis addiction. Through our services at Addiction Advocates, you can expect a treatment programme that meets your needs, helps alleviate your symptoms and strengthens your recovery rates.
Detoxification, therapy, relapse prevention and support groups will be inevitable steps throughout cannabis addiction recovery. All can be completed through the rehab process, accessible via a reputable rehab clinic. Yet down to your personal needs and causation, additional treatments will be promoted to motivate drug rehabilitation. For example, if you suffer from mental health issues, which is likely through cannabis abuse, dual diagnosis treatment will be available.
Frequently Asked Questions
How does cannabis affect the brain?
Cannabis affects the brain by suppressing organic functionality through the central nervous system. As it relaxes activity, it distorts outlooks and emotional responses, impacting memory and response rates.

Due to the aggressiveness of cannabis, mental health issues can materialise, one reason why cannabis is an illegally classified substance.
Is it possible to overdose?
Overdose through cannabis exposure is unlikely. Yet it is a damaging drug which can incur life-limiting effects. Down to this, exposure should be taken lightly, reducing the likelihood of addiction development.
Can second-hand cannabis affect people around me?
Second-hand smoke, from cannabis, can affect those around you if exposure is consistent. However, its impacts will be less than independent consumption. It is important to consider how your consumption can impact those around you.

While socially acceptable, cannabis is a damaging substance, causing harm to societies. If you're struggling, cannabis (marijuana) support groups are available to you, in tandem with rehabilitation treatments and services. Contact Addiction Advocates to access support.
References
[1] Marijuana Anonymous UK - https://marijuana-anonymous.org.uk/about-us/about-ma.html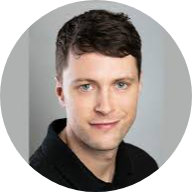 What do our previous clients think?
Really enjoyed my time at Asana lodge. Staff are great and most have previous experience of the afflictions that affect all the clients, so they can relate to the situation you are in. I feel ready now to tackle the outside world with all the skills I have learnt.
Thank you to all the staff at asana lodge from management to the cleaners, everyone made me feel so welcome and really went above and beyond to help me in my recovery. highly recommend anyone seeking help with addiction depression and anxiety to go to asana lodge and heal your mind body and soul.
Everyone at Cassiobury court have been very supportive with my recovery and I have learnt a lot over the past 14 days. I am taking away some good tools to help me with my addiction. I look forward to seeing the piers at the aftercare service.
I came to you desperate, feeling so depressed and anxious. I left feeling hopeful and grateful and excited about life. I can't believe the change in just 28 days.
Latest News
When most people think of drug addiction, they probably picture illegal drugs such as cocaine or heroin. Medicines including painkillers
How We Help
Finding the right treatment for your addiction can be difficult this is why we have created a service which takes the stress away which can be a massive relief when dealing with an addiction.
Self Referrals
Suffering with an addiction and being alone can be a horrific scenario for many. Whether you have a drug or alcohol addiction, we're here to help.
Family Referrals
Do you have concerns that a loved one may be affected by substance misuse? Have you spotted any signs and symptoms of a drug and alcohol…
Friend Referrals
Are you worried that a friend's alcohol or drug consumption has become out of control? For many individuals, substance abuse starts unintentionally…