Signs and Symptoms of Cannabis (Marijuana) Addiction
Updated on 19/01/2023
Medically reviewed by
Dr Alexander Lapa (Psychiatrist)
In the United Kingdom, approximately 29.6% of adults consume Cannabis (Marijuana) recreationally.
Perceived to be somewhat harmless, smoking Cannabis (Marijuana) sees users feeling relaxed, happy, and content for a short while.
Though Cannabis (Marijuana) effects are encountered almost immediately, they typically wear off within 10 hours. When Cannabis (Marijuana) high wears off, many people experience stress, pessimistic feelings, and low moods.
As the brain begins to associate good moods and relaxation with Cannabis (Marijuana), cravings arise, and larger quantities of the drug are consumed regularly. Over time, this essentially causes an addiction to emerge.
When Cannabis (Marijuana) addictions arise and impair an individual's health and well-being, many signs and symptoms begin to surface and essentially signal that addiction treatment is required. Yet, many of these signs and symptoms go overlooked.

Get Treatment Advice Now
Speak to an expert
To get in touch with an expert, call or message us using the contact details provided below. Alternatively, you can complete our online enquiry form, and we will get straight back to you.
The Signs and Symptoms of Cannabis (Marijuana) Addiction
Though signs and symptoms differ significantly from person to person, they are categorised into three different groups. These include physical, psychological, and behavioural signs and symptoms.
The signs and symptoms encountered within each group affect an individual in contrasting ways. For example, the physical signs and symptoms of Cannabis (Marijuana) addiction will leave an individual suffering from nausea, headaches, and other health complications.
These signs and symptoms are visible and are often the first cause of concern for family members, friends, and employers.
In contrast, the psychological signs and symptoms of Cannabis (Marijuana) addiction cannot be seen. Instead, they impair the sufferer's mental health and affect how they think and behave. As a result, many behavioural signs and symptoms come to light.
These signs and symptoms can harm the individual struggling with a Cannabis (Marijuana) addiction. They can also impact the wider community.
Below, we have shared some of the most common signs and symptoms of Cannabis (Marijuana) addiction.
Physical Signs and Symptoms
Recurring illnesses
Feeling under the weather
Experiencing persistent headaches
Nausea and sickness
Bloodshot eyes
Limited coordination
Increased appetite
Heart attack
Stroke
Rapid heart rate
Weight loss
Psychological Signs and Symptoms
Insomnia
Fatigue
Feeling on-edge
Paranoia
Hallucinations
Irritability
Agitation
Mood swings
Reduced self-esteem
Memory problems
Intense cravings
Behavioural Signs and Symptoms
Becoming extremely secretive
Engaging in risky behaviours
Decreased motivation
Reduced interest in hobbies
Frequently calling in sick to work
Using Cannabis (Marijuana) frequently
Isolation from others
Socialising with other Cannabis (Marijuana) users
Lying
Financial difficulty
Debt
Borrowing money from others
Anti-social behaviour
Although not all the above signs and symptoms of Cannabis (Marijuana) addiction will be experienced, addiction treatment must be secured when just a few symptoms arise alongside frequent Cannabis (Marijuana) use and abuse.
Without treatment, Cannabis (Marijuana) addictions are virtually impossible to overcome and often lead to long-term health complications that can be fatal.
Treatment Options For Cannabis (Marijuana) Addictions
Treatment options for Cannabis (Marijuana) addictions vary considerably. They are often dependent on factors such as the severity of addiction and the symptoms encountered.
However, there are essentially two treatment options that can be taken advantage of. These options are inpatient Cannabis (Marijuana) treatment and outpatient Cannabis (Marijuana) treatment.
Inpatient Treatment
Inpatient Cannabis (Marijuana) treatment is provided by many private rehab centres across the United Kingdom. Supplying industry-leading treatments based on an individual's addiction and recovery needs, inpatient treatment remains in high demand.
Though the treatments administered by private inpatient rehabs are bespoke, many people that seek treatment at a private rehab will undergo a Cannabis (Marijuana) detox, Cannabis (Marijuana) rehab, one-to-one therapy, group therapy and aftercare.
Combined, these treatments review the root cause of Cannabis (Marijuana) addiction and ensure that addiction's short and long-term signs and symptoms can be treated.
Inpatient treatment is usually completed within 28 days and requires complete dedication and commitment. During this time, those in recovery will remain in a rehab facility. This guarantees that 24/7 help and support can be provided.
Outpatient Treatment
Unlike inpatient treatment, outpatient Cannabis (Marijuana) treatment is much more flexible. Those who secure outpatient treatment are only required to complete one-to-one therapy and group therapy sessions for a few hours each day.
Provided by the NHS, outpatient treatment is free of charge. As a result, waiting times often come hand-in-hand with outpatient treatment.
Although inpatient and outpatient treatment are effective and help many individuals who struggle with the signs and symptoms of Cannabis (Marijuana) addiction, we typically refer our clients to private inpatient rehabs for treatment.
Contact Addiction Advocates Today
At Addiction Advocates, we specialise in securing Cannabis (Marijuana) addiction treatment for those in need.
To find out how we can assist you in locating Cannabis (Marijuana) addiction treatment, contact us today by calling our free 24/7 helpline on 0800 012 6088.
Alternatively, to make a referral, contact our admissions team, who will support you in completing our admissions process.
Frequently Asked Questions
What Are The Main Effects Of Cocaine On The Body?
When consumed for a prolonged period, Cocaine, like many other substances, profoundly impacts how the body functions. For example, Cocaine increases the risk of fatal illnesses such as organ failure, cardiovascular problems, heart attacks and stroke. Injecting Cocaine also increases the danger of contracting diseases such as HIV and Hepatitis C. Cocaine additionally contributes to a reduced cognitive function. This sees many individuals unable to concentrate and retain information.
What Rehabs Can Provide Cocaine Addiction Treatment?
Inpatient and outpatient rehabs provide Cocaine addiction treatment in the United Kingdom. Private rehabs offer inpatient treatment. Meanwhile, outpatient treatment is administered by NHS rehabs.
Why Is Inpatient Cocaine Addiction Treatment Recommended?
At Addiction Advocates, we recommend inpatient Cocaine addiction treatment as it enables those struggling with addiction to secure personalised treatment. Unbeknown to many, personalised treatment makes all the difference to an individual's recovery as it sees addiction and recovery needs catered to. This increases recovery rates and mitigates the risk of relapse.
References
[1] approximately 29.6% of adults consume Cannabis (Marijuana) recreationally - https://www.statista.com/statistics/976850/cannabis-use-in-the-uk/
[2] they typically wear off within 10 hours - https://www.healthline.com/health/how-long-does-a-marijuana-high-last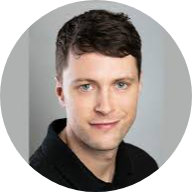 What do our previous clients think?
Really enjoyed my time at Asana lodge. Staff are great and most have previous experience of the afflictions that affect all the clients, so they can relate to the situation you are in. I feel ready now to tackle the outside world with all the skills I have learnt.
Thank you to all the staff at asana lodge from management to the cleaners, everyone made me feel so welcome and really went above and beyond to help me in my recovery. highly recommend anyone seeking help with addiction depression and anxiety to go to asana lodge and heal your mind body and soul.
Everyone at Cassiobury court have been very supportive with my recovery and I have learnt a lot over the past 14 days. I am taking away some good tools to help me with my addiction. I look forward to seeing the piers at the aftercare service.
I came to you desperate, feeling so depressed and anxious. I left feeling hopeful and grateful and excited about life. I can't believe the change in just 28 days.
Latest News
When most people think of drug addiction, they probably picture illegal drugs such as cocaine or heroin. Medicines including painkillers
How We Help
Finding the right treatment for your addiction can be difficult this is why we have created a service which takes the stress away which can be a massive relief when dealing with an addiction.
Self Referrals
Suffering with an addiction and being alone can be a horrific scenario for many. Whether you have a drug or alcohol addiction, we're here to help.
Family Referrals
Do you have concerns that a loved one may be affected by substance misuse? Have you spotted any signs and symptoms of a drug and alcohol…
Friend Referrals
Are you worried that a friend's alcohol or drug consumption has become out of control? For many individuals, substance abuse starts unintentionally…