Drug Addiction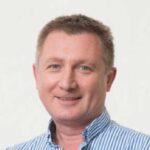 Updated on 17/09/2021
Medically reviewed by
Dr Alexander Lapa (Psychiatrist)
Recreational drug use is not uncommon, and many people throughout the world take drugs. It is not unusual to see drugs being glorified in the movies and the media in recent times.
But drug use can very, very easily lead to drug addiction. Drug addiction does not discriminate; it can happen to people from all walks of life and hazardous conditions.
At Addiction Advocates, we help people who suffer from drug addiction, drug abuse, drug misuse and drug dependency.
If left unchecked, drug addiction can run through your life like a buzzsaw, destroying everyone and everything you care about. If you cannot control your drug use, you are likely suffering from Substance Use Disorder (SUD) and need drug addiction treatment without delay.
We will help you establish what drug addiction help you require and discuss your recovery goals when you call us.
You can contact Addiction Advocates 24 hours a day by calling 0800 012 6088 or text HELP to 83222. Why not get in touch today for a no-obligation chat about drug misuse and drug dependency?
Get In Touch
Are you suffering from Drug Addiction and need help? Addiction Advocates are leading UK based experts in Drug Addiction and Rehabilitation Treatment. Find out how we can help by getting in touch with our friendly team today.
What is a Drug Addiction?
It is challenging to define drug addiction that everybody agrees with. Here at Addiction Advocates, we follow the science, and the National Institute on Drug Abuse has categorised drug addiction [1] as a disease.
Drug addiction is both a physical and mental condition triggered by a sustained period of drug abuse. Many drugs affect parts of your brain that control your feelings and emotion, for example, cocaine. Cocaine is a highly addictive drug that makes changes to dopamine regulation within your brain.
This allows a user to feel self-confident, euphoric, and happy. It is elevated levels of dopamine that cause these feelings – and this becomes addictive due to the brain's reward system continually seeking out the feelings of exquisite happiness.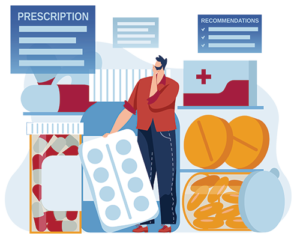 Repeated drug abuse will cause your brain to adjust the regulation of brain chemicals like dopamine. At this point, your brain will adapt to the outside stimulation caused by these chemicals. This develops into a process we call tolerance – and you'll need to take increased levels of drugs to reach the desired feelings of satisfaction.
Once your attempts to get high are pathological, your drug use is no longer recreational, and you will not be able to stop taking drugs.
Your body will have grown so accustomed to drugs that it will feel and behave like something is missing if you do not take drugs. At this point, an addiction has developed.
Signs of Drug Addiction
Most of the time, a loved one, friends or colleagues can tell if someone they care about is experiencing an issue. But it can be difficult to pinpoint if the person who requires drug addiction treatment does not want to share their problems, and drug addicts often prefer to hide their problems and shy away from their addiction.
Often, this is because an addict may feel weak or a sense of shame at having succumbed to drug addiction. Unfortunately, a stigma is still attached to drug addiction, and it is misunderstood as a weakness.
There are telltale signs that indicate that someone may require drug addiction treatment. Someone suffering from addiction will see their personality completely change.
They may experience increased levels of irritability and aggression, and their appearance and personal hygiene may suffer – they may become unkempt and disinterested in everyday tasks. Someone suffering from heroin addiction may lose weight quickly as well.
You may notice a colleague, who has previously worked hard and been a vital team member, really suffer from their performance to the extent where they may lose their job.
People suffering from Substance Use Disorder (SUD) are also very prone to experiencing financial difficulties, and it is easy for them to spend hundreds of pounds daily on drugs. Unexplained changes can indicate the presence of drug addiction.
Someone suffering from addiction may also experience alterations to their mental health – drug addiction often goes hand in hand with mental health concerns, such as anxiety, paranoia and depression.
Private Drug Rehab
When you speak to our admissions team, we will likely advise you that you need residential rehab. This kind of rehabilitation allows you to undergo your drug rehab in the comfort and safety of our rehab clinic.
Residential rehab allows you to step away from your personal life and focus on the most important thing – your recovery.
Most of our clients need a period of detoxification when they arrive in our care. Drug detox is an intricate part of your treatment, as your body will react badly to being denied the addictive substances it craves. This will show itself with a series of withdrawal symptoms such as excessive sweating and tremors.
Your drug detox may last a few days or a few weeks, and the length of time is dependent on the severity of your addiction.
When your detox is complete, you'll be able to access our other drug addiction treatment services, such as group therapy and Cognitive Behavioural Therapy (CBT) sessions.
We will also draw up a relapse prevention plan to ensure that the causes of drug addiction are not present in your life moving forwards.
We're here to help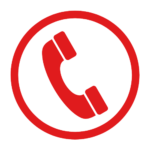 We genuinely understand that asking for help is hard. But when you feel ready to take back control of your life, we are at the other end of a phone call, a text, or a live chat message.
If you have questions about Substance Use Disorder, the different types of drug addictions and the causes of drug addiction, then why not call us today?
We are available 24 hours a day, and if you determine that you want Addiction Advocates to help you, there is no waiting list for our services, and we can begin your addiction treatment without delay, and there are no waiting lists. Please call us today.
Frequently Asked Questions
What is a drug addiction?
Commonly referred to as a substance use disorder, a drug addiction is a disease that affects sufferers to the point that they are dependent on drugs and are unable to control their usage of the said drug. Drug addictions are diseases that affect both the body and mind and can cause a change in behaviour too. Often a drug addict will be that concerned with acquiring the said drugs that they will neglect personal and professional responsibilities in the pursuit of those drugs.
How to talk to someone with a drug addiction?
It is never easy to talk to someone who is struggling with a drug addiction. This feeling of unease is also reciprocal for an addict, as often addicts find it extremely difficult to talk about their addiction too. What you must first do is understand that addiction is an illness and not a personality trait or selfishness. Whilst it may seem this way, addiction is a disease that affects the brain and can affect an addicts compulsive behaviour. When someone is going through an addiction, what they need is practical and emotional support that is both caring and optimistic. You should encourage them to seek professional help and remain optimistic about how the addict can transform their lives through sobriety. You must also offer a level of emotional support too, so suggesting you may attend with them might be a really appreciated gesture.
What methods of drug addiction treatment are available?
There are a number of different treatment options available for drug addictions. Firstly there are prescription drugs that offer a safer alternative to the drug in which you are suffering an addiction to. Heroin is most notably the drug addiction whereby there are safer alternatives provided. They include Methadone, buprenorphine and Subutex. There is also psychotherapeutic treatments available too, including individual and group therapy. Typically, individual therapy will be with a counsellor who will get to the route cause of your addiction and try and help you through it. Group therapy on the other hand will be with others who are currently suffering from a drug addiction, but it will normally be led by a professional counsellor. There is also residential rehab, whereby you will attend a rehabilitation clinic and live there for a short period of time (if it is residential). You will likely undergo some of the previous treatments mentioned along with a medically assisted detox.
References
[1] categorised drug addiction - https://www.drugabuse.gov/publications/drugfacts/understanding-drug-use-addiction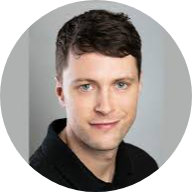 What do our previous clients think?
Really enjoyed my time at Asana lodge. Staff are great and most have previous experience of the afflictions that affect all the clients, so they can relate to the situation you are in. I feel ready now to tackle the outside world with all the skills I have learnt.
Thank you to all the staff at asana lodge from management to the cleaners, everyone made me feel so welcome and really went above and beyond to help me in my recovery. highly recommend anyone seeking help with addiction depression and anxiety to go to asana lodge and heal your mind body and soul.
Everyone at Cassiobury court have been very supportive with my recovery and I have learnt a lot over the past 14 days. I am taking away some good tools to help me with my addiction. I look forward to seeing the piers at the aftercare service.
I came to you desperate, feeling so depressed and anxious. I left feeling hopeful and grateful and excited about life. I can't believe the change in just 28 days.
Latest News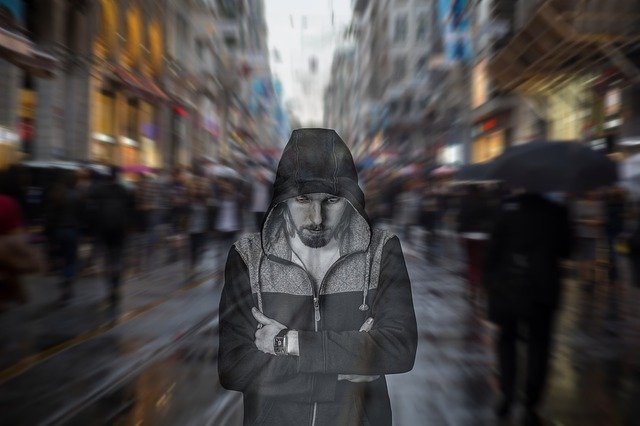 Mental health issues in young people have always been a concerning topic. Through adolescence, a significant change occurs, which can
How We Help
Finding the right treatment for your addiction can be difficult this is why we have created a service which takes the stress away which can be a massive relief when dealing with an addiction.
Self Referrals
Suffering with an addiction and being alone can be a horrific scenario for many. Whether you have a drug or alcohol addiction, we're here to help. Help Yourself
Family Referrals
Do you have concerns that a loved one may be affected by substance misuse? Have you spotted any signs and symptoms of a drug and alcohol… Help a Relative
Friend Referrals
Are you worried that a friend's alcohol or drug consumption has become out of control? For many individuals, substance abuse starts unintentionally… Help a Friend