Cocaine Facts and Statistics
Updated on 03/11/2023
Medically reviewed by
Dr Alexander Lapa (Psychiatrist)
Frequently Asked Questions
What happens to your brain when you use Cocaine?
Cocaine has several short and long-term effects on the brain. Offering a euphoric sensation that sees users feel excited and confident, the short-term effects typically arise within as little as one minute. As the brain associates positive emotions with cocaine, dependencies form and long-term effects of cocaine use begin to impair cognitive function. Not only does this see users unable to retain information, but chronic cocaine use can lead to poor decision making and mental health disorders.
What happens to your body when you use Cocaine?
Whether administered orally, intravenously or by inhalation, cocaine almost immediately increases an individual's heart rate and blood pressure. Instant effects of cocaine additionally see pupils expand and cause many to experience nausea. Though the short-term effects of cocaine on the body naturally reduce, when a cocaine addiction arises, the risk of long-term illnesses and organ failure increases considerably.
How do I encourage someone close to me to secure Cocaine Addiction Treatment?
Encouraging a friend or loved one to secure cocaine addiction treatment can be difficult. In some instances, doing so can also cause relationships to break down. To ensure that someone close to you can secure cocaine addiction treatment, referring them to a drug rehab is the most suitable course of action. Here at Addiction Advocates, we can assist you in making a family referral. If need be, we can also help you stage an intervention to guarantee that the individual in question can secure cocaine addiction treatment.
References
[1] 23 million adults between 15 and 64 believed to have used the drug at least once - https://www.statista.com/statistics/264738/number-of-worldwide-users-of-cocaine-by-region/
[2] 2.3% of users will develop a dependency and become reliant on the side effects that cocaine provides - https://www.theguardian.com/society/2019/jan/30/the-white-stuff-why-britain-cant-get-enough-cocaine
[3] cocaine misuse in the United Kingdom remains higher than in other Western countries - https://assets.publishing.service.gov.uk/government/uploads/system/uploads/attachment_data/file/673978/clinical_guidelines_2017.pdf
[4] Cardiovascular and respiratory disorders are among the health risks associated with cocaine use and abuse - https://www.ncbi.nlm.nih.gov/pmc/articles/PMC1414771/
[5] irregular heartbeat and death - https://www.ncbi.nlm.nih.gov/pmc/articles/PMC2625905/
[6] 14,470 mental health hospital admissions linked to cocaine use were made in 2018 - https://www.theguardian.com/society/2018/nov/20/mental-health-hospital-admissions-linked-to-cocaine-use-treble-in-10-years
[7] Between 68% and 84% of users will experience paranoia as the effects of cocaine alleviate - https://www.ncbi.nlm.nih.gov/pmc/articles/PMC181074/
[8] 34% of men and 50% of women who experience a cocaine addiction attempt to commit suicide - https://journals.plos.org/plosone/article?id=10.1371/journal.pone.0232242
[9] approximately 3,657 people secure cocaine addiction treatment via an inpatient or outpatient rehabilitation provider - https://assets.publishing.service.gov.uk/government/uploads/system/uploads/attachment_data/file/658056/Adult-statistics-from-the-national-drug-treatment-monitoring-system-2016-2017.pdf
[10] many individuals forced to wait longer than three weeks to commence treatment - https://www.gov.scot/publications/nhsscotland-performance-against-ldp-standards/pages/drug-and-alcohol-treatment-waiting-times/
[11] at least 84% of adults maintaining their recovery in the years that follow treatment - https://executive-rehab-guide.co.uk/which-rehab/success-rates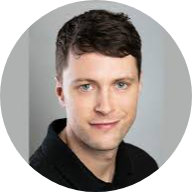 What do our previous clients think?
Really enjoyed my time at Asana lodge. Staff are great and most have previous experience of the afflictions that affect all the clients, so they can relate to the situation you are in. I feel ready now to tackle the outside world with all the skills I have learnt.
Thank you to all the staff at asana lodge from management to the cleaners, everyone made me feel so welcome and really went above and beyond to help me in my recovery. highly recommend anyone seeking help with addiction depression and anxiety to go to asana lodge and heal your mind body and soul.
Everyone at Cassiobury court have been very supportive with my recovery and I have learnt a lot over the past 14 days. I am taking away some good tools to help me with my addiction. I look forward to seeing the piers at the aftercare service.
I came to you desperate, feeling so depressed and anxious. I left feeling hopeful and grateful and excited about life. I can't believe the change in just 28 days.
Latest News
When most people think of drug addiction, they probably picture illegal drugs such as cocaine or heroin. Medicines including painkillers
How We Help
Finding the right treatment for your addiction can be difficult this is why we have created a service which takes the stress away which can be a massive relief when dealing with an addiction.
Self Referrals
Suffering with an addiction and being alone can be a horrific scenario for many. Whether you have a drug or alcohol addiction, we're here to help.
Family Referrals
Do you have concerns that a loved one may be affected by substance misuse? Have you spotted any signs and symptoms of a drug and alcohol…
Friend Referrals
Are you worried that a friend's alcohol or drug consumption has become out of control? For many individuals, substance abuse starts unintentionally…