Cocaine Addiction Helplines
Updated on 28/10/2022
Medically reviewed by
Dr Alexander Lapa (Psychiatrist)
Each year, approximately 14.4% of adults aged between 16 and 59 admit to consuming cocaine.
Though often used recreationally, frequently consuming cocaine has seen individuals struggling with a cocaine addiction increase by 18%.
Although 268,251 adults make contact with a drug service, many individuals continue to battle cocaine addictions alone.
Like many other substance addictions, cocaine addictions significantly impair the quality of an individual's life. However, cocaine addiction helplines are on hand to provide a wealth of support to those in need.
Often the first port of call, cocaine addiction helplines have assisted thousands in securing addiction treatment.

Get Treatment Advice Now
Speak to an expert
To get in touch with an expert, call or message us using the contact details provided below. Alternatively, you can complete our online enquiry form, and we will get straight back to you.
Cocaine Addiction Helplines In The United Kingdom
Whether you are struggling with cocaine addiction or looking to help someone else, the helplines below can assist you.
If you need immediate help due to the effects that consuming cocaine has, Cocaine Anonymous has a free helpline that can be contacted between 10 am and 10 pm by calling 0800 612 0225.
Dan 24/7 provides cocaine addiction support to individuals that live in Wales. Understanding that having someone to talk to can make all the difference, the DAN 24/7 helpline operates 24-hours a day.
Completely confidential, Talk To Frank offers advice to individuals struggling with a range of drug addictions.
Whether you are ready to secure treatment or need someone to talk to, the Talk To Frank helpline can be contacted by calling 0300 123 6600. You can also text your cocaine addiction questions to 82111.
We Are With You enables those struggling with cocaine addictions to seek free, confidential support and guidance across England and Scotland.
In addition to providing drug addiction support, We Are With You provides mental health assistance to those living with co-existing drug and mental health disorders.
With more than 80 services available, chat with We Are With You online here today.
The first point of contact for many individuals searching for cocaine addiction helplines and treatment, Narcotics Anonymous has supported people living with drug addictions since 1953.
For confidential advice, contact Narcotics Anonymous' cocaine addiction helpline by calling 0300 999 1212.
Responding to approximately 10,000 calls each day, in the instance that mental health support is needed due to the effects of cocaine addiction, the Samaritans are on hand to assist.
If you are experiencing any pessimistic or suicidal thoughts, call the Samaritans on 116 123.
The Benefits Of Contacting A Cocaine Addiction Helpline
Though contacting a cocaine addiction helpline for the first time may seem intimidating, doing so comes hand-in-hand with several benefits.
For example, contacting a cocaine addiction helpline will ensure that you can confidentially share your struggles with a professional. While you may worry about doing so, having someone to talk to can essentially preserve your life.
Contacting a cocaine addiction helpline will also guarantee that you can take the first step in addressing your addiction and securing treatment either via outpatient rehab or inpatient rehab.
Cocaine Addiction Treatment Options
Upon contacting a cocaine addiction helpline, you will likely be informed of your cocaine addiction treatment options available. Though treatment greatly differs when a cocaine addiction requires treatment, cocaine detoxification and rehabilitation are usually administered.
Detoxification helps remove toxins from the brain and body and encourages the body to recover from the physical effects of cocaine use and abuse.
In contrast, rehabilitation combines several psychological and well-being therapies that uncover the cause of addiction. Therapy also plays a vital role in the management and prevention of relapse.
As a substantial number of individuals who develop cocaine addictions require mental health treatment, dual diagnosis treatment is an additional cocaine addiction treatment option. Dual diagnosis treatment guarantees that addictions and mental health disorders can be simultaneously overcome.
Following cocaine addiction treatment, relapse prevention and aftercare support are administered for 12-months to help those in recovery maintain their sobriety.
Contact Our Cocaine Addiction Helpline Today
If you are struggling with a cocaine addiction, we can help you refer yourself to a suitable rehab for treatment here at Addiction Advocates. We can also provide you with an abundance of support and guidance in your time of need.
Available to contact 24/7, get in touch with us today by calling 0800 012 6088.
Frequently Asked Questions
Can I Start Recovery During My Call?
Contacting a cocaine addiction helpline is the first step in overcoming an addiction. However, to start your recovery, you will need to attend a rehab. This is because treatment, such as detoxification and rehabilitation, cannot be administered over the telephone.
What Questions Should I Ask A Cocaine Helpline?
When you contact a cocaine addiction helpline, asking questions surrounding your treatment options is recommended. In particular, it is important to ascertain whether inpatient or outpatient rehab is best for your personal needs. It should be noted that when you contact a helpline, you will find that you are asked several questions. For example, if you contact us, we will ask you questions surrounding the severity of your addiction, the amount of cocaine you consume, the symptoms you experience, and the impact your addiction has had on your life. In doing so, we will share information with you to inform you of your treatment options and the rehabs that can support you.
Can I Call A Cocaine Addiction Helpline On Behalf Of Someone Else?
If you have come to notice that a friend, family member or employee is struggling with a cocaine addiction, there are several cocaine addiction helplines that you can call to seek advice and guidance on how best to support them. These include, but are not limited to, the following:
Adfam
DrugFam
Scottish Families Affected by Drugs & Alcohol
Should you have previously contacted a cocaine addiction helpline and attempted to help an individual struggling with an addiction, there are several addiction services, such as our own, that you can contact to refer someone for cocaine addiction treatment. If necessary, a family intervention can also be staged with professional assistance.
References
[1] approximately 14.4% of adults aged between 16 and 59 admit to consuming cocaine - https://www.ons.gov.uk/peoplepopulationandcommunity/crimeandjustice/articles/drugmisuseinenglandandwales/yearendingmarch2020
[2] individuals struggling with a cocaine addiction increase by 18%. - https://www.drugwise.org.uk/how-many-people-are-addicted/
[3] 268,251 adults make contact with a drug service - https://www.gov.uk/government/statistics/substance-misuse-treatment-for-adults-statistics-2018-to-2019/adult-substance-misuse-treatment-statistics-2018-to-2019-report
[4] Cocaine Anonymous - https://cocaineanonymous.org.uk
[5] DAN 24/7 - https://dan247.org.uk
[6] Talk To Frank - https://www.talktofrank.com/contact-frank
[7] We Are With You - https://www.wearewithyou.org.uk
[8] Narcotics Anonymous - https://ukna.org
[9] Samaritans - https://www.samaritans.org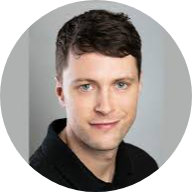 What do our previous clients think?
Really enjoyed my time at Asana lodge. Staff are great and most have previous experience of the afflictions that affect all the clients, so they can relate to the situation you are in. I feel ready now to tackle the outside world with all the skills I have learnt.
Thank you to all the staff at asana lodge from management to the cleaners, everyone made me feel so welcome and really went above and beyond to help me in my recovery. highly recommend anyone seeking help with addiction depression and anxiety to go to asana lodge and heal your mind body and soul.
Everyone at Cassiobury court have been very supportive with my recovery and I have learnt a lot over the past 14 days. I am taking away some good tools to help me with my addiction. I look forward to seeing the piers at the aftercare service.
I came to you desperate, feeling so depressed and anxious. I left feeling hopeful and grateful and excited about life. I can't believe the change in just 28 days.
Latest News
When most people think of drug addiction, they probably picture illegal drugs such as cocaine or heroin. Medicines including painkillers
How We Help
Finding the right treatment for your addiction can be difficult this is why we have created a service which takes the stress away which can be a massive relief when dealing with an addiction.
Self Referrals
Suffering with an addiction and being alone can be a horrific scenario for many. Whether you have a drug or alcohol addiction, we're here to help.
Family Referrals
Do you have concerns that a loved one may be affected by substance misuse? Have you spotted any signs and symptoms of a drug and alcohol…
Friend Referrals
Are you worried that a friend's alcohol or drug consumption has become out of control? For many individuals, substance abuse starts unintentionally…