Signs and Symptoms Of Cocaine Addiction
Updated on 28/10/2022
Medically reviewed by
Dr Alexander Lapa (Psychiatrist)
Injected, snorted, and consumed orally, the drug offers an immediate increase in energy levels, leaving many feeling more alert than usual.
While often consumed recreationally, some individuals use Cocaine to alleviate the ramifications of mental health problems, stress, and trauma.
However, the short-term effects of Cocaine only last for 30 minutes. As the high of Cocaine wears off, many are left feeling extremely low, and irritable and find themselves craving larger quantities of the drug.
As the brain becomes reliant on Cocaine, various signs and symptoms surface and indicate that addiction to Cocaine has developed.

Get Treatment Advice Now
Speak to an expert
To get in touch with an expert, call or message us using the contact details provided below. Alternatively, you can complete our online enquiry form, and we will get straight back to you.
Common Signs and Symptoms Of Cocaine Addiction
The severity of an addiction, the amount of Cocaine consumed, and how Cocaine is administered contribute to the signs and symptoms encountered when a Cocaine addiction is present.
Though the signs and symptoms of Cocaine addiction significantly differ, many physical, psychological, and behavioural symptoms are experienced.
Physical Signs and Symptoms of Cocaine
Physical signs and symptoms of Cocaine addiction arise when Cocaine use begins to impair an individual's general health and well-being. While some of the physical signs and symptoms alleviate naturally, many can have a long-term impact.
The short-term physical signs and symptoms of Cocaine addiction include:
Increased heart rate
Irregular heartbeat
Nosebleeds
High blood pressure
Dilated pupils
Dry mouth
Chest pain
Nausea
Weight loss
Those struggling with Cocaine addictions may also come to experience seizures, a stroke, a heart attack, and diseases such as HIV. These signs and symptoms require intense medical treatment and are often fatal.
Psychological Signs and Symptoms of Cocaine
Psychological signs and symptoms of Cocaine addiction arise when using and abusing Cocaine comes to impair an individual's mental health. While others cannot observe these symptoms, they significantly impact an individual's quality of life.
The common psychological signs and symptoms of Cocaine addiction are:
Insomnia
Fatigue
Paranoia
Psychosis
Hallucinations
Impaired cognitive function
The psychological signs and symptoms of Cocaine addiction leave many individuals feeling incredibly helpless. Locked in the cycle of addiction, many believe that they have nowhere to turn for help and often contemplate suicide.
Behavioural Signs and Symptoms of Cocaine
As the psychological signs and symptoms of Cocaine addiction surface, an individual's behaviour drastically changes. Due to experiencing depression, anxiety, and hallucinations, many cannot control how they act and the decisions they make. As a result, the following behavioural signs and symptoms are often observed.
Participating in anti-social behaviour
Lying to others
Stealing money
Isolation from others
Violent behaviour
Mood swings
Financial problems
While the physical and psychological signs and symptoms of Cocaine addiction typically only impair the sufferer's life, the behavioural signs and symptoms associated with Cocaine addiction have a significant impact on friends, family members, employers, and the wider community.
More than often, this causes many relationships to break down.
Cocaine Withdrawal Symptoms
In addition to experiencing physical, psychological, and behavioural signs and symptoms of Cocaine addiction, many come to experience withdrawal symptoms. Withdrawal symptoms indicate that an individual is withdrawing from the drug.
Though withdrawal symptoms differ from person to person, commonly experienced symptoms include:
Intense cravings
Paranoia
Insomnia
Hallucinations
Increased appetite
Depression
Restlessness
One of the leading causes of relapse, withdrawal symptoms can be unbearable. If withdrawal symptoms are experienced, professional treatment must be secured immediately to complete a medically administered detoxification programme.
Cocaine Addiction Treatment
Cocaine addiction treatment typically consists of medically induced detoxification, rehabilitation, one-to-one therapy, group therapy, relapse prevention and aftercare.
Detoxification is the first treatment encountered upon entering rehab. This treatment ensures that the brain and body can safely withdraw from Cocaine and begin to recover from the physical signs and symptoms experienced. Administered by medical professionals, 24/7 support and care is available as detoxification commences.
Following detoxification, rehabilitation starts. Rehabilitation combines psychological and well-being therapies that are administered on a one-to-one and group basis.
One-to-one therapies include cognitive behavioural therapy, motivational interviewing, and counselling. Meanwhile, group therapies include meditation, art therapy, music therapy and relapse prevention.
Though the therapy provided is dependent on the psychological impact a Cocaine addiction has had, each therapy ensures that the cause of addiction can be identified. Therapy also challenges any negative behaviours and thoughts to guarantee that those in recovery become more optimistic about the future.
It should be noted that the treatments outlined above are typically provided by private inpatient rehab. Although we usually refer our clients to private rehabs, we understand that this is not a suitable solution for all. If private rehab treatment is not appropriate, we can direct those needing an NHS rehab for treatment.
NHS treatment often consists of one-to-one cognitive behavioural therapy and group therapy. Though not as intense as the treatments available at private inpatient rehab, these treatments effectively help many individuals overcome their Cocaine addiction.
Contact Us Today
To find out more about Cocaine addiction treatment or refer yourself or a loved one for treatment, please contact us today by calling 0800 012 6088.
Frequently Asked Questions
What Are The Main Effects Of Cocaine On The Body?
When consumed for a prolonged period, Cocaine, like many other substances, profoundly impacts how the body functions. For example, Cocaine increases the risk of fatal illnesses such as organ failure, cardiovascular problems, heart attacks and stroke. Injecting Cocaine also increases the danger of contracting diseases such as HIV and Hepatitis C. Cocaine additionally contributes to a reduced cognitive function. This sees many individuals unable to concentrate and retain information.
What Rehabs Can Provide Cocaine Addiction Treatment?
Inpatient and outpatient rehabs provide Cocaine addiction treatment in the United Kingdom. Private rehabs offer inpatient treatment. Meanwhile, outpatient treatment is administered by NHS rehabs.
Why Is Inpatient Cocaine Addiction Treatment Recommended?
At Addiction Advocates, we recommend inpatient Cocaine addiction treatment as it enables those struggling with addiction to secure personalised treatment. Unbeknown to many, personalised treatment makes all the difference to an individual's recovery as it sees addiction and recovery needs catered to. This increases recovery rates and mitigates the risk of relapse.
References
[1] more than 1.9 million people over 18 - https://drugpolicy.org/drug-facts/cocaine/how-many-people-use-cocaine
[2] the short-term effects of Cocaine only last for 30 minutes - https://www.healthline.com/health/how-long-does-cocaine-high-last#onset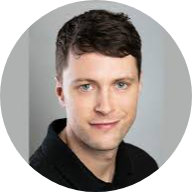 What do our previous clients think?
Really enjoyed my time at Asana lodge. Staff are great and most have previous experience of the afflictions that affect all the clients, so they can relate to the situation you are in. I feel ready now to tackle the outside world with all the skills I have learnt.
Thank you to all the staff at asana lodge from management to the cleaners, everyone made me feel so welcome and really went above and beyond to help me in my recovery. highly recommend anyone seeking help with addiction depression and anxiety to go to asana lodge and heal your mind body and soul.
Everyone at Cassiobury court have been very supportive with my recovery and I have learnt a lot over the past 14 days. I am taking away some good tools to help me with my addiction. I look forward to seeing the piers at the aftercare service.
I came to you desperate, feeling so depressed and anxious. I left feeling hopeful and grateful and excited about life. I can't believe the change in just 28 days.
Latest News
When most people think of drug addiction, they probably picture illegal drugs such as cocaine or heroin. Medicines including painkillers
How We Help
Finding the right treatment for your addiction can be difficult this is why we have created a service which takes the stress away which can be a massive relief when dealing with an addiction.
Self Referrals
Suffering with an addiction and being alone can be a horrific scenario for many. Whether you have a drug or alcohol addiction, we're here to help.
Family Referrals
Do you have concerns that a loved one may be affected by substance misuse? Have you spotted any signs and symptoms of a drug and alcohol…
Friend Referrals
Are you worried that a friend's alcohol or drug consumption has become out of control? For many individuals, substance abuse starts unintentionally…