Inpatient Cocaine Rehab Centres
Updated on 14/03/2023
Medically reviewed by
Dr Alexander Lapa (Psychiatrist)
Across the United Kingdom, inpatient Cocaine rehab centres welcome those in need of treatment through their doors every day.
Providing industry-leading treatments on a residential basis, inpatient Cocaine rehab centres cater wholly to an individual's addiction needs and goals.

Get Treatment Advice Now
Speak to an expert
To get in touch with an expert, call or message us using the contact details provided below. Alternatively, you can complete our online enquiry form, and we will get straight back to you.
What Is an Inpatient Rehab?
Inpatient rehabs, or residential rehabs as they are otherwise known, are rehab centres that provide a safe space for those struggling with Cocaine addictions to seek treatment and recuperate from the ramifications of addiction.
Unlike outpatient rehabs, inpatient rehab centres require clients to remain within the facility as they progress through treatment. This guarantees that medical help and support can be taken advantage of at all times.
Offering state-of-the-art facilities, such as private bedrooms, libraries, external gardens, and large therapy rooms, inpatient Cocaine rehab centres across the country enable thousands of individuals to secure a long-term recovery free from the shackles of addiction.
Understanding Inpatient Cocaine Addiction Treatment
Though the treatments provided by inpatient Cocaine rehab centres greatly vary, similar industry-leading therapies are administered to ensure that addictions can be overcome.
Below, we have outlined the treatments often incorporated into Cocaine addiction treatment programmes.
Detoxification
As an individual commences inpatient Cocaine addiction treatment, the first stage of treatment includes a medically induced Cocaine detox. Overseen by a recovery specialist, Cocaine detox initiates the recovery process by eliminating harmful toxins from the brain and body.
Safeguarded from the triggers that could otherwise cause them to relapse, progressing through Cocaine detox sees those in recovery abstain from Cocaine.
While entirely safe, withdrawing from Cocaine often gives way to withdrawal symptoms such as nausea, headaches, anxiety, insomnia, and paranoia. Although manageable, some individuals find withdrawal unbearable. In this instance, inpatient Cocaine rehab centres provide medication to ease the symptoms encountered.
Psychological Therapy
Withdrawing from Cocaine is vital if an individual is to recover from the physical and psychological symptoms encountered at the height of an addiction. However, completing detoxification alone does not guarantee a long-term recovery.
To maximise recovery rates, psychological therapy is incorporated into the rehabilitation stage of Cocaine addiction treatment programmes.
Including cognitive behavioural therapy, dialectical behavioural therapy, motivational interviewing, counselling and stress management, psychological therapies distinguish the cause of addiction and ensure that triggers can be identified.
Psychological therapy also promotes optimistic thoughts and feelings and challenges any negative behaviours that could hinder recovery.
Psychological therapy is administered on a one-to-one basis with a professional psychotherapist. However, some treatments take place in a group setting.
Well-Being Therapy
Though psychological therapies are highly beneficial and help many understand how to maintain their recovery, well-being therapy also plays a vital role in recovery.
Including art therapy, yoga, meditation, music therapy and mindfulness, well-being therapies encountered within inpatient Cocaine rehab centres can be employed in the weeks, months and years following treatment to prevent and overcome relapse.
Well-being therapy is often experienced in a group setting and is overseen by recovery support workers. This enables patients to share how their addiction has impacted them with others and learn from those recovering from a Cocaine addiction.
Dual Diagnosis Treatment
Cocaine addictions are psychological disorders that often arise because of a mental health disorder. Due to the psychological symptoms encountered, Cocaine addictions also cause many individuals to struggle with mental health problems.
Although not everyone who requires Cocaine addiction treatment will simultaneously experience a mental health disorder, more than half of people who become addicted to substances also receive mental health treatment.
Should it be required, dual diagnosis treatment is provided by many inpatient Cocaine rehab centres. This treatment combines addiction treatments, including detoxification and psychological therapy, with mental health treatments, such as mindfulness, mental health support and stress management.
Similarly to psychological and well-being therapy, dual diagnosis treatment is encountered in both one-to-one and group settings.
A clinical assessment is carried out to determine whether dual diagnosis treatment is needed to assess an individual's psychological health.
Relapse Prevention
Inpatient Cocaine addiction treatment remains the most successful form of treatment. However, to ensure that sobriety can be maintained, relapse prevention and aftercare support are essential.
Including weekly group therapy sessions, one-to-one cognitive behavioural therapy and recovery support groups, relapse prevention and aftercare support for those in recovery as they return home and continue their recovery away from an inpatient centre.
Secure Inpatient Treatment Today
At Addiction Advocates, we refer many people from all walks of life to inpatient Cocaine rehab centres each year.
To find out more about inpatient Cocaine rehab centres or refer yourself to rehab, please get in touch with us directly by calling 0800 012 6088 today.
Frequently Asked Questions
How Long Does Inpatient Cocaine Rehab Last?
The progress made throughout rehab and the treatment required will ultimately determine how long rehab lasts. However, treatment programmes provided by inpatient Cocaine rehab centres usually take 28 days to complete. Though this is the average treatment time, it is not uncommon for some individuals to remain in rehab for up to 90 days.
Where Does Inpatient Rehab Take Place?
Inpatient rehab takes place in various inpatient Cocaine rehab centres across the country. Usually, our clients attend an inpatient rehab close to home. However, some do request to attend an inpatient rehab elsewhere. At Addiction Advocates, we can locate a suitable rehab anywhere in the United Kingdom for you. If you would like to attend a rehab away from your hometown, you will have the option to do so.
What Do I Need to Bring To Inpatient Rehab?
Inpatient Cocaine rehab centres welcome individuals to bring a wealth of personal items from home. Though the permitted items will be dependent upon the rehab centres rules and the addiction being treated, we typically advise that the following items are taken to rehab:
Comfortable clothing
Swimwear
A coat
Light jackets
Fitness wear
Nightwear
Suitable footwear
Jewellery
Reading materials such as books and magazines
Pictures of loved ones
Musical instruments
Electrical devices such as a laptop
Toiletries such as shampoo and conditioner
Toothbrush
If you take any prescription medication, you will also need to take that to rehab with you. However, you will be required to give this to the medical team, who will ensure that you have access to your medication when needed.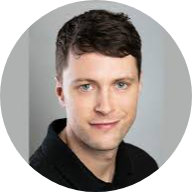 What do our previous clients think?
Really enjoyed my time at Asana lodge. Staff are great and most have previous experience of the afflictions that affect all the clients, so they can relate to the situation you are in. I feel ready now to tackle the outside world with all the skills I have learnt.
Thank you to all the staff at asana lodge from management to the cleaners, everyone made me feel so welcome and really went above and beyond to help me in my recovery. highly recommend anyone seeking help with addiction depression and anxiety to go to asana lodge and heal your mind body and soul.
Everyone at Cassiobury court have been very supportive with my recovery and I have learnt a lot over the past 14 days. I am taking away some good tools to help me with my addiction. I look forward to seeing the piers at the aftercare service.
I came to you desperate, feeling so depressed and anxious. I left feeling hopeful and grateful and excited about life. I can't believe the change in just 28 days.
Latest News
When most people think of drug addiction, they probably picture illegal drugs such as cocaine or heroin. Medicines including painkillers
How We Help
Finding the right treatment for your addiction can be difficult this is why we have created a service which takes the stress away which can be a massive relief when dealing with an addiction.
Self Referrals
Suffering with an addiction and being alone can be a horrific scenario for many. Whether you have a drug or alcohol addiction, we're here to help.
Family Referrals
Do you have concerns that a loved one may be affected by substance misuse? Have you spotted any signs and symptoms of a drug and alcohol…
Friend Referrals
Are you worried that a friend's alcohol or drug consumption has become out of control? For many individuals, substance abuse starts unintentionally…