Will My Insurance Pay for Rehab?
Updated on 19/01/2023
Medically reviewed by
Dr Alexander Lapa (Psychiatrist)
Most private drug and alcohol rehabilitation centres accept major Health Insurance companies, such as Bupa, Aviva and Prudential. However, if you are unsure if your policy covers this and would like to discuss your options further, call us at Addiction Advocates on 0800 012 6088.
Escaping addiction can sometimes be challenging, and adding drug rehab and alcohol rehab costs into the mix can make the task seem impossible. Still, not all drug and alcohol rehabilitation facilities are as expensive as you think.
What Type of Rehab will my Insurance Cover?
All policies are different and cover different levels of support for rehabilitation. For example, your policy may only allow for a designated amount of time in a drug and alcohol residential rehab centre.
Although, others may only cover some non-residential treatments. Because there is so much variation between each individual policy, your first steps need to be contacting your insurer and understanding what your policy covers. You can do this by calling your insurance company.
The coverage you receive will vary by your insurance policy. However, try not to worry, as many health insurance providers cover at least a portion of the treatment costs. In addition, some insurance plans in the UK cater for various rehab alternatives and alcohol addiction treatments such as 12-step programmes, support groups, therapy, etc.
Get Treatment Advice Now
Speak to an expert
To get in touch with an expert, call or message us using the contact details provided below. Alternatively, you can complete our online enquiry form, and we will get straight back to you.
How can I Find out What is Covered by my Insurance Company?
The first steps you will need to take is to look through your insurance policy if you have it available to you or to call your company directly. If you are worried about talking to your insurance company about this, you ask for a copy of your policy to be sent out to you. You will need to look through this to see if an appropriate treatment for your individual situation is covered.
Once you know what is covered, you should call your insurance company's customer service number to ask for the specifics before committing to rehabilitation centres. Each individual has unique needs, and some insurance providers have specialist admission officers to help determine the right treatment and facility.
Questions to ask Your Insurance Company
Worrying about covering the cost of rehab during the grip of your addiction is hard, and you have made the best decision possible for your future. However, calling your insurance company can be difficult, so the following questions may be of some help when trying to get the valuable information you need for your recovery.
Is the treatment for alcohol abuse covered by my policy?
What drug abuse is covered by my policy?
What treatments are covered for me, can I stay at a residential treatment centre?
Is a detox that may require medical supervision and help covered under my policy terms?
Are there any restrictions I should be aware of?
What is your referral procedure?
How long should I expect to wait before I can access treatment?
The choice to get support and make a life change is amazing but can be scary. If you feel worried and overwhelmed about contacting your insurance while you are currently struggling, you should try and seek support from a loved one.
Asking for help from someone you can trust, such as a friend or family member, can make this journey easier. For example, you could ask a friend to call your Insurers on your behalf.
When you are worried about your next step, try to think of why you have made this decision and the positive changes that will happen because of it.
What If You Don't Have Insurance Coverage for Rehab?
If your ideal rehabilitation treatment is not covered by your insurance policy, do not panic. There are plenty of options available to you for your recovery. Some of the options that could help you to pay for rehab include:
Government / private treatment Scholarships
Ask Friends or Family for Help
Get A Loan
Find Free Addiction Support Groups in your community or online
Payment plans offered by the rehab centre
Fundraising
Can the NHS help?
In the UK, we are lucky enough to access free healthcare. However, the NHS has some shortcomings that you should be aware of before making an informed decision.
Your journey will start with a trip to your GP, who will refer you to the local addiction treatment centre. At this day centre, you will receive counselling and rehabilitation support. Your GP may also prescribe medication to help you through the withdrawal process.
The disadvantages of this route are, first, there is no such thing as an NHS rehab. Instead, government funding can be applied for individuals to attend private rehab. Waiting lists are long, hard to get on and have strict entry criteria.
Due to funding, the NHS is rarely able to offer residential rehab. This route is arguably less intensive and can struggle to meet the needs and demands of treating alcoholism and addiction.
Other Help Available
There are many means of funding private rehabilitation and other recovery services. Don't feel that if one route is unavailable to you, there is no other way to start your recovery journey.
If you would like to know more about different ways to get to rehab and the services on offer, you should call us at Addiction Advocates on 0800 012 6088.
References
[1] Bupa - https://www.bupa.co.uk/
[2] Aviva - https://www.aviva.co.uk/
[3] Prudential - https://www.prudentialplc.com/en
[4] NHS - http://www.nhs.uk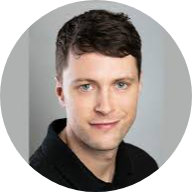 What do our previous clients think?
Really enjoyed my time at Asana lodge. Staff are great and most have previous experience of the afflictions that affect all the clients, so they can relate to the situation you are in. I feel ready now to tackle the outside world with all the skills I have learnt.
Thank you to all the staff at asana lodge from management to the cleaners, everyone made me feel so welcome and really went above and beyond to help me in my recovery. highly recommend anyone seeking help with addiction depression and anxiety to go to asana lodge and heal your mind body and soul.
Everyone at Cassiobury court have been very supportive with my recovery and I have learnt a lot over the past 14 days. I am taking away some good tools to help me with my addiction. I look forward to seeing the piers at the aftercare service.
I came to you desperate, feeling so depressed and anxious. I left feeling hopeful and grateful and excited about life. I can't believe the change in just 28 days.
Latest News
How does Narcotics Anonymous work? It's our team question we receive frequently from those looking for additional support. In this article,
How We Help
Finding the right treatment for your addiction can be difficult this is why we have created a service which takes the stress away which can be a massive relief when dealing with an addiction.
Self Referrals
Suffering with an addiction and being alone can be a horrific scenario for many. Whether you have a drug or alcohol addiction, we're here to help.
Family Referrals
Do you have concerns that a loved one may be affected by substance misuse? Have you spotted any signs and symptoms of a drug and alcohol…
Friend Referrals
Are you worried that a friend's alcohol or drug consumption has become out of control? For many individuals, substance abuse starts unintentionally…