How to Help Someone Detox at Home
Updated on 06/06/2023
Medically reviewed by
Dr Alexander Lapa (Psychiatrist)
There are several different options for drug and alcohol detox. It is recommended that you complete your detox at a rehab centre. However, this isn't an option for everyone, and some people may prefer to detox at home.
Get Treatment Advice Now
Speak to an expert
To get in touch with an expert, call or message us using the contact details provided below. Alternatively, you can complete our online enquiry form, and we will get straight back to you.
It is possible to go through an alcohol and drug detox at home as long as your addiction isn't severe as the withdrawal symptoms are not expected to be too bad. You must also have support from a friend or family member throughout your detox.
In this article, we will go over how you can help someone detox at home.
Providing Support for Someone Going Through a Detox
If you are considering supporting someone while they go through their detox from alcohol or drugs at home, you must encourage the person to speak to a health professional first.
A health professional or a drug and alcohol rehab can give advice on any complications that may come up, and they may be able to help them with medical assistance if needed. The health professional can also help the person with any post-withdrawal support as needed.
How to Help Someone Detox at Home
You can do many things to help support someone while they are detoxing at home. Below is a list of what you can do at each stage of the withdrawals.
Before The Detox Begins
Before the person starts their detox, it's vital to speak to a health care professional. They will need to supervise the detox. It's important to speak to them beforehand so that you know your role and so that you know how to help your loved one get through the withdrawal stage.
Take some time to familiarise yourself with alcohol or drug addiction and the main effects of the substance to which your loved one is addicted. It's essential to understand what to expect with the withdrawals, how long you can expect them to go on, and the withdrawal effects that are most commonly associated with that type of substance.
Ask the health worker if they can provide any medication that may help your loved one with their withdrawals. Try to ensure that there are no substances in the house for your loved ones to get hold of so they don't get tempted.
You must understand that detoxing from substances doesn't mean that the person won't be dependent on the substance. Your loved one will most likely need some more support after the detox. This will include addressing all the issues lying beneath that may have led to the addiction in the first place. They will also need support to help prevent relapsing.
It's vital to understand that relapsing doesn't mean they have failed. Some people may relapse on multiple occasions before going sober long-term. This is quite common, mainly when detoxing at home.
However, detoxing means that your loved one understands that they have an issue with substances, and they have made the choice to make a change. Encourage your loved one to consider why they are withdrawing and the pros and cons of taking substances.
Get them to write these things down. If they struggle later down the line, they can refer back and remember why they started withdrawing in the first place.
During The Detox Stage
During the detox, you should discourage anyone who uses substances from visiting. This may only cause tension and will likely make it harder for the person undergoing detox. These people may trigger the addict to start using again.
It's very important to be there during tough times. If your loved one is experiencing cravings, get them to talk to their doctor, other health care professionals, or even someone at an alcohol and drug rehab.
If your loved one starts to question why they are detoxing or if they start to experience any adverse withdrawal symptoms, encourage them to read through their list of reasons why they're doing it.
Encourage them to think positively about their withdrawals as these are signs that the body is getting rid of all the harmful toxins. Eating healthily can help reduce mood swings. Try to encourage your loved one to eat well during the process of their detox. A poor diet can lead to increased cravings, so encourage a healthy balanced diet and plenty of water to ensure the best results. Your loved one must drink plenty of fluids in the process.
Another thing you can do is keep the person busy. This will help to distract them from their cravings. Some good ideas to try are watching a movie, going for a walk, going for a ride in the car, or reading a book or magazine.
Get Support for Yourself Too
You may need to take some time off work to help your loved one through their detox. It's important to have some support sorted out for yourself. Make sure you have someone you can chat with during the process if things become difficult.
It's a good idea to have a friend or family member on hand who can come and help out if things get tough. This person can also be your point of support if you need to speak to someone or voice your feelings during the detox.
If you are struggling, try speaking to a health care professional, as they will be able to give you the appropriate advice on how to move forward and how to look after yourself while you help your loved one go through their detox.
Get Help for Your Addiction
Get in touch with us if you want to learn more about detoxing or if you are interested in getting some information about private drug and alcohol rehab. We are here to help you.
Our team of qualified addiction recovery specialists are here to answer any questions you may have and provide you with industry-leading advice that will allow you to get on the right path toward recovery. Call on 0800 012 6088 or text HELP to 83222.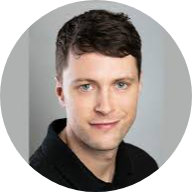 What do our previous clients think?
Really enjoyed my time at Asana lodge. Staff are great and most have previous experience of the afflictions that affect all the clients, so they can relate to the situation you are in. I feel ready now to tackle the outside world with all the skills I have learnt.
Thank you to all the staff at asana lodge from management to the cleaners, everyone made me feel so welcome and really went above and beyond to help me in my recovery. highly recommend anyone seeking help with addiction depression and anxiety to go to asana lodge and heal your mind body and soul.
Everyone at Cassiobury court have been very supportive with my recovery and I have learnt a lot over the past 14 days. I am taking away some good tools to help me with my addiction. I look forward to seeing the piers at the aftercare service.
I came to you desperate, feeling so depressed and anxious. I left feeling hopeful and grateful and excited about life. I can't believe the change in just 28 days.
How We Help
Finding the right treatment for your addiction can be difficult this is why we have created a service which takes the stress away which can be a massive relief when dealing with an addiction.
Self Referrals
Suffering with an addiction and being alone can be a horrific scenario for many. Whether you have a drug or alcohol addiction, we're here to help.
Family Referrals
Do you have concerns that a loved one may be affected by substance misuse? Have you spotted any signs and symptoms of a drug and alcohol…
Friend Referrals
Are you worried that a friend's alcohol or drug consumption has become out of control? For many individuals, substance abuse starts unintentionally…