There are many different types of rehabilitation centres that offer different levels of support. One example of this is outpatient rehab which is not the same as residential rehab as you are free to leave whenever you want.
On the other hand, you may have opted for a more intensive form of rehab at a private treatment centre. There are naturally more restrictions at these types of facilities for your individual recovery.

Get Treatment Advice Now
Speak to an expert
To get in touch with an expert, call or message us using the contact details provided below. Alternatively, you can complete our online enquiry form, and we will get straight back to you.
Visitation and Rehabs
No rehabilitation treatment centre is identical to another. All rehabs offer different support services, and therefore, there may be some differences in their visitation recommendations and procedure. However, visiting is encouraged in the vast majority of rehab centres.
Some residential rehabilitation centres will allow visiting after a settling-in period that is around a week on average.
Centres may have visiting times for families and friends so that they can visit their loved ones in treatment. Some alcohol and drug rehab clinics provide onsite accommodation for visiting family members.
Visiting a patient during their stay is valuable. A visit will show support for their journey and help to restore relationships. Other ways of contacting a loved one during their rehabilitation treatment include phone calls and letters.
Do I Book a Visit or Just Turn Up?
The answer to this question is completely dependent on the individual rehabilitation centre you are wanting to visit.
If you are wanting to know the visitation procedure for a centre, the best thing to do is give them a call and ask. Usually, residential rehabilitation centres follow a similar procedure for visiting, which does not allow you to just turn up.
The first part of the procedure is approval. In almost every case, visitors must be approved by the therapist looking after you or your loved one. Next, the therapist needs to assess whether a visit from a person is beneficial or damaging to a recovery journey.
Next are routine and time restrictions. Sticking to a routine is arguably the most important part of a recovery stay. Because of this, rehabilitation centres usually restrict visiting at certain times in the day.
The last part of the procedure is the environment. When visiting, you or your family and friends will be asked to stay in a certain area.
This is so the rehabilitation centre can monitor the visit and make sure it is focused on the recovery of the patient. This will be done respectfully and discreetly and to different levels dependent on the patient's needs.
Issues Around Visitation
Visits from friends and loved ones can be so valuable to support someone on their recovery journey, but they can sometimes harm this journey. This may not be a conscious act by the visitor, and it is why monitoring visits are so important for protecting the patient during their recovery.
Enabling is one of the traits that can impact a person's recovery journey. So it is when friends and loved ones knowingly or unknowingly encourage the addict to continue their destructive behaviour.
Enabling most commonly manifests through visitors making excuses for the person's addiction. Small seemingly harmless comments such as "they just can not help themselves" can very easily undo all the hard work that has been done so far.
Another danger of family and friends visiting a person during their rehabilitation stay is strong emotions. For instance, if a visitor is aggressive or disruptive with the person for their addiction, releasing any anger during a visit to the rehab facility could seriously hurt the person's recovery journey.
Rehab and Covid Restrictions
Covid 19 has thankfully become less prominent in the UK in the past year, and therefore restrictions have been relaxed. However, different treatment centres may have different levels of restrictions. The goal of treatment centres is to keep their patients and you or your loved one safe and healthy. Ways they may do this include:
Limited numbers of visitors at one time.
Do not come in for a visit if you have tested positive for Covid 19.
Take a lateral flow prior to your visit.
Suppose you are unsure about how Covid may impact your or a loved one's time in rehab, and you would like some more information. In that case, you should give us at Addiction Advocates a call on 0800 012 6088.
Family Sessions
The best residential treatment programmes recognise that drug and alcohol addiction affects the entire family rather than just the individual. Because of this, some rehab treatment centres offer family therapy sessions which are of great benefit to both the patient and their family.
Family sessions may be with or separate from the person in recovery for the first few weeks. After that, family members are encouraged to look after their own health and seek aftercare while their loved one continues their journey in rehab.
This aftercare can then be continued and involve the person in recovery after they have returned home.
Family treatment is a very important component of successful recovery. This doesn't necessarily mean that the only visitors can be adult family members. When appropriate involving children and keeping them informed about substance addiction and recovery is as beneficial to them as it is for the person who is undergoing drug or alcohol rehabilitation treatment.
Children who have been around addiction can have complex emotions and may need support themselves. Family sessions are a valuable resource for this.
You also can not forget about the four-legged friends in the family. The idea of being away from your pet for a long period of time during private rehab can be a large concern for some people.
Although, it is quite unlikely that taking a pet in to stay with you in rehab will be allowed, it may well be possible to organise a visit. Discuss this with your chosen rehab centre to see if this is an option for you or your loved one.
Getting Help and Supporting Yourself
Going through or supporting a loved one to go through recovery is challenging, and you need to remember to look after yourself during this time.
If you would like to know more about rehabilitation centres or you would like some advice on supporting yourself or others during this time, you should give us at Addiction Advocates a call on 0800 012 6088, text HELP to or contact us using our contact form.
.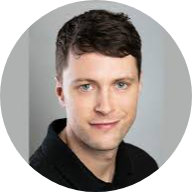 What do our previous clients think?
Really enjoyed my time at Asana lodge. Staff are great and most have previous experience of the afflictions that affect all the clients, so they can relate to the situation you are in. I feel ready now to tackle the outside world with all the skills I have learnt.
Thank you to all the staff at asana lodge from management to the cleaners, everyone made me feel so welcome and really went above and beyond to help me in my recovery. highly recommend anyone seeking help with addiction depression and anxiety to go to asana lodge and heal your mind body and soul.
Everyone at Cassiobury court have been very supportive with my recovery and I have learnt a lot over the past 14 days. I am taking away some good tools to help me with my addiction. I look forward to seeing the piers at the aftercare service.
I came to you desperate, feeling so depressed and anxious. I left feeling hopeful and grateful and excited about life. I can't believe the change in just 28 days.
Latest News
How does Narcotics Anonymous work? It's our team question we receive frequently from those looking for additional support. In this article,
How We Help
Finding the right treatment for your addiction can be difficult this is why we have created a service which takes the stress away which can be a massive relief when dealing with an addiction.
Self Referrals
Suffering with an addiction and being alone can be a horrific scenario for many. Whether you have a drug or alcohol addiction, we're here to help.
Family Referrals
Do you have concerns that a loved one may be affected by substance misuse? Have you spotted any signs and symptoms of a drug and alcohol…
Friend Referrals
Are you worried that a friend's alcohol or drug consumption has become out of control? For many individuals, substance abuse starts unintentionally…