Why Rehab is Important?
Updated on 28/10/2022
Medically reviewed by
Dr Alexander Lapa (Psychiatrist)
Rehab is important because it provides you with the opportunity to take back control of your life from addiction.
It gives you a sense of community during a difficult time in your life and surrounds you only with people who are there to support you. Who wants to see you succeed and live drug and alcohol-free one day.

Get Treatment Advice Now
Speak to an expert
To get in touch with an expert, call or message us using the contact details provided below. Alternatively, you can complete our online enquiry form, and we will get straight back to you.
Leaving Addiction Behind
Making the decision to leave your addiction behind you is never easy. In fact, it will likely be the most difficult thing you have ever done. But it will also be the best decision you have ever made.
Rehab is a specialised facility that can offer you the best chance to overcome your addiction. It can offer you a safe and welcoming environment that puts your recovery and wellbeing above all else.
While you don't technically need to use rehab services in order to overcome your addiction, it does make it much safer and much easier to do so.
For example, suppose you were to try and to overcome your addiction alone. In that case, you may be putting yourself in danger depending on what substance exaclty you are addicted to. Some substances such as alcohol and drugs like heroin cause a chemical addiction.
A chemical addiction cannot be overcome with willpower and the decision to quit altogether. This is because you will experience withdrawal symptoms as you attempt to detox.
And an alone detox is not like how it is shown in tv and movies. It is not done in a couple of days, and it is not as simple as just sweating out the drugs and alcohol.
In reality, it is a complex medical treatment that should never be attempted outside of a medical facility, specifically a rehab centre.
With a rehab detox, you are perfectly safe over the ten days it takes to complete. In addition, it will be much easier than attempting it alone, as you can be provided with medication to relieve the withdrawal symptoms you will be experiencing.
A rehab detox is one of the best ways a rehab can help you leave your addiction behind. It gives you a fresh start, enabling you to potentially never use drugs or alcohol again.
Family Healing
Therapy is a standard part of rehab and can offer services to family members of people struggling with addiction as well.
Rehab can help to open a dialogue between family members so that those that may have caused pain or have experienced pain related to a family member's addiction can start to unpack the shared experiences.
Understanding the cause behind your substance abuse and eventual addiction is a key part of rehab, and more often than not, it is related to a person's family. In addition, rehab gives the opportunity to learn how to process trauma and its impact on your mental health so that you can heal.
Rehab will also be able to give you the tools to help you learn how to healthily interact with your family again. How to build up lost trust and to teach you that there are people out there that do care about you.
Who wants to see you happy and healthy if you just give them the opportunity.
Physical
Addiction can take a toll on your physical health.
Be this from not eating properly as you are prioritising your addiction. Or from the less than ideal living situation you may have found yourself in. Or even the long-term physically damaging effects of substance abuse.
Rehab does more than just keep you away from drugs and alcohol. It also works to improve your physical health through a personalised plan.
This includes diet plans designed to provide you with all the nutrients you need, regular exercise, a regular sleep schedule and a safe environment.
Your physical safety is very important in a rehab, and that is why if you are a victim of domestic violence or believe you would be returning to an unsafe environment after you leave the rehab centre, please let the staff know as they are there to help you.
Mental Aspects
Rehab and therapy can go hand in hand.
Addiction can change your brain's chemistry and how you think. So when you are working towards long-term recovery, you need to learn how to retrain your brain.
This is typically done through a therapy session, either individually or as a group, with others staying at the rehab centre at the time.
Therapy at a rehab centre helps you to fortify your mind against the outside world. You will be able to learn how to avoid your triggers and to replace your substance abuse with healthier coping mechanisms.
Rehab is also a wonderful opportunity for you to see that you are not alone. That anyone can struggle with addiction and that it is nothing to be ashamed of. You will be able to build up a sense of community that will help you continue toward long-term recovery after you leave the rehab and rely on local support groups.
Long Term Future
Rehab is important as it gives people all across the UK the opportunity to redefine what their future will look like.
Addiction is not something that can be cured. It is a chronic condition that will be with you in one form or another for the rest of your life. But that doesn't mean you should give up on a sober future.
Instead, it means that you need to readjust your expectations and listen to the staff at your rehab as they teach you how to manage your addiction. Long-term recovery is not about curing your addiction.
It is instead about you being able to go as long as possible without experiencing a relapse.
With long-term recovery, you can still live a perfectly normal and healthy life without drugs or alcohol.
At Addiction Advocates, we know that this can feel like a far-off dream that is nothing more than a nice thought. But everyone who has ever achieved long-term recovery had to start somewhere.
And rehab gave them that start they needed to make the change they deserved in their life.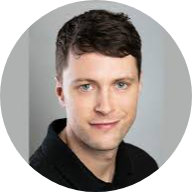 What do our previous clients think?
Really enjoyed my time at Asana lodge. Staff are great and most have previous experience of the afflictions that affect all the clients, so they can relate to the situation you are in. I feel ready now to tackle the outside world with all the skills I have learnt.
Thank you to all the staff at asana lodge from management to the cleaners, everyone made me feel so welcome and really went above and beyond to help me in my recovery. highly recommend anyone seeking help with addiction depression and anxiety to go to asana lodge and heal your mind body and soul.
Everyone at Cassiobury court have been very supportive with my recovery and I have learnt a lot over the past 14 days. I am taking away some good tools to help me with my addiction. I look forward to seeing the piers at the aftercare service.
I came to you desperate, feeling so depressed and anxious. I left feeling hopeful and grateful and excited about life. I can't believe the change in just 28 days.
Latest News
How does Narcotics Anonymous work? It's our team question we receive frequently from those looking for additional support. In this article,
How We Help
Finding the right treatment for your addiction can be difficult this is why we have created a service which takes the stress away which can be a massive relief when dealing with an addiction.
Self Referrals
Suffering with an addiction and being alone can be a horrific scenario for many. Whether you have a drug or alcohol addiction, we're here to help.
Family Referrals
Do you have concerns that a loved one may be affected by substance misuse? Have you spotted any signs and symptoms of a drug and alcohol…
Friend Referrals
Are you worried that a friend's alcohol or drug consumption has become out of control? For many individuals, substance abuse starts unintentionally…