What if I Can't Afford Rehab?
Updated on 15/12/2022
Medically reviewed by
Dr Alexander Lapa (Psychiatrist)
Unfortunately, not everyone can afford to access private drug and alcohol rehab clinics due to the cost. You may be asking the question exactly how much does rehab cost and what to do if you can not afford it?
So how much is rehab? This question does not have a simple answer. There are so many factors that make up the cost of a rehab stay. When looking for a rehab centre, it is important to consider what you want from it. Your goal of getting clean will be the same no matter what, but how you do this can vary greatly.
Factors to consider that can impact the cost of rehab include:
The level of support you feel that you need (Does the patient need medical support for detox?)
Do you want to participate in an inpatient or partial hospitalisation program?
The length of your stay.
Are you looking for a standard or luxury rehab program
Are you wanting to participate in holistic addiction treatment programs (equine therapy, art therapy, yoga)
In general, a stay at a drug or alcohol centre usually costs around £3000 pounds for an assisted detox and rehabilitation programme. But of course, these prices can change as based on some of the criteria listed.
If you feel that you would like to know more about the costs of rehab centres and the services on offer to you, you should give us at Addiction Advocates a call on 0800 012 6088

Get Treatment Advice Now
Speak to an expert
To get in touch with an expert, call or message us using the contact details provided below. Alternatively, you can complete our online enquiry form, and we will get straight back to you.
What Can I do if I Can't Afford Rehab?
Not all drug and alcohol rehabilitation facilities are as expensive as you might think, and there are many options available to you to help with your recovery journey.
Some of these options include:
Substance Abuse Treatment Scholarships
Ask Friends or Family for Help
Get A Loan
Find Free Addiction Support Groups in your community or online
Payment plans
Fundraising
The first steps that you need to take care to first figure out what type of rehabilitation services you need and then to think about how to get there. This is a lot of information to take in. It may be beneficial to talk to our experts at Addiction Advocates (0800 012 6088) to advise you on the options you have to fund your recovery.
Can the NHS Help Me?
We don't want to discourage you from seeking help from the NHS if you are anyone in the Uk but, but it is important that you are aware of the situation so that you can make an informed decision that will result in your long-term recovery.
In the UK, if you are struggling with addiction, you can be treated on the NHS for free. Your journey will start with a trip to your GP, who will refer you to the local addiction treatment centre. At this day centre, you will receive counselling and rehabilitation support. Your GP may also prescribe medication to help you through the withdrawal process.
Having a free option for rehabilitation is amazing. Still, it is important to also take into account the disadvantages of this route. Firstly, there is no such thing as an NHS rehab. Instead, government funding for individuals to attend a private rehab can be applied for. Waiting lists can be long and have strict criteria that will need to be met before you are awarded a place.
Due to funding, the NHS is rarely able to offer residential rehab. In some people's opinion, the NHS is not intensive enough or specific enough to meet the needs or the demands of treating alcoholism and addiction. The NHS has been known to focus on improvements as opposed to complete recovery. This can work well for some people, but others may require a more intense and absolute approach.
If you feel a private rehab would better suit your recovery journey, the NHS may be able to help you with some of the costs. This route can still be expensive, but the treatment you will receive will be more thorough and more in-depth.
Can I Get a Loan to Pay for Rehab?
Rehab may be something that you have anticipated and put money aside for or something a friend or a family member has wanted to help you with. Still, rehab may also be a sudden choice for you. Finding an unanticipated amount of money can be a challenge for anyone but finding this when you are in the grips of addiction is more so.
There are a variety of loans out there, including ones designed especially for substance abuse treatment that is available to you. If you have made a decision to get sober, a loan may give you the money you need to pay for rehab.
It would be best if you looked at this loan as an investment in your future. It may seem daunting but think about why you are making this decision. Talk to a friend or family member if you have poor credit or are worried about paying it back. They may be willing to take out a loan in their name and use the money to help you pay for rehab.
Numerous studies show that quality treatment increases the chances of long-term sobriety. Although you may feel that this option is not financially sound, you stand to lose more in buying the drugs or alcohol.
Options to Help
There are a number of charities and self-help groups available such as Alcoholics Anonymous, Narcotics Anonymous, Families Anonymous and Gamblers Anonymous. However, these support groups are not run by professionals but are run by volunteers. More alternative support can be obtained by contacting Talk to Frank.
The vast majority of addiction treatment is carried out in the community. Services that are available to you in the community include; drop-in day centres, key working sessions, counselling, local drug and alcohol services, and local mental health teams.
Suppose you would like more information on the local services that are available to you. In that case, you can do this by calling NHS Direct on 111, speaking to your GP or by contacting the Talk to Frank website. In addition, you can access local support groups, charities and services for free if you are on a rehab waiting list or if you are still deciding on how to start your journey.
If you feel that you would like to know more about the costs of rehab centres and the services on offer to you, you should give us at Addiction Advocates a call on 0800 012 6088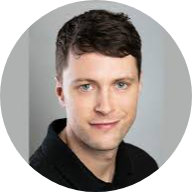 What do our previous clients think?
Really enjoyed my time at Asana lodge. Staff are great and most have previous experience of the afflictions that affect all the clients, so they can relate to the situation you are in. I feel ready now to tackle the outside world with all the skills I have learnt.
Thank you to all the staff at asana lodge from management to the cleaners, everyone made me feel so welcome and really went above and beyond to help me in my recovery. highly recommend anyone seeking help with addiction depression and anxiety to go to asana lodge and heal your mind body and soul.
Everyone at Cassiobury court have been very supportive with my recovery and I have learnt a lot over the past 14 days. I am taking away some good tools to help me with my addiction. I look forward to seeing the piers at the aftercare service.
I came to you desperate, feeling so depressed and anxious. I left feeling hopeful and grateful and excited about life. I can't believe the change in just 28 days.
Latest News
How does Narcotics Anonymous work? It's our team question we receive frequently from those looking for additional support. In this article,
How We Help
Finding the right treatment for your addiction can be difficult this is why we have created a service which takes the stress away which can be a massive relief when dealing with an addiction.
Self Referrals
Suffering with an addiction and being alone can be a horrific scenario for many. Whether you have a drug or alcohol addiction, we're here to help.
Family Referrals
Do you have concerns that a loved one may be affected by substance misuse? Have you spotted any signs and symptoms of a drug and alcohol…
Friend Referrals
Are you worried that a friend's alcohol or drug consumption has become out of control? For many individuals, substance abuse starts unintentionally…