Can You Force A Person Into Rehab?
Updated on 28/10/2022
Medically reviewed by
Dr Alexander Lapa (Psychiatrist)
Watching someone you love to go through the grips of addiction is painful and challenging. For some who suffer from substance abuse, talking to them and airing your concerns is enough to get them to revaluate their life and start their journey of recovery. Unfortunately, for others, this is not the case.
Unfortunately, there are limited ways you can force someone to go to a rehab treatment centre against their will. These include:
The person has been sentenced to treatment in a drug and alcohol rehab centre by a judge in a court of law.
You have power of attorney over this person and are legally able to make medical decisions for them.
The person has been medically found that they are a threat to themselves or others and need to be sectioned for their own safety.
If the person is younger than 18 years old and you are either their parents or legal guardians.
In the UK, people other than the ones affected by the list above have the right to make their own medical decisions. So understandably, you are frustrated and worried because you can't force a loved one to receive the help that you believe they need, but they have the right to decide how they live their life.
Get Treatment Advice Now
Speak to an expert
To get in touch with an expert, call or message us using the contact details provided below. Alternatively, you can complete our online enquiry form, and we will get straight back to you.
Does it Work When People are Forced into Rehab?
You may think that if you can just force your loved one into a rehabilitation centre that everything will go back to normal. However, no matter how much you want your loved one to get better, unfortunately, long-term recovery only comes from the person wanting to get help themselves.
Recovery takes commitment and motivation to achieve your goals. Even if you convince someone that rehab is the best place for them, they may lack any real commitment to the programme. They may not fully recover as a result.
Attempting to force your views on a person who is not ready to hear them can lead to long-term damage in your relationship. Instead, be calm and seek advice. Being too abrasive can lead to the person who is struggling to pull away and falling further into their addiction.
In short, if a person is not committed to their recovery journey, the chance of relapse is high.
What Should I do if They Won't Go?
Instead of trying to force a person to make a positive change, try to get your loved one to see the damage they are doing. This will allow the person to come to their own conclusions independently.
Ways you can help include:
Look for treatment centres that might appeal to your loved ones and show them. Think about the location and the services provided (family counselling, educational help, medical treatments, mental health services)
Organising an intervention and talking to an intervention professional
Call Addiction Advocates a call on 0800 012 6088 for further advice on coping with a loved one who does not want help.
Look at financial options for rehab centres (loan, payment plan, insurance, government scholarship)
Identify triggers and try to limit these in your loved ones' environment.
Continue to love and support this person so that when they do decide to make a change, they know they can count on you for help.
By continuing to educate yourself, seek advice and support your loved one, you are doing the best you can.
A recovery journey is rarely linear for anyone. It has ups and downs and unexpected surprises along the way. Even people who want to get help from the drug and alcohol rehab treatment centres can struggle and relapse. It can take a long time and multiple visits to rehab before a person is able to achieve long-term addiction recovery. Some individuals need differing levels of help than other people do.
Who can Force Someone into Rehab?
There are only a few people in the UK who have the legal power to force someone into a drug and alcohol rehab treatment centre. Other than people who have legal guardianship over the person in question, only judges can force someone into rehab. Unless it is part of a sentencing, no one can force them to stay.
Even if the person is forced into rehab, there is nothing that forces them to commit to it.
The staff at the drug and alcohol rehab centre can't keep them there, but, of course, they will do everything they can to convince them to stay and to continue their treatments until the end. But it is again important to note that unless sentenced, a person can leave the rehab wherever they want to.
Getting Help and Supporting Yourself.
At Addiction Advocates, we understand how you feel. You just want to help your loved one live a happier and healthier life of recovery. In some cases, they may not even be willing to admit that they are struggling with an addiction. And as cliche, as it sounds, this is the first step to a true recovery.
This struggle is the reason why we provide support so that you can learn everything you need to know about addiction and the recovery process. At this stage, the more you can learn and understand them better equipt you will be to cope with this challenging time.
We provide non-judgmental support and information. However, it is important you look after yourself at this time before you can help others.
Going through or supporting a loved one to go through recovery is challenging, and you need to remember to look after yourself during this time. Try not to lose hope. You may not be able to get your loved one into a rehab at the moment, but this is only the case right now. Tomorrow may be different.
If you would like to know more about rehabilitation centres or you would like some advice on supporting yourself or others during this time, you should give us at Addiction Advocates a call on 0800 012 6088.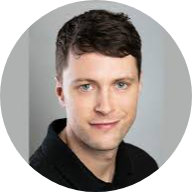 What do our previous clients think?
Really enjoyed my time at Asana lodge. Staff are great and most have previous experience of the afflictions that affect all the clients, so they can relate to the situation you are in. I feel ready now to tackle the outside world with all the skills I have learnt.
Thank you to all the staff at asana lodge from management to the cleaners, everyone made me feel so welcome and really went above and beyond to help me in my recovery. highly recommend anyone seeking help with addiction depression and anxiety to go to asana lodge and heal your mind body and soul.
Everyone at Cassiobury court have been very supportive with my recovery and I have learnt a lot over the past 14 days. I am taking away some good tools to help me with my addiction. I look forward to seeing the piers at the aftercare service.
I came to you desperate, feeling so depressed and anxious. I left feeling hopeful and grateful and excited about life. I can't believe the change in just 28 days.
How We Help
Finding the right treatment for your addiction can be difficult this is why we have created a service which takes the stress away which can be a massive relief when dealing with an addiction.
Self Referrals
Suffering with an addiction and being alone can be a horrific scenario for many. Whether you have a drug or alcohol addiction, we're here to help.
Family Referrals
Do you have concerns that a loved one may be affected by substance misuse? Have you spotted any signs and symptoms of a drug and alcohol…
Friend Referrals
Are you worried that a friend's alcohol or drug consumption has become out of control? For many individuals, substance abuse starts unintentionally…