At What Age Can You Go To Rehab?
Updated on 28/10/2022
Medically reviewed by
Dr Alexander Lapa (Psychiatrist)
Can You Be Too Young for Rehab?
Unfortunately, these days there are a wide number of younger people struggling with addictions. This can be through some bad decisions or through no fault of their own, but whatever the cause, they still deserve access to treatments that can help them recover.
Teenagers respond differently to addiction than adults. They are often dealing with the new emerging mental health problems that they are not equipt to deal with yet.
Addiction in teenagers can come from:
Substance abuse at home
Domestic abuse
Peer pressure
Undiagnosed mental illness
Academic failure and pressure
Troubled home life
Whatever the cause, there is support available in specialised treatment facilities across the UK. There are rehab centres available that treat specifically younger patients and provide them with a safe environment that keeps them around others of a similar age.
Unfortunately, some very young children experience addiction for various reasons, including being born with an addiction due to their pregnant mother using drugs or alcohol.
When the child is young, they are treated through a carefully done detox to clear the drugs or alcohol out of their system. In many cases, the children grow up perfectly healthy so long as the underlining issue is addressed.
Get Treatment Advice Now
Speak to an expert
To get in touch with an expert, call or message us using the contact details provided below. Alternatively, you can complete our online enquiry form, and we will get straight back to you.
How to Know if a Teenager is Addicted to Drugs
It can be difficult to be sure if a teenager is struggling with the effects of an addiction or if they are just acting like a normal moody teenager.
If you are their parent or guardian, you must be aware of the signs as you do know them best.
There are some warning signs that a teenager is struggling with drug addiction, and they are:
A decline in their behaviour- while rebellion is a normal part of being a teenager, a dramatic change can indicate something isn't right. This is especially true if they are getting into fights or skipping school.
Isolating themselves- Isolation, be it from family, friends, or even hobbies that brought them joy can indicate that they are instead focusing all their time and attention on their addiction.
Withdrawal symptoms- If you notice them experiencing withdrawal symptoms, they may have gone an extended period without drugs or alcohol.
Withdrawal symptoms can be definitive proof of a drug or alcohol addiction, and they can include:
Nausea
Vomiting
Headache
Shaking
Muscle spasms
Muscle cramps
Hot flashes
Cold flashes
Mood swings
Diarrhoea
Hallucinations
Delirium
Seizure
In many cases, they will just be behaving like a normal teenager, and the best thing you can do is open a safe and honest dialogue. The last thing you want to do is to isolate them further and make them feel as though they cant come to you for help should they need it.
We understand it can feel frustrating and that you do want what's best for them. But teenagers don't often see it that way, so you have to be careful to offer them help. Not judgement.
How Old Do you Need to be to Go to Private Rehab?
It is recommended that you be a minimum of 13 to go to rehab as at that age, you will be able to actually make use of the treatments available to you.
Rehab facilities specifically for teenagers tend to have the youngest being 13 and the oldest at 18, with constant supervision and support available.
At 13, they can take part in therapy so that they can learn how to overcome their addiction and to replace their substance abuse with healthier coping mechanisms.
When they are much younger, they won't fully be able to understand the therapy they are working through and would instead need the services of a specialised child therapist to help them deal with the reason behind their addiction, such as abuse.
Teenagers aged 13 to 18 are also among the most vulnerable group in the UK.
They can be easily affected by addiction and cause lifelong effects if action is not taken soon enough.
We know that it can feel frightening and that, in many cases, the teenager will not want to go to rehab. But that is why we offer intervention specialists that can help you approach the subject delicately.
With an intervention specialist, they can explain what will happen in rehab to the teenager and how it will help them. They will also help to explain the damage that is being done by drugs and alcohol and how it will impact them in the long term if they don't try to make a change now.
Can Social Service Take my Child Away if They Are an Addict?
Children will only be taken away by social services if there is a perceived serious risk to the child and there is no attempt at changing.
This means that, for example, if your child has developed a drug or alcohol addiction due to peer pressure from their friends and you get the treatment, then it is likely nothing will be done.
However, as with all things related to protecting a child, there is no simple universal answer.
As rehab centres are medical facilities, they are legally obligated to report any child abuse that may be relieved during the therapy sessions.
These reports will, of course, be investigated, and an appropriate decision will be made following this.
We can make no guarantees either way as it is such a complicated issue involving a child's safety.
Can You Get Addiction Treatment at Children's Hospitals?
You may be able to access some addiction treatments at a children's hospital in the UK.
However, in most cases, you will be referred to a private rehab facility that you can apply for funding through the NHS to attend if you need to.
Through a private rehab facility, they will have access to top-quality care and treatments that have proven successful when it comes to helping people overcome their addictions.
For more information or to speak to a member of our team to have any more of your questions answered, please give us a call at 0800 012 6088.
References
[1] private rehab facility - http://priv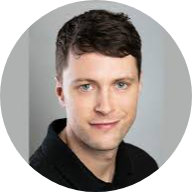 How We Help
Finding the right treatment for your addiction can be difficult this is why we have created a service which takes the stress away which can be a massive relief when dealing with an addiction.
Self Referrals
Suffering with an addiction and being alone can be a horrific scenario for many. Whether you have a drug or alcohol addiction, we're here to help.
Family Referrals
Do you have concerns that a loved one may be affected by substance misuse? Have you spotted any signs and symptoms of a drug and alcohol…
Friend Referrals
Are you worried that a friend's alcohol or drug consumption has become out of control? For many individuals, substance abuse starts unintentionally…