Further Information
Alcohol Addiction Treatment
Suffering from any degree of habit or alcohol addiction can be very difficult to live with.
Alcoholism or substance abuse will affect individuals differently, at varying stages of addiction. However, the common consensus is that alcohol addiction will lead to many dangers, physically and mentally, targeting the whole being.
For the majority of those suffering from alcohol addiction, the only way out is through a comprehensive treatment programme.
Overcoming a dependence on alcohol is challenging, down to the psychological associations and ingrained routines. In order to break this vicious circle of deterioration and habit, aiming for alcohol addiction recovery will, at some point, be perceived as desirable.
Common causations of an alcohol addiction
Drinking problems and habits have progressed over the years. With greater causations and pressures through life, relying upon alcohol is now very common. However, alcohol addiction is very complex and can be down to a number of different underlying causations; requiring a mixture of treatment options. Yet, to ensure that treatment options are recommended effectively, understanding personal causation for alcohol addiction is a must.
Common causations of an alcohol addiction fall within both nature and nurture factors. From genetics, where addictive behaviours run in the family, to environmental pressures, life stresses and mental health conditions, there are a number of driving forces that can influence the degree of addiction.
For some individuals, substance abuse can be experienced, where drinking habits start to show themselves. With control, this habit can slowly subsidise. Without control or an understanding of the associated dangers of drinking excessive alcohol, physical and psychological dependence on alcohol can advance; exactly where concerns are placed.
If you're struggling to reduce your alcohol consumption, experience mental health conditions, go through excessive alcohol withdrawal symptoms in between consumption or find that you rely on alcohol to cope through everyday life, considering professional support should be prioritised.
The signs of alcohol addiction and the ongoing symptoms of alcoholism can be different for all. The underlying causations will always be different. Yet, if alcohol is negatively impacting your life, no matter its form, here at Addiction Advocates, we can support you through realistic treatment referrals.
The dangers of an alcohol addiction
Without acknowledging an alcohol addiction, by denying any form of professional support or addiction treatment, ongoing consumption can become very dangerous. Through the first stages of alcohol abuse, standalone physical side effects are very common. Many individuals can surpass these side effects, blocked out by excessive drinking.
However, once abuse develops into alcohol addiction, psychological impacts and connections are very likely, progressing side effects. Here it is very likely that a dual diagnosis will develop, influencing mental health problems. Additional health problems commonly advance in unison, paired with the deterioration of life.
Yet, the greatest concern is the lasting damage an alcohol addiction can have on the brain and cognitive functioning. From changing mood and affecting memory capacity to influencing changes to personalities and choices, long-lasting brain impairment is likely, if long-term alcohol abuse is experienced.
In some cases, alcohol addiction can lead to mental health conditions, including personality disorders, along with further substance abuse and brain disease.
With this in mind, to avoid financial problems, long-lasting health deterioration and a life controlled by alcohol consumption, considering all available treatment options is encouraged. Although your reality may currently deviate from the life of an alcohol addict, without intervention, you'll soon experience the downfalls of alcoholism.
Combatting your addiction with treatment
If you're keen to reach alcohol addiction recovery, combatting your behavioural habit with effective treatment is realistic. However, it is important that you're committed to the steps of recovery, along with displaying an open mind when considering alcohol rehab.
Without embracing professional support, complete addiction recovery is very unlikely. As an addiction falls within a brain illness, where heavy psychological effects are common, completing treatment that advances beyond a standalone detox are very important. Understanding the underlying causation of alcohol abuse, along with completing appropriate treatment options is a must; only available through alcohol rehab.
To work through alcohol withdrawal successfully, a mixture of treatment options will be recommended. Please be aware that these treatment options will vary through our referral services, depending on your personal needs and the severity of your alcohol addiction. From a comprehensive alcohol detox programme, support groups and alcoholics anonymous sessions, to cognitive behavioural therapy and counselling with your family members, the overarching aim will be to help you stop drinking.
Your thoughts, associations and behaviours, linked to alcohol consumption will be worked through, helping you cope without substance abuse. Both your body and mind will withdraw from alcohol while learning to cope with any future relapses.
Through an alcohol rehab and a personal treatment plan, combatting your alcohol addiction can be possible. With our referral services, we can ensure an invaluable alcohol rehab experience is completed.
Our treatment referral services here at Addiction Advocates
Here at Addiction Advocates, we are referral specialists, helping individuals in need find the most suitable treatment options out there. We understand what it takes to help individuals like you, stop drinking, with longevity in mind.
By understanding your alcohol addiction greater, along with the underlying causation influencing consumption, we can offer realistic recommendations when considering alcohol rehab. We will work with you to ensure that suitability is met, helping to improve your experience through treatment.
By acknowledging your alcohol addiction and the underlying causation, you'll have the opportunity to change your life through alcohol addiction recovery. With our treatment referral services, and your determination to recover, you'll soon have the tools to maintain an alcohol-free reality. Get in touch today for more information on our alcohol addiction treatment services.
Frequently Asked Questions
What is an alcohol addiction?
An alcohol addiction or alcoholism is a disease whereby sufferers of the disease can have a severe desire to drink to the point where they cant stop. Alcoholism can affect people of all walks of life and there are multiple reasons for why someone might develop alcoholism including genetics, psychology, behavioural, socioeconomics.
What are the symptoms of an alcohol addiction?
Key symptoms of an alcohol addiction are when the consumption of alcohol begins to affect your personal life, professional life or health. If the consumption of alcohol is being placed ahead any of these then it may be a sign that you are struggling with an alcohol addiction. You may not be able to think about anything else other than a drink and when you do drink, end up drinking more than you plan to. These are common symptoms of someone with an alcohol problem. You may also be suffering from physical withdrawal symptoms such as perspiration, feeling sick, rapid heart rate and more when you haven't had a drink in a while.
What treatment options are there for someone struggling with alcoholism?
There are multiple types of treatment options be it through medication, counselling or a rehabilitation programme. Medications that you may be prescribed include Acamprosate, Disulfiram, Naltrexone and Nalmefene. Counselling is also another great treatment option that accompanied with medication can get you on to the road to recovery. Therapy like this occurs in many different formats such as 1 to 1 with a therapist or group therapy with others. You also have the option of Rehab which can combine all of these together along with a medically assisted detox.
I came to you desperate, feeling so depressed and anxious. I left feeling hopeful and grateful and excited about life. I can't believe the change in just 28 days.
Get Help Now: 0800 123 4567
Get Help Now
Latest News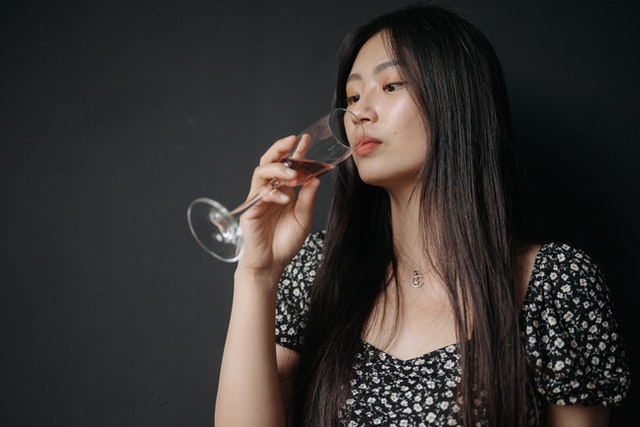 Alcoholism is one of the most harmful and impactful addiction diagnoses here in the UK. It's driven by the consumption and support
What We Offer
Free Telephone Assessment
This is done to assess what sort of help is needed so we can recommend an addiction treatment service that can provide the best help possible.
All calls are strictly confidential and are carried out by a trained healthcare professional.
No obligation recommendations are made after a full assessment of yourself or loved ones situation is fully made.
Recommendations include specialist addiction treatment programmes in CQC regulated facilities based throughout the UK.
If you are unable to afford private treatment then public healthcare and charities would also be recommended to you.
How We Can Support You
We have a large number of helpful services available to help give you the best possible support when it comes to dealing with addiction.
Just some of the services we can offer includes:
Free confidential telephone assessment
Recommending CQC regulated residential addiction treatment providers
Arranging for an intervention, if needed
Insights into how different therapies and evidence based treatments work
How detoxification works and what is the most safest option
What type of rehab and detox programmes would be best suited for yourself or loved one
Recommendations of the best providers in your area
Why Choose Us?
We can help take the stress out of finding an addiction treatment provider by recommending only the best options available that fully suits your criteria.
The help and advice we can provide includes making sure that your journey towards recovery is one that can definitely be achieved.
Taking the step towards recovery can be incredibly tough but we are here to put your concerns at ease by giving you insights into the safety of undertaking residential addiction treatment and how it can put you on the path towards long lasting recovery from addiction.
Our team of advisors have extensive experience and knowledge about the subject of addiction and the treatment provided so if you have any questions then they will be more than happy to help.
Get started today by calling our friendly team today on 0800 012 6088.
How We Help
Finding the right treatment for your addiction can be difficult this is why we have created a service which takes the stress away which can be a massive relief when dealing with an addiction.
Self Referrals
Suffering with an addiction and being alone can be a horrific scenario for many. Whether you have a drug or alcohol addiction, we're here to help. Help Yourself
Family Referrals
Do you have concerns that a loved one may be affected by substance misuse? Have you spotted any signs and symptoms of a drug and alcohol… Help a Relative
Friend Referrals
Are you worried that a friend's alcohol or drug consumption has become out of control? For many individuals, substance abuse starts unintentionally… Help a Friend