Shopping Addiction Treatment & Rehab
Updated on 28/10/2022
Medically reviewed by
Dr Alexander Lapa (Psychiatrist)
Are you addicted to shopping? While such a question may seem staggering to some individuals, down to the everyday norm that shopping is an action and necessity, some encounter compulsive, uncontrollable shopping habits.
To be addicted to shopping means that purchasing items is indefinite, even when they are unnecessary, consequential, and incur emotional and financial issues.
While implications are widespread, down to the strength that behavioural addictions usually carry, withdrawing from online shopping or tangible purchases can be extremely tough.
As addiction is a brain condition, which ingrains itself to the point that physical and psychological damages are expected, professional intervention is required.
If you're living with extreme debt due to obsessive shopping, if you're hiding your shopping habits from loved ones, or if you're suffering down to your behaviours, shopping addiction treatment & rehab will be a required step.
Physical and psychological treatment & rehab programmes will be recommended from physical detox from shopping activity, and exposure to understanding the importance and driving force of your shopping habits, physical and psychological treatment & rehab programmes will be recommended. Source such support for quite a misunderstood and niche addiction here at Addiction Advocates.
If you're asking yourself, 'am I addicted to shopping?', it's time to consider a professional evaluation, recommendations, and rehabilitation.
Get Treatment Advice Now
Speak to an expert
To get in touch with an expert, call or message us using the contact details provided below. Alternatively, you can complete our online enquiry form, and we will get straight back to you.
Is shopping addiction real?
While such behavioural habits may be viewed as less serious, damaging, and invasive when compared with common addictions, shopping addiction is real. It's where shoppers behave compulsively and obsessively, with little control, through the means of online or tangible shopping encounters.
Caused by a range of stimuli, behavioural addictions can result from genetics, environments, social pressures, and positive reinforcements. Yet mostly found through shopping addictions is the influence of emotional fulfilment that such action offers.
Developing a routine, a cycle and a rollercoaster of expected emotions are common through a shopping addiction.
Shopping is the means that provides pleasure and blocks out emotional spirals. Yet through bulk buying, wiping out credit cards and dipping into savings, such actions can soon turn into financial consequences, once again triggering emotional responses.
To onlookers, experiencing a shopping addiction may seem unlikely. Yet, like other addictions and their development phase, shopping will be used as a coping strategy, favouring the personal reinforcement it offers and fulfilling cravings and needs.
However, through ongoing enablement, shopping addiction treatment & rehab will soon be required, down to how rapid, excessive, and obsessive the shopping routine can become.
Shopping is so accessible that addictions can be fulfilled with a click of a button. If you're struggling to control your exposure to such outlets, shopping addiction treatment and rehab services will be beneficial to curb, change and grow from such outlets.
Signs and symptoms of shopping addiction
Splurging now and again may feel wrong. Yet if it's justifiable and doesn't incur lasting impacts on your emotions, mental health and finances, such actions will be manageable.
Yet if you're experiencing the below symptoms, a shopping addiction, standing as a behavioural problem, may be present, causing you to act irrationally towards unnecessary purchases.
Signs and symptoms of shopping addiction include:
Consistently purchasing unnecessary items
Shopping with the knowledge of impending consequences
The inability to stop purchasing
Hiding shopping habits or debt
Experiencing financial implications down to excessive shopping
Requesting credit or sources of income to purchase items
Impulsive shopping, without any justification
Seeing shopping as a coping strategy
Serious implications of shopping, such as legal or financial issues
Mental health implications, down to compulsive behaviours
Lacking funds for important areas/responsibilities in life, for example, rent, mortgage or food, over materialistic or irrational purchases.
Shopping addiction signs and symptoms are very different from other behavioural addictions as it's a niche, direct action. You'll either understand whether you shop with intent and justification or whether your impulsive purchases are affordable and sustainable.
If your shopping habits are out of control, are extremely illogical and are impacting your livelihood, considering shopping addiction treatment & rehab will be wise at this point.
Shopping addiction treatment & rehab
As shopping addiction can become extremely serious, professional support is an encouraging step to accept. Shopping addiction treatment & rehab should more than suffice, offering interventive steps to understand addiction, taper back exposure, manage triggers, and develop new outlets of pleasure and coping.
Our support services at Addiction Advocates can help you find a rehabilitation centre offering suitable behavioural addiction treatments effective within compulsive shopping habits.
How to stop a behavioural addiction through treatment
A behavioural addiction will need to be worked through by completing treatment. Treatment will act as a detox, regulator, and management tool to help reduce and stop shopping habits.
Therapy will be the most effective form of treatment, such as cognitive behavioural therapy and dialectical behavioural therapy. Each will work to understand the compulsion behind shopping habits, with the aim to adapt emotional regulators, along with how to control the urge of such compulsion.
While it will take time to work through programmes of therapy, each step will help to increase awareness, education, management, and relapse prevention efforts of shopping addiction recovery.
In tandem with therapy, prescription medications may be recommended. However, this will depend on whether any secondary emotions contribute to or aggravate a shopping addiction.
Pre-existing mental health issues or secondary forms are found to be attached to compulsive shopping, requiring dual diagnosis treatment.
Therefore, shopping addiction treatment will be personal, suitable, and safe to work through the underlying causation of and ongoing fuel of obsessive, reinforced behaviours.
Completing comprehensive rehab
Alongside independent treatment, a comprehensive rehab programme will need to be completed to recover from shopping addiction's physical and psychical depths. While such actions are controlled in the brain, they will display through physical behaviours and choices, controlling shopping habits and routines.
Rehab will help treat addiction holistically while combining necessary steps of recovery to deter future episodes of habitual shopping.
Shopping addiction treatment & rehab will be necessary for the event of obsessive behaviours surrounding purchases. No matter what you're purchasing, support will be required if it's negatively impacting your life.
While very niche and misunderstood, to be addicted to shopping is real and encountered by many individuals, especially through online means. If you're struggling, see how our support can help you access quality shopping addiction treatment & rehab.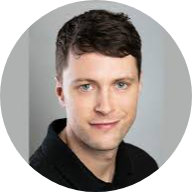 What do our previous clients think?
Really enjoyed my time at Asana lodge. Staff are great and most have previous experience of the afflictions that affect all the clients, so they can relate to the situation you are in. I feel ready now to tackle the outside world with all the skills I have learnt.
Thank you to all the staff at asana lodge from management to the cleaners, everyone made me feel so welcome and really went above and beyond to help me in my recovery. highly recommend anyone seeking help with addiction depression and anxiety to go to asana lodge and heal your mind body and soul.
Everyone at Cassiobury court have been very supportive with my recovery and I have learnt a lot over the past 14 days. I am taking away some good tools to help me with my addiction. I look forward to seeing the piers at the aftercare service.
I came to you desperate, feeling so depressed and anxious. I left feeling hopeful and grateful and excited about life. I can't believe the change in just 28 days.
Latest News
How does Narcotics Anonymous work? It's our team question we receive frequently from those looking for additional support. In this article,
How We Help
Finding the right treatment for your addiction can be difficult this is why we have created a service which takes the stress away which can be a massive relief when dealing with an addiction.
Self Referrals
Suffering with an addiction and being alone can be a horrific scenario for many. Whether you have a drug or alcohol addiction, we're here to help.
Family Referrals
Do you have concerns that a loved one may be affected by substance misuse? Have you spotted any signs and symptoms of a drug and alcohol…
Friend Referrals
Are you worried that a friend's alcohol or drug consumption has become out of control? For many individuals, substance abuse starts unintentionally…