Sex and Love Addiction Treatment & Rehab
Updated on 15/12/2022
Medically reviewed by
Dr Alexander Lapa (Psychiatrist)
Sex and love are both part and parcel of consensual adult relationships. To encounter and feel both emotional and physical connections are normal, are longed for and are valuable assets of strong bonds.
However, where pressures, consequences and relationship breakdowns occur, linked to sex and love, concerns of deeper fixations, needs and vulnerabilities are identified, with a potential result of a sex and love addiction.
Diagnosed through changes in behaviours and the impacts of such changes, rather than quantifiable evidence, sex and love addictions are usually caused and influenced by histories of trauma, abandonment, sexual abuse, and detachment issues.
While some can also transpire through mental health weaknesses, many are predisposed through old sensitive wounds, linked to relationship stressors and/or emotional harm, resulting in obsessive, compulsive and routine desires of sex and love.
While direct signs of such behavioural addiction are usually seen as primarily damaging to relationships, there are risks of triggering mental health issues, social concerns, further attachment issues and deeper fixations, all requiring support. Instead, sourcing immediate help for sex and love addiction will be encouraged to heal mentally and strengthen relationships.
Both sex and love addiction behaviours can be difficult to manage and embrace through relationships. At Addiction Advocates, we can help you find sex and love addiction treatment & rehab services to work through any behavioural problems you may have. —source support to lead healthy and positive relations on physical and psychological scales.
Get Treatment Advice Now
Speak to an expert
To get in touch with an expert, call or message us using the contact details provided below. Alternatively, you can complete our online enquiry form, and we will get straight back to you.
The realism of sex and love addiction
Many individuals will question the credibility of a sex and love addiction as a medical diagnosis. This is down to the fact that the majority of addictions are linked to negative, toxic stimuli. Of course, both sex and love are normal emotions and physical activities to experience, making them a positive stimulus.
However, once fixation is placed on any form of stimulus, negativity can stem, as routine, obsessive and compulsive behaviours can be pinned to such feelings/activities. This is the case when considering the realism of sex and love addiction. They are, of course, longed-for feelings, yet from an obsessive standpoint, they can damage relationships, increase pressure, and reduce connectivity.
Behavioural addictions, such as those surrounding the pressure of sex and love, are usually caused by opposite experiences. By this, we mean that craving sex and love as routine behaviour can result from experiencing a lack of love, attachment, and care.
Common causations of sex and love addiction diagnoses are linked to abandonment issues, trauma surrounding close relationships, sexual abuse, domestic abuse, and detachment issues. Where control was once low, there will be an intensity to control and ensure that sex and love are a constant, to an unhealthy level, driving an addiction.
A sex and love addiction can be tough to live with, especially for a relationship. Such emotional responses can also increase the risk of mental health issues, the abuse of toxic coping strategies and worries around irrational behaviours, highlighting the need for sex and love addiction treatment & rehab programmes.
Signs of sex and love addiction
Both sex and love addictions can be differentiated through individual behaviours. However, they do usually combine, down to their close connection through relationships.
Sex addiction behaviours include:
Excessive masturbation
A fixation on pornographic content
Participating in highly consistent sexual activity
Holding down multiple sexual partners
Considering prostitution
Pressurising the prospect of sex
Thinking about sex all the time
Love addiction behaviours include:
Relying on others for feelings of security and happiness
Remaining within an abusive relationship to feel loved
Feeling the need to always be in a relationship
Degrees of paranoia over relationships
Clingy behaviour in relationships
The constant need for reassurance and affection
Placing relationships above other areas of life
Combined, it's easy to see how a sex and love addiction can engulf, damage relationships, and develop a false sense of reality. Attachment issues run through both behaviours, where a physical or psychological connection is required to feel fulfilled.
If you're encountering such symptoms, where they are ruling your relationships, deterring your quality of life, and potentially resulting in mental health symptoms, sex and love addiction treatment & rehab will be highly beneficial.
Finding help for behavioural addictions
It may feel strange to find help and open up about your relationships. However, if you are struggling, such help can be extremely beneficial to strengthen your current relationships and showcase the realism of both sex and love.
You may have unrealistic ideologies of each or feel a fixation down to old emotional and traumatic wounds. Psychological support will help you overcome your past experiences and benefit your future relationships surrounding sex and love.
While we appreciate that opening up about sex and love may feel uncomfortable at Addiction Advocates, we are professionals here to help you find suitable treatment and rehab programmes. Our services are confidential and extremely helpful throughout such difficulties.
Securing sex and love addiction treatment & rehab here at Addiction Advocates
The causation of your addiction and the symptoms you're encountering will define the type of sex and love addiction treatment & rehab programme you require.
However, psychological support will be key because the majority are caused by psychological distress and trauma, which is then attached to current ideas of sex and love.
Therapy will be available to help you work through your emotional wounds, such as cognitive behavioural therapy and relationship therapy. You can look to work through your symptoms alone with a team of dedicated professionals, or you can also look to rebuild your relationship with your partner's participation.
You'll also benefit from support groups, such as sex and love addicts anonymous, to gain perspective, take responsibility, and work on your relationship development skills. Combined, you can change your outlook on sex and love to reach healthy, sustainable, and mutual commitments.
At Addiction Advocates, we can place you in the right direction to secure sex and love addiction treatment & rehab services to alleviate your current struggles. Reach out to not only overcome your old wounds but also to strengthen your future relations.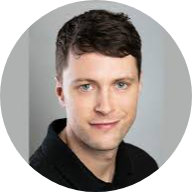 Latest News
How does Narcotics Anonymous work? It's our team question we receive frequently from those looking for additional support. In this article,
How We Help
Finding the right treatment for your addiction can be difficult this is why we have created a service which takes the stress away which can be a massive relief when dealing with an addiction.
Self Referrals
Suffering with an addiction and being alone can be a horrific scenario for many. Whether you have a drug or alcohol addiction, we're here to help.
Family Referrals
Do you have concerns that a loved one may be affected by substance misuse? Have you spotted any signs and symptoms of a drug and alcohol…
Friend Referrals
Are you worried that a friend's alcohol or drug consumption has become out of control? For many individuals, substance abuse starts unintentionally…