Gambling Addiction Help
Updated on 01/02/2023
Medically reviewed by
Dr Alexander Lapa (Psychiatrist)
When thinking about gambling in today's digital era, many individuals can gamble for fun, knowing exactly when to checkout. However, for compulsive gamblers, controlling this behaviour is very difficult.
Developing a gambling addiction is now even more likely with greater online accessibility. From horse racing and online poker games to betting apps and virtual slot machines, there's an opportunity for a gambling disorder to progress. All it takes is exposure and underlying causation to develop a dependence, where gambling addiction help will be required.
The concerning factor is that many gambling addictions are caused by underlying stresses, mental health conditions or alternative behaviour habits. Gambling is ultimately used as a coping mechanism. Yet, in tandem, this reckless behaviour, driven by gambling, can result in a dual diagnosis, fuelling the initial causation greater.
With this in mind, if you're struggling to control your betting activity, will gamble large sums of money no matter the risk, or believe that your gambling behaviour may influence different addictions, now is the time to source support. With our help here at Addiction Advocates, we can offer gambling addiction help by referring you to effective treatment plans; available for a standalone addiction or dual diagnosis.
Get Treatment Advice Now
Speak to an expert
To get in touch with an expert, call or message us using the contact details provided below. Alternatively, you can complete our online enquiry form, and we will get straight back to you.
What is a gambling addiction?
Gambling addiction is very similar to alternative dependencies, with a high comparison to drug addictions. Offering similar effects in the brain, many compulsive gamblers will initially use betting as an escape. It will be completed innocently, for a bit of fun. Yet, this harmless behaviour can soon turn into a coping mechanism, clouding further issues.
For those living with a gambling addiction, gambling will be their primary focus. Winning that next bet is what motivates them. They will crave gambling activity, day in day out, down to the buzz it provides, commonly categorised similarly to substance abuse. Yet, part and parcel of gambling, those buzzes soon result in losses, known to drive a gambling disorder further.
Although many individuals believe that gambling is a choice, like alternative addictions, it is a mental health condition built up over time.
The environment can cause it, genetics, internal cognitive deterioration, stress, the list goes on. With this in mind, an individual with dependence will likely resemble a completely different person, making reckless decisions and behaving out of character.
As a gambling addiction can affect anyone, there's cause for concern, especially as gambling sites and betting shops continue to grow. With more significant pressures in life to achieve those wins, more and more individuals are relying upon gambling, increasing the demand for gambling addiction help.
If you can spot the signs and symptoms of an addiction, it's time to seek gambling addiction help. This is very important, as compulsive gambling can cause financial and legal problems, mental health issues, further addictive behaviours and broken relationships, turning a gamblers life upside down.
Signs and symptoms that gambling addiction help is required
Understanding the severity of gambling addiction can be challenging, especially if chronic psychological impacts have been experienced. Yet, it is essential to understand the signs and symptoms that gambling addiction help is required.
Do you struggle to stop gambling?
Do you have numerous gambling accounts across different betting apps or events?
Will you bet large sums of money, even if it is high risk?
Do you bet when you feel low?
Have you lost significant money yet continued to gamble?
Does gambling take priority in your life?
Are you keeping your gambling activity away from loved ones?
Have family members or friends commented on your compulsive gambling?
Are you using gambling as a coping mechanism?
Are you experiencing associated mental health issues?
If you've answered yes to the above questions, gambling addiction help will likely be necessary. If gambling controls your existence or damages any area of your life, support and treatment are vital; something we can help with here at Addiction Advocates.
Gambling and mental health issues
If you're experiencing the negative side of gambling, it is also essential to consider your mental health. This must be acknowledged if gambling was initially used as a coping mechanism to work through depression or anxiety. Likewise, if mental health issues have matured since your gambling has become excessive, this is very important to notice.
The vast majority of gambling addictions are controlled in the mind. With this in mind, the additive characteristics can significantly change an individual's persona, decisions, outlooks and emotions, requiring help for a dual diagnosis.
Acknowledging that a dual diagnosis is present should be prioritised as both can fuel one another. Likewise, a gambling addiction without help can lead to other habits, such as substance abuse, posing significant risks for mental health states. By avoiding gambling addiction help, your life could overturn in many ways, for the worst.
Treating compulsive gambling
Treating a gambling addiction is very important. Without psychological intervention, those habits or negative thoughts will continue to trigger gambling cravings or activities. With this in mind, through gambling addiction help, treatments such as cognitive behavioural therapy, support groups and talking therapies will be encouraged.
This approach to treating compulsive gambling will uncover and work through the initial causation while transforming outlooks on the aim of gambling.
For those living with a dual diagnosis, additional help may be required. However, this will depend on the secondary condition, sometimes requiring medication, detox programmes or other behavioural therapies.
To understand the initial causation of excessive gambling, along with changing those behaviours and coping mechanisms, gambling addiction help is a must. Reach out to our team today to receive personal referrals for effective treatment services.
Gambling Addiction FAQ's
Common signs of a gambling addiction

Most gambling addictions are caused by an underlying issue such as relationship worries, work stress or financial woes. Common signs to look out for when a gambling addiction is present are

A feeling of restlessness and/or boredom
Lying to friends and family about certain things
Becoming secretive especially when money is involved
Numb & unpleasant feelings
Insomnia
If you feel you may be have a gambling problem, it is important you seek professional help before things start to spiral out of control. Contact our friendly team today
Are some forms of gambling more addictive than others?
All gambling methods can quickly lead to an addiction, however there are some forms of gambling that seem to speed up the process of addiction. Slot machine gambling have been seen to speed up the process of someone becoming addicted.
What is problem gambling?
The term problem gambling is used to describe when gambling activity starts to impact and disrupt your daily life or live of your close friends and family. When problem gambling occurs, individuals will find they are needing to bet more and more money to feel the thrill.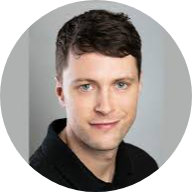 What do our previous clients think?
Really enjoyed my time at Asana lodge. Staff are great and most have previous experience of the afflictions that affect all the clients, so they can relate to the situation you are in. I feel ready now to tackle the outside world with all the skills I have learnt.
Thank you to all the staff at asana lodge from management to the cleaners, everyone made me feel so welcome and really went above and beyond to help me in my recovery. highly recommend anyone seeking help with addiction depression and anxiety to go to asana lodge and heal your mind body and soul.
Everyone at Cassiobury court have been very supportive with my recovery and I have learnt a lot over the past 14 days. I am taking away some good tools to help me with my addiction. I look forward to seeing the piers at the aftercare service.
I came to you desperate, feeling so depressed and anxious. I left feeling hopeful and grateful and excited about life. I can't believe the change in just 28 days.
Latest News
How does Narcotics Anonymous work? It's our team question we receive frequently from those looking for additional support. In this article,
How We Help
Finding the right treatment for your addiction can be difficult this is why we have created a service which takes the stress away which can be a massive relief when dealing with an addiction.
Self Referrals
Suffering with an addiction and being alone can be a horrific scenario for many. Whether you have a drug or alcohol addiction, we're here to help.
Family Referrals
Do you have concerns that a loved one may be affected by substance misuse? Have you spotted any signs and symptoms of a drug and alcohol…
Friend Referrals
Are you worried that a friend's alcohol or drug consumption has become out of control? For many individuals, substance abuse starts unintentionally…