Behavioural Addiction Rehab
Updated on 01/02/2023
Medically reviewed by
Dr Alexander Lapa (Psychiatrist)
The diagnosis of addiction is highly linked to the presence of toxic, addictive substances, such as drugs and alcohol. Of course, experiences of such addictions are common, resulting in many preconceived ideas.
Yet an addiction can develop without physically consuming substances; rather, it is heightened by the presence of positive reinforcements.
Known as behavioural addictions, here's where individuals become addicted to experiences, feelings, activities, and tangible objects, down to the positivity they feed within the internal reward system.
Emotional responses are attached to such stimuli, strengthening psychological reinforcers and enhancing the risks of addiction.
There are many behavioural addiction types, from shopping addiction and social media addiction to sex addiction and plastic surgery addiction, and all offer rewarding experiences in one way or another.
Whether pleasure, excitement, fulfilment, increased self-esteem, competitiveness, or further feelings within the self-actualisation hierarchy are encountered, the feelings are longed for consistently, tied to the motivator itself.
While behavioural addictions vary, they have many similarities, require professional intervention, and benefit from psychological addiction treatment.
If you're struggling, please be reassured that you are understood here at Addiction Advocates; we openly offer guidance through behavioural addiction recovery.
Get Treatment Advice Now
Speak to an expert
To get in touch with an expert, call or message us using the contact details provided below. Alternatively, you can complete our online enquiry form, and we will get straight back to you.
What is a Behavioural Addiction?
Behavioural addiction is a compulsive, routine reaction to a positive stimulus; such stimulus can be an object, an experience, a memory, an emotion, or an activity.
Influencing stimuli entice and fulfil the internal rewards system, offering positive feelings which reinforce the need for consistent exposure.
Unlike addiction, which is driven by physical consumption, behavioural addictions are motivated by psychological consumption. Individuals with such addictions will feel the need to be exposed to positively viewed stimulants to feel ideologies of emotions.
For example, exercise increases motivation and happy chemicals and elevates mood. This is common knowledge, yet experiences of it also deliver such reliability. As exposure to those feelings is encountered, exercise levels will be increased to encounter them again and again.
It's clear how addictive activities and experiences can be when paired with uplifting emotions, especially for those with pre-existing vulnerabilities influencing an exercise addiction.
The realism of behavioural addictions can be extremely challenging to live through, as behaviours, personalities, attitudes, and outlooks become consumed by influential stimuli.
Life becomes engulfed by the source itself, turning a once hobby or irregular experience into a routine-like habit, recognised as behavioural addictions. Some individuals can be at greater risk of fixating on experiences or activities, defined as behavioural addictions.
Those who have encountered trauma, self-esteem issues, unrealistic ideas of reality, unhealthy lifestyles, thrive off false senses of security, and encounter mental health issues are all vulnerable.
Types of Behavioural Addictions
There are many different types of behavioural addictions, as any given stimuli can be addictive where emotional responses are provided in turn of exposure.
However, common behavioural addictions can be serious, life-limiting conditions if allowed to continue.
Internet Addiction: Feeling fixated on online connectivity, to virtual personas, comparing the lives of others, to scrolling through online content, and to the 24/7 outlet of activity.
Internet addiction can result in obsessive behaviours, along with mental health vulnerabilities.
Shopping Addiction: A shopping addiction can be detrimental to the quality of life, where financial and legal implications are common.
Impulsive shopping is common, even when consequences are present.
Sex Addiction: A sex addiction usually results from a lack of connectivity, trauma, detachment, and abandonment.
It's one of many misunderstood behavioural addictions, which can be highly damaging to relationships, personal self-esteem, and mental health.
Plastic Surgery Addiction: Being addicted to adapting personal image is very unhealthy, controlled by the obsessive behavioural addiction of plastic surgery fixation.
The fulfilment that such changes can make can trigger excessive emotional responses, driving ongoing surgery.
Gambling Addiction: Gambling is a dangerous activity, down to the spiralling emotions it causes. Through positive exposure, a behavioural addiction can soon develop, to again experience the highs, even amidst the lows.
There are further behavioural addictions to consider, which can also be very damaging.
Support will be encouraged if you encounter changes to your behaviour influenced by previous positive reinforcements.
Warning Signs of Habitual Behaviours
Each behavioural addiction will carry its own warning signs. However, some commonalities across the board should be taken seriously, indicating the development of habitual behaviour.
A rapid change in behaviours
Frantic mood changes
Relief through exposure to objects, experiences, activities, or emotions
Feelings of chasing positive feelings or reinforcers
Using addictive stimuli as coping strategies
Leading unhealthy, obsessive routines
Requiring exposure to addictive stimuli to lead an everyday life
The negative side effects of such actions aren't fulfilled
Ultimately, a change in behaviour and response to stimuli indicates behavioural addictions. You may personally struggle to notice such changes yourself. If you do or encounter the concerns of others, considering behavioural addiction treatment will be recommended.
Treating Behavioural Addictions
Treating behavioural addictions will be approached with sensitivity, compassion, and personalisation. Each addiction type is different, as is each client; assessments will be required to understand the depth and motivators behind behavioural addictions.
The treatment aims to detox clients from exposure to influential stimuli while also changing outlooks on the consumption of such stimuli.
Cognitive behavioural therapy, dialectical behavioural therapy, stress management, support groups, exposure therapy, motivational therapy, educational sessions, lifestyle management, mindfulness and dual diagnosis treatment are prevalent when treating behavioural addictions.
Exact forms and degrees will all depend on the nature of addiction, including the behaviours and emotions linked to stimuli.
Managing Behavioural Addictions
Rehab itself will help to educate and treat clients through behavioural addictions. However, as emotional responses drive addictions, management must be in place, as emotions can resurface.
Relapse prevention planning, lifestyle management, and ongoing therapy will help manage potential triggers of behavioural responses and curb relapse risks.
Confidential support and treatment are available to guide clients through behavioural addiction recovery depending on personal needs and addiction types.
Behavioural addictions are different to stereotypical views of addiction. They are uncontrollable, materialise from our human responses, and develop into vulnerabilities.
Greater awareness of their materialisation is required to understand how damaging ongoing behaviour changes can be.
Contact our team, at Addiction Advocates to help you through behavioural addiction treatment.
References
[1] addicted to experiences, feelings, activities, and tangible objects - https://www.ncbi.nlm.nih.gov/pmc/articles/PMC3354400/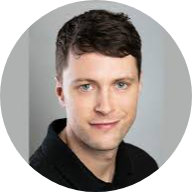 What do our previous clients think?
Really enjoyed my time at Asana lodge. Staff are great and most have previous experience of the afflictions that affect all the clients, so they can relate to the situation you are in. I feel ready now to tackle the outside world with all the skills I have learnt.
Thank you to all the staff at asana lodge from management to the cleaners, everyone made me feel so welcome and really went above and beyond to help me in my recovery. highly recommend anyone seeking help with addiction depression and anxiety to go to asana lodge and heal your mind body and soul.
Everyone at Cassiobury court have been very supportive with my recovery and I have learnt a lot over the past 14 days. I am taking away some good tools to help me with my addiction. I look forward to seeing the piers at the aftercare service.
I came to you desperate, feeling so depressed and anxious. I left feeling hopeful and grateful and excited about life. I can't believe the change in just 28 days.
Latest News
How does Narcotics Anonymous work? It's our team question we receive frequently from those looking for additional support. In this article,
How We Help
Finding the right treatment for your addiction can be difficult this is why we have created a service which takes the stress away which can be a massive relief when dealing with an addiction.
Self Referrals
Suffering with an addiction and being alone can be a horrific scenario for many. Whether you have a drug or alcohol addiction, we're here to help.
Family Referrals
Do you have concerns that a loved one may be affected by substance misuse? Have you spotted any signs and symptoms of a drug and alcohol…
Friend Referrals
Are you worried that a friend's alcohol or drug consumption has become out of control? For many individuals, substance abuse starts unintentionally…