How Long Do Rehab Programmes Last?
Updated on 10/08/2023
Medically reviewed by
Dr Alexander Lapa (Psychiatrist)
Rehab is a short-term sacrifice that positions those with behavioural and addictive behaviours on the right track towards long-term recovery.
One of the most asked questions asked to our admissions team at Addiction Advocates is 'how long do rehab programmes last?'. For some, this will be a standard enquiry to secure and dedicate enough time to rehab treatment.
For others, the length of rehab programmes may be a concern due to the commitment that rehab programmes require, especially if long term treatments are needed to achieve recovery.
To prepare for rehab, you are encouraged to ask questions around the duration of treatment and the therapies and treatments provided themselves. This is helpful to form expectations about rehab and take away any concerns about the experience.
We're here to answer and address your queries about the length of rehab, while also providing useful guidance surrounding rehab as a comprehensive experience.
Here are all things about time it takes to complete the rehab process and the benefits of residential rehab programmes as a step towards long-term recovery. Keep reading for insight into how long rehab programmes last.
Get Treatment Advice Now
Speak to an expert
To get in touch with an expert, call or message us using the contact details provided below. Alternatively, you can complete our online enquiry form, and we will get straight back to you.
How Long Does Rehab Take?
To answer the commonly asked question of 'how long do rehab programmes last?', it is important to note that rehab duration and addiction recovery timescales vary from person to person.
Typical rehab programmes take 28 days, meaning that rehab programmes themselves commonly span for a month. This is the typical timeframe for residential rehab to treat drug and alcohol addiction effectively.
Rehab is suitable for addictions of all degrees. Meaning that mild forms of rehab may be accessible, carrying a shorter duration.
The duration of rehab as a comprehensive process may therefore be longer for individuals with highly complex behavioural habits.
The most effective way to gauge the contents and length of your impending rehab programme will be to start the process.
By reaching out, completing a self-referral and fulfilling pre-admission assessments, you'll soon have will be able to decide on a rehab time period and how long your rehab programme will last.
The most important factor here is that you commit to rehab and that you see your time as an investment. The short-term sacrifice of 28 days will direct the next days, weeks, months, and years for you, on a post-rehab basis.
How Long is Alcohol Detox in Rehab?
Detox refers to the period of time it takes for your body to process or metabolise the toxic substances (drugs or alcohol) already in your system. This is best done in a controlled and supervised environment as there can be severe withdrawal symptoms.
It can be tough both physically and mentally. For those with mild or moderate alcohol addictions, the detox process will often begin within eight hours after the last drink and can last between five and seven days. For more severe alcoholism, withdrawal symptoms may not subside for two weeks or more.
This means that detox typically takes 5+ days, but the rehab timeline varies depending on your personal addiction.
For those fighting drug addiction, the detox and withdrawal process can vary depending on the individual, the substance involved and the length and heaviness of usage.
Cocaine withdrawal, for example, can have comparatively mild physical symptoms but serious psychological ones. Opioids such as heroin, meanwhile, can result in extremely serious physical withdrawal symptoms.
As already stated, detox is only one part of the overall battle. Holistic rehab programmes may also include treatments such as talking and group therapies, counselling and workshops exploring addiction and general health issues.
How Long Does Rehab Take? The Factors
There are a number of factors which can dictate your personal rehab programme. While some individuals can progress through a 7 to 10-day detox programme, without the necessary support of further addiction treatments, for others, a programme can last up to 12 weeks through a mix of residential and outpatient rehab.
As a result of this, please keep an open mind when considering drug and alcohol rehab, and whilst placing your enquiry with our team.
Your readiness to recover and acceptance of addiction treatment
If your readiness to recover is lacking, it's likely that your acceptance of addiction treatment will be limited. This can delay your initial stages of rehab, which can carry many disruptions. With this in mind, for a positive start, it's important to be ready for rehab.
Your budget
Your budget can dictate the length of rehab. While our partnering rehab clinics work to a number of budgets, your financial investment will influence how long your rehab experience can last.
Your selected drug and alcohol rehab clinic
All rehab clinics will approach addiction recovery differently. Through our affiliated treatment centres, personal rehab programmes will be promoted. While this will carry a longer detoxification and rehabilitation journey, it will also increase recovery rates.
The severity of your drug and alcohol addiction
If your drug and alcohol addiction is severe, there is a likelihood that you will require greater streams of addiction treatment, resulting in a longer stay. Your acceptance of those addiction treatment options can, however, shorten this time frame.
The length and consistency of consumption
Once an addiction develops, once a build-up of drugs and alcohol is formed, it can be challenging to diminish that connection. While visiting a rehab clinic can motivate this, it can take some time to unravel physical and psychological associations, especially if a large build-up is present.
The substance that you've abused
Some substances can be harder to withdraw from. Others will carry greater mental health effects, requiring further streams of addiction treatment. With this in mind, if you're asking, "how long does rehab take?", you must consider the strength of the consumed drug.
Your physical and psychological health
Depending on your physical and psychological health, your ability to metabolise drugs and alcohol will vary. This can influence your withdrawal rate, and ability to cope without addictive substances.
The type of rehab programme you select
If you're opting for outpatient rehab, it's important to understand that this is a longer process to complete. Whereas if you select residential rehab, your rehab stay can expect to be shorter, down to the intensity of addiction treatment.
The type of addiction treatment you require
Some clients will luckily only require a detox programme. This can influence their rehab stay to fall below average. However, the average client will require a stream of addiction treatment options, formed on a personal basis, usually reaching the 28-day mark
The Process of Getting Treatment
While some may feel that the rehab process is long-winded, it is in fact an efficient process. It's broken down into a few steps for easy access to help move clients from consumption to post-rehab life.
To access a rehab programme, you can start the process with our help here at Addiction Advocates. We help with guiding you through decisions surrounding your rehab programme, we assist with securing your stay, and we also work to activate a fast and reliable admission for you.
The process of getting treatment can be straightforward with professional help which makes the entire process of rehab an efficient one.
How Long Will Aftercare Last?
Aftercare will follow all 28 day rehab programmes to assist with post-rehab adjustments and provide you with many further benefits.
Aftercare is usually offered for 12 months post-rehab, free of charge to clients who complete a comprehensive rehab programme.
The offering of aftercare helps to prolong motivation, accountability, and structure during a vulnerable period in the first few months after rehab has ended, which for most should strengthen the ability to normalise a drug and alcohol-free life.
The timespan of aftercare, similarly, to rehab itself may differ depending on your selected rehab clinic. However, our rehabs are passionate about consistent support and provide aftercare for 1 year to advance long-term recovery rates.
Overcoming addiction through a rehab programme
The best way to overcome addiction will be through completing a 28 day rehab programme.
Offering safeguards to health, reliable recovery rates and efficient recovery timespans, rehab programmes are highly recommended for their consistent and intense.
The rehab process takes as long as is necessary to treat your addiction. 7 day rehab programmes are available for detox only, and rehab can take up to 6 months or more if necessary.
Contact our team at Addiction Advocates to find out how long rehab programmes last and get more information about our rehab referral.
Timings are important yet remembering that a short-term sacrifice can transform your life is even more valuable through rehab.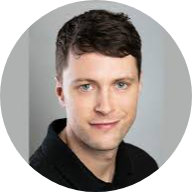 What do our previous clients think?
Really enjoyed my time at Asana lodge. Staff are great and most have previous experience of the afflictions that affect all the clients, so they can relate to the situation you are in. I feel ready now to tackle the outside world with all the skills I have learnt.
Thank you to all the staff at asana lodge from management to the cleaners, everyone made me feel so welcome and really went above and beyond to help me in my recovery. highly recommend anyone seeking help with addiction depression and anxiety to go to asana lodge and heal your mind body and soul.
Everyone at Cassiobury court have been very supportive with my recovery and I have learnt a lot over the past 14 days. I am taking away some good tools to help me with my addiction. I look forward to seeing the piers at the aftercare service.
I came to you desperate, feeling so depressed and anxious. I left feeling hopeful and grateful and excited about life. I can't believe the change in just 28 days.
Latest News
How does Narcotics Anonymous work? It's our team question we receive frequently from those looking for additional support. In this article,
How We Help
Finding the right treatment for your addiction can be difficult this is why we have created a service which takes the stress away which can be a massive relief when dealing with an addiction.
Self Referrals
Suffering with an addiction and being alone can be a horrific scenario for many. Whether you have a drug or alcohol addiction, we're here to help.
Family Referrals
Do you have concerns that a loved one may be affected by substance misuse? Have you spotted any signs and symptoms of a drug and alcohol…
Friend Referrals
Are you worried that a friend's alcohol or drug consumption has become out of control? For many individuals, substance abuse starts unintentionally…