Rehab Questions
Updated on 28/10/2022
Medically reviewed by
Dr Alexander Lapa (Psychiatrist)
If you're feeling overwhelmed, confused, or anxious about committing to, visiting, and completing rehab, all are natural responses to such an unfamiliar step.
Yet, to accept, entrust and benefit from rehab, it's important that efforts are made to make it approachable.
One of the best ways to do so, without experiencing it for itself, will be to familiarise yourself with need-to-know information, surrounding the admission process, active rehab, and post-rehab life.
It is very important to ask any degree of rehab questions, those which are stopping you from committing and pressing ahead. There may be a simple resolution to your concerns, which we can most definitely assist with at Addiction Advocates.
Remember that rehab is a sought-after step, experienced by so many other people, who were once in the same position as you.
To offer some perspectives, below are some of the most common rehab questions, asked by our clients, providing transparent insight into the rehabilitation process.
Reach out with your rehab questions, to move forward with your addiction recovery journey.

Get Treatment Advice Now
Speak to an expert
To get in touch with an expert, call or message us using the contact details provided below. Alternatively, you can complete our online enquiry form, and we will get straight back to you.
The importance of asking rehab questions
You may feel silly by reaching out with rehab questions. Such questions may have in fact delayed your acceptance of and admission into rehab, this far.
We hope to change that here at Addiction Advocates, by tapering rehab down to its true offering.
It is very important to ask any burning questions you have regarding rehab.
Such action will help you understand the contents of rehab, will make preparing for rehab easier, will unravel the stigma of rehab, and will ultimately showcase the personable, humanised elements of rehab.
At face value, rehab can come across as cold, clinical, and invasive. Yet in most cases, it's the opposite, offering personal, comfortable, and safe rehabilitation opportunities.
Make it approachable by familiarising yourself with some of the questions to ask before going to rehab.
Share your personal rehab questions today
Included on this page are some generic rehab questions surrounding the rehabilitation process. It's reasonable if you require further information or have any personal questions to share.
You can entrust and rely on our team to address your concerns and answer your rehab questions, here to ease your rehab admission and acceptance rates.
Make rehab an approachable step that oozes capability by contacting Addiction Advocates with your rehab questions.
Common rehab questions asked here at Addiction Advocates
Below are some of the common rehab questions, asked by our clients here at Addiction Advocates. If you have any personal questions or concerns, we invite you to reach out with full discretion in mind.
Do I need to go to rehab?
If you're experiencing symptoms of addiction, no matter how mild or severe, visiting rehab will be advantageous.
This is down to the intense and effective process that rehab offers, to withdraw, rebuild from and recover with sustainability in mind.
While visiting rehab is an active choice of yours, if you are experiencing habitual behaviours, yes, ideally you will need to visit a rehab clinic.
There is a wealth of benefits attached to completing rehab, which we're happy to run through with you.
How effective is rehab?
When accepted, embraced, and completed, rehab is highly effective. It promotes change like no other, which helps clients understand addiction, digest such experiences, forgive, and learn to maintain recovery efforts.
At first, it's understandably a foreign experience, which can result in feelings of anxiety or a degree of reluctance.
However, once such hurdles can be bypassed, the intentions and value of rehab can shine through.
How to pay for rehab?
The costs attached to private drug and alcohol rehab, for example, carry some of the greatest worries. Many of our rehab questions surround payment routes and concerns.
It is important to remember that rehab is a flexible service, which can be worked around your needs.
Rehab itself will vary for every client, as personalised programmes are promoted. Down to this, the cost of rehab, including the available ways to pay will differ.
No matter how weighty such an investment may come across, it is just that, an investment to improve your life, extremely different to the funding of drug and alcohol abuse.
What happens through a rehab admission?
The admission process is usually seen as the vehicle from base A to base B. You may also see it like that, acting as the process of entering rehab.
It does in fact move clients from their current reality, into the haven of rehab.
Yet, the rehab admission process also has greater responsibilities, helping to understand and define the right rehab experience for clients.
At Addiction Advocates, we can work with you at this point, to ensure that you're visiting and investing in the right rehab opportunity.
How do I prepare for rehab?
Preparing for rehab is a necessity, to increase its approachability and provide yourself with some expectations of its flow and offers.
You're already preparing for rehab by being here today. Asking personal rehab questions will also withstand quality planning.
You should also prepare for rehab by dedicating enough time to your journey, sourcing support from loved ones, doing your research, and understanding the mental dedication you must make.
What to bring to rehab?
When entering rehab, it's advised that you bring everyday essentials, which will offer comfort and familiarity.
However, there is a list of prohibited items, attached to each individual rehab clinic, mainly focusing on weapons, drugs and alcohol, offensive items, and personal devices.
Bringing your own clothes, medication, ID, toiletries, and home comforts are encouraged.
How can I pick a rehab centre to visit?
Selecting a rehab centre, to visit is one of the hardest decisions to make.
Luckily, we are here to assist at Addiction Advocates, to work through your admission process, soon followed by a recommendation and referral into rehab.
Reassuringly, we only work with leading rehab centres, acting as an affiliation, securing a quality, private and accessible forms of rehab for our clients.
You can start the rehab referral process today with our backing.
What should I expect from active rehab?
Active rehab defines your residential rehab experience. From this period, you can expect to complete a range of addiction treatment services in private drug and alcohol rehab, which complement your needs, you can expect to work on yourself and your outlooks, you can expect to elevate your wellbeing, and you can expect to plan for post-rehab life.
Setting the foundation of recovery as a goal for this period is highly realistic, down to the consistent, personal, and targeted rehab programmes that are on offer.
How long does rehab last?
The length of rehab also surrounds some of our most asked rehab questions. It's understandable why, as many of our clients aim for a rapid experience.
Fortunately, quality rehab does span over a 28-day period, standing as a short-term sacrifice.
For some clients, a longer programme may be recommended to secure recovery prospects.
Yet, on averagely, a residential rehab programme will be rapid, followed by consistent aftercare.
What treatment will I complete?
Addiction treatments are assigned to clients on a personal basis, depending on the type and degree of addiction that they are encountering.
Most will complete a detox programme, to withdraw from the likes of drugs and alcohol. Talking therapies will also be endorsed for most clients, to work through the psychological attachment of addiction.
Cognitive behavioural therapy, stress management, relapse prevention, detoxification and group therapy are some of the most utilised treatments via rehab.
What happens after rehab?
Life after rehab will materialise differently for every client. However, aftercare will be in place to guide, offer structure and strengthen recovery capacities.
Focus on support groups, on developing a relapse prevention plan, on lifestyle management and on proactive adjustments will be likely, post-rehab.
With ongoing backing, your time after rehab will be transformational, building on your existing recovery rates.
Can I reach sobriety?
Sobriety can be reached by committing to and completing rehab. Treatments such as detoxification and lifestyle management will assist with this.
Yet, to realistically maintain sobriety, you will need to make some changes to your life after rehab, to support such a goal.
Rehabilitation goals are different for every client. You will have a dedicated team via rehab to help you work through a proactive programme, leading towards such recovery goals.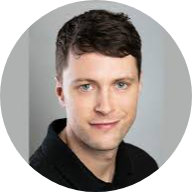 What do our previous clients think?
Really enjoyed my time at Asana lodge. Staff are great and most have previous experience of the afflictions that affect all the clients, so they can relate to the situation you are in. I feel ready now to tackle the outside world with all the skills I have learnt.
Thank you to all the staff at asana lodge from management to the cleaners, everyone made me feel so welcome and really went above and beyond to help me in my recovery. highly recommend anyone seeking help with addiction depression and anxiety to go to asana lodge and heal your mind body and soul.
Everyone at Cassiobury court have been very supportive with my recovery and I have learnt a lot over the past 14 days. I am taking away some good tools to help me with my addiction. I look forward to seeing the piers at the aftercare service.
I came to you desperate, feeling so depressed and anxious. I left feeling hopeful and grateful and excited about life. I can't believe the change in just 28 days.
Latest News
How does Narcotics Anonymous work? It's our team question we receive frequently from those looking for additional support. In this article,
How We Help
Finding the right treatment for your addiction can be difficult this is why we have created a service which takes the stress away which can be a massive relief when dealing with an addiction.
Self Referrals
Suffering with an addiction and being alone can be a horrific scenario for many. Whether you have a drug or alcohol addiction, we're here to help.
Family Referrals
Do you have concerns that a loved one may be affected by substance misuse? Have you spotted any signs and symptoms of a drug and alcohol…
Friend Referrals
Are you worried that a friend's alcohol or drug consumption has become out of control? For many individuals, substance abuse starts unintentionally…