Seasonal Affective Disorder Treatment
Updated on 20/01/2023
Medically reviewed by
Dr Alexander Lapa (Psychiatrist)
Get Treatment Advice Now
Speak to an expert
To get in touch with an expert, call or message us using the contact details provided below. Alternatively, you can complete our online enquiry form, and we will get straight back to you.
What is Seasonal Affective Disorder?
Shortened to SAD, Seasonal Affective Disorder is a specific type of depression that has a seasonal pattern. Known as the winter blues or winter depression, it is most common during the colder months. However, some people who suffer with SAD experience it during the summer and actually feel better in the winter. It's believed that two million people in the UK struggle with the disorder.
While it's very common for our mood to be affected by the weather, if you suffer from SAD, you'll experience bouts of depression during specific seasons. Just like any other type of depression, it's important to speak to a medical professional if you think you have SAD and there is a variety of treatment which can help you to get your life back on track.
Symptoms You Have SAD
The main symptom of SAD is that you experience feelings of depression during a certain season. However, signs and symptoms can vary from person to person and season to season. Some of the most common signs of SAD include:
Feeling lost
A loss of interest and pleasure in everyday activities
Irritability
Sleeping for longer periods of time and feeling lethargic
Difficulty concentrating
A persistent low mood
Feeling guilt, at despair and worthless
Contrary to popular belief, SAD isn't just a case of feeling low during the winter. There are many factors that contribute to it and symptoms can become severe for some people – so much so that it impacts their job, relationships, and health to name a few. If you're struggling to cope or are worried about a loved one, there is plenty of support out there.
Causes of SAD
Unfortunately, the exact cause of SAD isn't fully understood but many experts have linked it to a reduction in sunlight exposure during the winter months. It's believed that a lack of sunlight can actually impact a part of the brain called the hypothalamus which affects the body's natural production of melatonin and serotonin as well as the body's internal clock.
Melatonin is a hormone that's responsible for making you feel sleepy. Those suffering with SAD may produce more of this which results in feelings of lethargy. Serotonin is the hormone that affects your mood, appetite and sleep – and is sometimes called a happy hormone. A reduction in sunlight could lead to lower levels of serotonin which is linked to feelings of depression.
The body's internal clock, also called the circadian rhythm, uses sunlight to control and time certain bodily functions such as when you wake up. Lower light levels in the winter may impact this natural rhythm and result in symptoms of SAD.
Some medical professionals believe that there may also be a genetic link as some cases of SAD appear to run in families. That's not to say that just because someone has SAD that their family member will experience it though.
Seeking Help for Seasonal Affective Disorder
If you're feeling low, it's always good to talk to someone – whether it's a friend, family member, employer or a medical professional. At Addiction Advocates, our phone line is open too – whether you have questions about SAD or want to know if you're suffering with it. There is treatment out there and we can help to recommend the best programme for you.
It'll start with a mental health assessment. This is nothing to be worried about and will help us to uncover more about your mood, lifestyle, sleeping patterns and eating habits as well as any seasonal changes. Armed with this information, we can let you know about suitable treatments. The most common include:
Lifestyle measures – such as getting out in the sunlight as much as possible, managing your anxiety and stress levels, and finding the time to complete regular exercise.
Light therapy – which involves using a specialist lamp to simulate sunlight exposure.
Talking therapies – including Cognitive Behavioural Therapy and counselling sessions with trained experts and medical professionals.
Antidepressant medication
Rehab treatment, either inpatient or outpatient
While some of these treatments may seem a little daunting, they are effective ways at alleviating SAD symptoms and can help you to create strategies to prevent them from recurring again. What's more, if you are feeling unable to cope or your SAD symptoms are impacting other areas of your life, the above treatments can help you to start living the life that you've wanted – now and in the future.
Get in Touch
When it comes to feeling low, it's important that you don't simply brush symptoms off. This is because, in some instances, when these symptoms are left they can actually get worse. What's more, there is lots of treatment out there – whatever your preference. Plus, at Addiction Advocates, we're determined to help everyone to get onto the right path to recovery – whatever that looks like to them.
Our 24/7 and free helpline is available for individuals as well as friends, families and employers and we also offer referral and intervention schemes. No matter how long SAD has been affecting your way of life, why not get in touch today and start planning for a future without it?
Frequently Asked Questions
Can Seasonal Affective Disorder Make You Suicidal?
Sadness is a normal and natural emotion that everyone experiences at times. While feeling sad can be difficult, it is generally not considered to be a cause of suicidal thoughts or behaviors. However, if you are feeling extremely sad and are having thoughts of suicide, it is important to seek help from a mental health professional. They can help you to understand the causes of your sadness and provide you with the support and treatment you need. It is also important to remember that you are not alone and that many people have experienced similar feelings and have been able to find ways to cope with their sadness.
Who Can Be Affected By S.A.D?
Seasonal Affective Disorder (SAD) is a type of depression that is associated with changes in the seasons. It is more common in people who live in areas with shorter days and less sunlight during the winter months. It can affect people of any age, but it is most commonly diagnosed in young adults and is more common in women than in men. People who have a family history of depression or other mood disorders may be at an increased risk of developing SAD. In general, anyone who lives in an area with a significant change in the amount of sunlight during different seasons of the year may be at risk of developing SAD. It is important to note that SAD is a treatable condition, and there are many effective treatments available that can help people to manage their symptoms.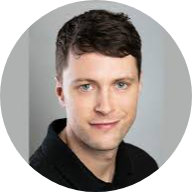 What do our previous clients think?
Really enjoyed my time at Asana lodge. Staff are great and most have previous experience of the afflictions that affect all the clients, so they can relate to the situation you are in. I feel ready now to tackle the outside world with all the skills I have learnt.
Thank you to all the staff at asana lodge from management to the cleaners, everyone made me feel so welcome and really went above and beyond to help me in my recovery. highly recommend anyone seeking help with addiction depression and anxiety to go to asana lodge and heal your mind body and soul.
Everyone at Cassiobury court have been very supportive with my recovery and I have learnt a lot over the past 14 days. I am taking away some good tools to help me with my addiction. I look forward to seeing the piers at the aftercare service.
I came to you desperate, feeling so depressed and anxious. I left feeling hopeful and grateful and excited about life. I can't believe the change in just 28 days.
How We Help
Finding the right treatment for your addiction can be difficult this is why we have created a service which takes the stress away which can be a massive relief when dealing with an addiction.
Self Referrals
Suffering with an addiction and being alone can be a horrific scenario for many. Whether you have a drug or alcohol addiction, we're here to help.
Family Referrals
Do you have concerns that a loved one may be affected by substance misuse? Have you spotted any signs and symptoms of a drug and alcohol…
Friend Referrals
Are you worried that a friend's alcohol or drug consumption has become out of control? For many individuals, substance abuse starts unintentionally…