Recurrent Depressive Disorder Treatment
Updated on 20/01/2023
Medically reviewed by
Dr Alexander Lapa (Psychiatrist)
Get Treatment Advice Now
Speak to an expert
To get in touch with an expert, call or message us using the contact details provided below. Alternatively, you can complete our online enquiry form, and we will get straight back to you.
What is Depression?
Depression is a low mood that affects 3 in 100 people throughout the UK. Classed as a mental health problem, mild depression makes people feel slightly low and demotivated, whereas the most severe form can lead to suicidal thoughts. The disorder can come and go, and some people experience depressive episodes on and off for years but lead a balanced life otherwise.
Varying in intensity, depression is usually classed by a medical professional as either mild, moderate or severe. If you're suffering, you're the best judge. You may feel low, demotivated, hopeless, despairing and desperate. Speak to your doctor and explain how it's affecting your life. They'll offer advice and in some cases medication if you're feeling very low.
What are the Symptoms of Recurrent Depressive Disorder?
To recap, recurrent depressive disorder is a type of depression that comes and goes. You may feel fine for months, and then it hits you. If you feel good for weeks, months, or even years, you will know you're experiencing a depressive bout when you feel low. Here are the main symptoms to look out for:
– Loss of interest in activities you usually enjoy. You may stop playing sports or seeing friends, for example
-Low mood or emptiness that won't go away
-Sleep disturbances. Having difficulty falling asleep or waking in the night
-Low energy
-Lack of motivation. At its mildest form, you'll find it hard to drum up enthusiasm; at its most severe you'll feel so debilitated that you won't get out of bed
-Inability to make decisions or concentrate, and feeling distracted
-Loss or increase of appetite
-Feelings of guilt, emptiness or worthlessness
-Anxiety
-Stomach disturbances and physical aches for no reason
-At its most severe level, suicidal thoughts
The symptoms listed above can be mild or severe, and if you're suffering, you'll know how it affects your life. Family members and friends could notice you're acting differently, or your work may be suffering. Some people hide their depression from others as they are embarrassed. They think they'll appear weak if others know, and want to give the impression that they are coping well with life.
Tell your friends and family if you're experiencing a recurrent depressive episode. Most people (if not all) are sympathetic and understanding, and confiding in friends can make you feel slightly better. People make allowances and won't place any expectations on you. They'll understand you need time until you're ready to socialise again.
Suicidal Feelings – Get Help Straight Away
If you're feeling suicidal it's vital that you speak to someone. There are some fantastic organisations that specialise in mental health, and speaking to a trained and sympathetic advisor could make you feel less alone. Most phonelines are open 24 hours a day so there is always someone on the end of the phone to listen.
Samaritans – call 116 123
Campaign Against Living Miserably (CALM) – call 0800 58 58 58
SOS Silence of Suicide – call 0300 1020 505
As well as speaking to one of the organisations listed above, make sure you tell a close friend of family member if you feel suicidal, and book a doctor's appointment. Your doctor will temporarily sign you off work until you feel better.
Causes of Recurrent Depressive Disorder
Research shows that a variety of factors cause recurrent depressive disorder. Brain chemistry, hormones and genetics play a part, combined with life events.
Genetics If there is a history of depression in your family, for example your parents or siblings suffer, then it could be passed down to you.
Hormones Fluctuating hormones can lead to depression. Peri menopausal and menopausal women often suffer due to hormone changes, as do teenagers. Post-natal depression is common, but it's different to recurrent depressive order, affecting new mothers.
Life events Stress, trauma and upsetting events can trigger recurrent depressive disorder. Episodes from childhood and family dynamics also play a part.
Physical health problems People experiencing physical health difficulties often experience depression. Examples include thyroid issues, low blood sugar, problems with the nervous system and menstrual cycles.
Brain chemistry Chemical imbalances in the brain can trigger depression. Medication can help.
Alcohol and recreational drugs Both cause mild to severe depression.
Treatments for Recurrent Depressive Disorder
There are a variety of methods to treat the disorder. Your doctor can advise on the best treatment options for you, taking into consideration the severity or duration of your depression.
Medication For severe depression or suicidal thoughts, medication can help, in combination with counselling such as cognitive behavioural therapy (CBT). You could be prescribed anti-depressants for a few months, or a few years to help elevate symptoms. There are various forms of anti-depressants but all increase serotonin levels in the brain, making your depression more manageable.
Antidepressants can sometimes interfere with other medications if you're taking them. Your doctor can advise on the most suitable medications. Pills aren't a magic cure, but they do help if you combine them with counselling, eating well and exercise.
Counselling Talking therapies in particular are highly beneficial to improving depression. Talking about the way you feel to a qualified, non-judgemental professional is often a weight shared. Your counsellor will give you strategies to use when you feel low, helping you feel more positive rather than negative.
Social prescribing Doctors now offer 'social prescribing' where they allocate a link worker who refers you to supportive agencies where you live. Your link worker will develop a personalised support plan and signpost you to local organisations. For example, they may link you with a local walking group or support group.
Exercise Instead of medication, your GP could suggest exercise as it reduces depression and anxiety. Exercise releases feel good hormones, making you feel clearer, refreshed and energised. A simple, 20 minute walk every day helps. Holistic therapies such as yoga, meditation and mindfulness also have positive effects on wellbeing.
Frequently Asked Questions
Is Recurrent Depressive Disorder Treatable?
Yes, Recurrent Depressive Disorder (also known as chronic or persistent depression) is a treatable condition. Treatment for Recurrent Depressive Disorder often involves a combination of medications, such as antidepressants, and therapy, such as cognitive-behavioral therapy (CBT). CBT can help people with Recurrent Depressive Disorder to identify and change negative thought patterns and behaviors that contribute to their symptoms. Other forms of therapy, such as interpersonal therapy and psychodynamic therapy, can also be helpful in treating Recurrent Depressive Disorder. In some cases, hospitalization may be necessary to provide more intensive treatment. It is important to work with a mental health professional to develop a treatment plan that is right for you.
How can I help someone with recurrent depressive disorder?
Supporting someone living with recurrent depressive disorder can be daunting, especially without the right tools and information. Knowing how to advocate for their needs and providing a safe space are key ways to help. It's important to listen without judgment and offer a non-judgmental atmosphere that engenders trust and safety. Encouraging them to talk about their feelings can help them process what is happening inside and support positive cognitive reframing. Self-care should also be encouraged, like making time for hobbies, getting out in nature, engaging in meaningful activities, or even setting realistic goals. It's also important to remain aware of warning signs of recurrent depressive episodes in order to notice any changes in behavior or mood early on and offer assistance as needed.
References
[1] Samaritans - https://www.samaritans.org/?nation=wales
[2] Campaign Against Living Miserably (CALM) - https://www.thecalmzone.net/
[3] SOS Silence of Suicide - https://sossilenceofsuicide.org/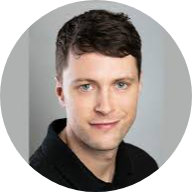 What do our previous clients think?
Really enjoyed my time at Asana lodge. Staff are great and most have previous experience of the afflictions that affect all the clients, so they can relate to the situation you are in. I feel ready now to tackle the outside world with all the skills I have learnt.
Thank you to all the staff at asana lodge from management to the cleaners, everyone made me feel so welcome and really went above and beyond to help me in my recovery. highly recommend anyone seeking help with addiction depression and anxiety to go to asana lodge and heal your mind body and soul.
Everyone at Cassiobury court have been very supportive with my recovery and I have learnt a lot over the past 14 days. I am taking away some good tools to help me with my addiction. I look forward to seeing the piers at the aftercare service.
I came to you desperate, feeling so depressed and anxious. I left feeling hopeful and grateful and excited about life. I can't believe the change in just 28 days.
How We Help
Finding the right treatment for your addiction can be difficult this is why we have created a service which takes the stress away which can be a massive relief when dealing with an addiction.
Self Referrals
Suffering with an addiction and being alone can be a horrific scenario for many. Whether you have a drug or alcohol addiction, we're here to help.
Family Referrals
Do you have concerns that a loved one may be affected by substance misuse? Have you spotted any signs and symptoms of a drug and alcohol…
Friend Referrals
Are you worried that a friend's alcohol or drug consumption has become out of control? For many individuals, substance abuse starts unintentionally…