Reactive Depression Treatment
Updated on 20/01/2023
Medically reviewed by
Dr Alexander Lapa (Psychiatrist)
What is Reactive Depression?
Reactive depression is a type of depression that occurs due to a direct cause. This is often things such as stress or trauma response.
It is a reaction to your circumstances; often, when your circumstances change for the better, you will see some relief from your depression.
Reactive depression, despite being less frequent than clinical depression or depressive episodes, is still very serious as it can mimic the severe symptoms of the other types of depression. It can cause intense hopelessness and lack of energy despite not being created by a chemical or hormone imbalance.
There is a big difference between reactive depression and being upset about something not going well. Humans are expected to feel emotions within certain parameters, and depression is outside of this. This is why it can be so harmful.
For example, feeling sad after you break up with your long-time partner is normal. It is normal to not feel up to continuing your life as normal for a couple of days.
However, it is not normal to feel as though a crushing weight is making it difficult to just get up out of bed. It is not normal to be unable to sleep despite being exhausted and feeling numb inside.
Experiencing reactive depression due to stress tends to mean that there are issues going on with your mental health that need to be addressed for you to get the real help you need. There are plenty of options available to you, including treatment for mental health in rehab.
The first step towards getting help is identifying when you are experiencing reactive depression. Hence, you know how to help yourself feel like yourself again.
Get Treatment Advice Now
Speak to an expert
To get in touch with an expert, call or message us using the contact details provided below. Alternatively, you can complete our online enquiry form, and we will get straight back to you.
Signs of Reactive Depression
If you are prone to reactive depression, you must be aware of the signs of an episode. By knowing when you are experiencing reactive depression, you can acknowledge that you are not in a good mental place and need some help to get better.
The signs to be on the lookout for reactive depression are:
Lack of energy makes you not want to move or take part in leisure activities such as hobbies
Elevated emotional responses in terms of anger, aggression and irritability
Changes in sleep patterns, either sleeping too much or experiencing chronic insomnia
Changes in eating habits, either eating too much or not enough
Socially isolating yourself from your friends and family members
Avoiding work or leaving the house
Trouble concentrating
Physical soreness such as muscle pains or headaches
Drastic weight change, either loss or gain
The use of drugs or alcohol as a mood elevator
Feelings of hopelessness and potentially destructive thoughts, including self-harm or suicidal impulses
While it is very useful to know when you are experiencing reactive depression, you should understand what is triggering your episodes so that you can either prepare for it or avoid your triggers altogether.
Leaving reactive depression untreated can lead to further problems such as substance addiction which requires treatment in a drug or alcohol rehab to overcome. Call us on 0800 012 6088 for advice.
What Causes Reactive Depression?
Triggers for reactive depression tend to be a trauma response. Trauma can change a person's brain chemistry, putting them into a state of fight or flight. It can leave many trauma victims experiencing severe anxiety. However, there is another response that goes along with that, which is to freeze.
It is when your brain is so overwhelmed by the danger, fear, and sadness that it is experiencing that it simply does not know how to respond. So it decides to do nothing.
Trauma can restrict the brain's supply of serotonin and dopamine. These chemicals cause you to feel pleasure and give you a boost of energy when you do something that makes you happy.
So by restricting these chemicals due to the freeze response, you are left feeling numb and like you have no energy to do anything at all.
Reactive depression can technically be caused by anything that produces a trauma response for you but is most commonly caused by any of the following:
Miscarriage
Death of a loved one
Abusive relationship
Disability
ADHD
Loss of stable income
Loss of stable living conditions
Illness such as cancer
Chronic pain
A high-stress or competitive job such as a surgeon or banker
Loss of independence or control in your life
Political environment putting you at risk
Change in circumstances
Whatever triggers you to experience a depressive episode is very personal to you. That is why you need personal care and attention to deal with your reactive depression safely and in a way that can offer you a long-term solution.
Can Depression be Treated?
Like all mental illnesses, it is important to have realistic expectations about the results you can get.
For example, depression cannot be cured by a round of medication or a couple of therapy sessions, even reactive depression resulting from an outside stimulant. Instead, treatment for depression is more about a lifestyle change that will allow you to manage it.
What this means is that you will be assessed by a therapist as part of your treatments, and they will decide what the best course of action is to help you manage your depression.
This will likely involve you uncovering the root cause behind your triggers for depressive episodes so that you can avoid or manage them.
You will be given healthy coping mechanisms that are designed to help you stay as mentally healthy as possible so that you are in a better place to deal with your triggers when you do face them.
These coping mechanisms can include:
Going for a nice walk or other light exercises that get out of the house
A balanced diet with lots of vitamins encourages a healthy mind
Mindfulness activities that can help you centre yourself, such as meditation, listening to music or art
Talking to people that you can trust and who validate your thoughts and feelings
Engaging in social activities to keep you active
It is all about finding what works for you and your needs.
For more information on the help available to you to deal with reactive depression, you can give us at Addiction Advocates a call at 0800 012 6088.
We are here to get you the help you need as soon as possible. We have helped thousands of people, just like how we can help you – contact us today.
Frequently Asked Questions
How is reactive depression treated?
therapy can be an effective treatment for reactive depression. Some common types of therapy used to treat depression include cognitive-behavioural therapy (CBT), which helps individuals identify and change negative patterns of thought and behaviour, and interpersonal therapy (IPT), which focuses on relationships and communication. Other therapies that may be helpful for treating depression include psychodynamic therapy, which explores the underlying unconscious conflicts that may be contributing to the depression, and behavioural activation, which involves increasing pleasurable and meaningful activities in one's life.
What are signs of reactive depression?
The signs and symptoms of reactive depression can vary widely among individuals, but common signs may include: persistent feelings of sadness, hopelessness, or emptiness, loss of interest in activities that were once enjoyable, difficulty concentrating, remembering details, and making decisions, insomnia or excessive sleep. Depression can also cause changes in appetite and weight, feelings of guilt or worthlessness, fatigue or lack of energy and thoughts of suicide.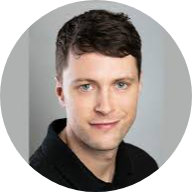 What do our previous clients think?
Really enjoyed my time at Asana lodge. Staff are great and most have previous experience of the afflictions that affect all the clients, so they can relate to the situation you are in. I feel ready now to tackle the outside world with all the skills I have learnt.
Thank you to all the staff at asana lodge from management to the cleaners, everyone made me feel so welcome and really went above and beyond to help me in my recovery. highly recommend anyone seeking help with addiction depression and anxiety to go to asana lodge and heal your mind body and soul.
Everyone at Cassiobury court have been very supportive with my recovery and I have learnt a lot over the past 14 days. I am taking away some good tools to help me with my addiction. I look forward to seeing the piers at the aftercare service.
I came to you desperate, feeling so depressed and anxious. I left feeling hopeful and grateful and excited about life. I can't believe the change in just 28 days.
How We Help
Finding the right treatment for your addiction can be difficult this is why we have created a service which takes the stress away which can be a massive relief when dealing with an addiction.
Self Referrals
Suffering with an addiction and being alone can be a horrific scenario for many. Whether you have a drug or alcohol addiction, we're here to help.
Family Referrals
Do you have concerns that a loved one may be affected by substance misuse? Have you spotted any signs and symptoms of a drug and alcohol…
Friend Referrals
Are you worried that a friend's alcohol or drug consumption has become out of control? For many individuals, substance abuse starts unintentionally…