Perinatal Depression Treatment
Updated on 20/01/2023
Medically reviewed by
Dr Alexander Lapa (Psychiatrist)
Get Treatment Advice Now
Speak to an expert
To get in touch with an expert, call or message us using the contact details provided below. Alternatively, you can complete our online enquiry form, and we will get straight back to you.
What is Perinatal Depression?
There are three common types of depression during pregnancy. Antenatal (prenatal) depression is when someone is pregnant, postnatal depression is during the first year after having a baby and perinatal depression is any time from becoming pregnant to one year after birth. While lots of people are aware of postnatal depression, which affects around 1 in 10 women, few know about prenatal depression.
During pregnancy, there are a lot of changes to come to terms with and this can sometimes have an impact on the way you feel. Depression isn't the only health symptom that can occur as panic attacks and anxiety are common too. In very severe cases, pregnancy psychosis can also occur.
It's completely normal to feel emotional during pregnancy and just after birth as hormones and your body's natural chemicals try to balance out. However, if your symptoms last longer than two weeks, you could be suffering from depression. Some of the most common symptoms include:
A persistent low mood and feelings of sadness
Loss of interest
A lack of enjoyment
Low energy or feeling tired
Withdrawing from friends and family
Difficulty concentrating and making decisions
Struggling to look after yourself and the baby
Frightening thoughts and feelings
A lot of people don't even realise that they are suffering from prenatal depression or postnatal depression because it can develop gradually. However, just know that there is a range of support out there and it does not mean that you're a bad parent. Speaking to a professional, or one of the team at Addiction Advocates, will help you to get back onto the right track though.
What are the Causes of Prenatal and Postnatal Depression?
Experts believe that a history of mental health can increase an individual's likelihood of experiencing depression in pregnancy. However, just because you have suffered with bad mental health before, it doesn't mean you will when you're pregnant or having just given birth. Some of the other most common causes include:
Not having a support system
Being away from friends and family
Having a difficult relationship with your partner
Stressful life events like bereavement
Trauma like domestic violence
It's important to note that even if you haven't suffered with any of the above, pregnancy is still a life-changing event that can trigger feelings of depression. Ultimately, being a new parent can be exhausting and stressful and this can all impact the way you feel.
Can Perinatal Depression be Avoided?
Depression is an illness and it's never someone's fault if they suffer from it. However, there are a few things you can do to boost your mental health. This includes:
Maintaining a healthy lifestyle with regular exercise
Talking to someone
Going to antenatal classes and making friends with new parents and pregnant women
Being kind to yourself and not setting high expectations
Keeping a mood diary
Asking for help if you need it
If you are pregnant, you should also consider talking to a medical professional if you've suffered from bad mental health before or someone in your family suffered from antenatal depression. This is because they discuss the warning signs to look out for and offer advice.
Frequently Asked Questions
Can Men Suffer From Perinatal and Postnatal Depression?
While perinatal and postnatal depression are most commonly experienced by women, it is possible for men to experience these forms of depression as well. In fact, research has shown that fathers can also experience significant emotional changes during and after their partner's pregnancy, and that some may develop symptoms of depression. Like women, men may experience symptoms such as feelings of sadness, anxiety, and hopelessness, as well as changes in sleep and appetite. It is important for men to be aware of the potential for perinatal and postnatal depression and to seek help if they are experiencing symptoms.
How Long Does Perinatal & Postnatal Depression Last?
The duration of perinatal and postnatal depression can vary depending on a number of factors, including the severity of the depression and the individual's response to treatment. In some cases, perinatal and postnatal depression may last for several months or longer, while in others it may resolve more quickly with appropriate treatment. It is important for individuals experiencing perinatal or postnatal depression to seek support from a healthcare provider, who can help them develop a plan for managing their symptoms and improving their mental health.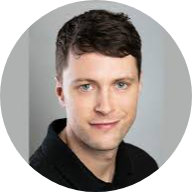 What do our previous clients think?
Really enjoyed my time at Asana lodge. Staff are great and most have previous experience of the afflictions that affect all the clients, so they can relate to the situation you are in. I feel ready now to tackle the outside world with all the skills I have learnt.
Thank you to all the staff at asana lodge from management to the cleaners, everyone made me feel so welcome and really went above and beyond to help me in my recovery. highly recommend anyone seeking help with addiction depression and anxiety to go to asana lodge and heal your mind body and soul.
Everyone at Cassiobury court have been very supportive with my recovery and I have learnt a lot over the past 14 days. I am taking away some good tools to help me with my addiction. I look forward to seeing the piers at the aftercare service.
I came to you desperate, feeling so depressed and anxious. I left feeling hopeful and grateful and excited about life. I can't believe the change in just 28 days.
How We Help
Finding the right treatment for your addiction can be difficult this is why we have created a service which takes the stress away which can be a massive relief when dealing with an addiction.
Self Referrals
Suffering with an addiction and being alone can be a horrific scenario for many. Whether you have a drug or alcohol addiction, we're here to help.
Family Referrals
Do you have concerns that a loved one may be affected by substance misuse? Have you spotted any signs and symptoms of a drug and alcohol…
Friend Referrals
Are you worried that a friend's alcohol or drug consumption has become out of control? For many individuals, substance abuse starts unintentionally…