Get Treatment Advice Now
Speak to an expert
To get in touch with an expert, call or message us using the contact details provided below. Alternatively, you can complete our online enquiry form, and we will get straight back to you.
What is Depression?
Depression is a mental illness often born from a chemical imbalance in your brain.
It can have a severe impact on your life thanks to its ability to completely take a person over. It is dangerous and destructive if left to grow on its own.
Opening up and seeking help for your mental health problems can be difficult. Very few enjoy being vulnerable with people they care about, let alone people they don't know. But depression cannot be overcome through sheer force of will.
It could be caused by a chemical imbalance in your brain, meaning that you need medical intervention and depression treatment to try and correct this.
It could be caused by trauma, meaning you will need therapy to help you learn how to safely manage your mood. It could be attached to a mental illness such as bipolar disorder, which requires specialised treatments.
Or it could be that you are in a bad situation, negatively impacting your mental health. You can dig in your heels and tell yourself to tough it out until things seem better. Often you need to be willing to make a change to make real progress with your depression.
Depression is a mental illness that, if not properly treated, can lead to danger for yourself, including:
Suicidal thoughts
Self-harm
Suicide attempts
Self-destructive behaviour
There is help available to you. You are not alone in your struggles, as millions of people also struggle with depression. It can affect anyone, whether young or old, rich or poor, man or woman, gay or straight.
And amongst these millions of people, now more than ever, people are coming forward to ask for help and treatment for mental health. Talking about depression is simply not taboo. It was only a couple of decades ago now.
Identifying that you might have a problem is the first step towards overcoming it.
Symptoms of a Depressive Episode
A depressive episode is when you are experiencing depression for at least two weeks.
There are some symptoms that you can look for to identify if you are experiencing depressive episodes or not:
Lack of energy leaves you not wanting to move
The desire to avoid people and to just lie in your bed or on your couch doing something mindless
A crushing sadness that makes you feel numb to everything but sadness and hopelessness
Insomnia despite feeling very tired
Oversleeping despite not doing anything
Lack of interest in your hobbies
Withdrawing away from your friends and loved ones
Not having the energy to properly clean yourself
Sitting down in the shower
Irritability and mood swings
Aggression
Lack of appetite
Overeating
The exact length of a depressive episode varies from person to person, but in most circumstances, it can last anywhere from six to eight months.
This can be something people live with their whole lives, and they must make adaptions so that they can minimise the effects their depression has.
This can be through treatment plans and trying to do everything they can to avoid depressive episodes – call today on 0800 012 6088 for advice.
What Causes Depressive Episodes?
The route cause behind depressive episodes can include:
Childhood trauma
Anxiety
Bipolar disorder
Postpartum/hormone changes after giving birth
Attention Deficit Disorder or ADHD
Family history of depression or mental illness
Sickness
Chronic pain and fatigue
Loss of job
Loss of relationship
Long-term sleep problems
Chronic health conditions
Lack of interpersonal relationships
Lack of steady work or housing
Drug or alcohol abuse
A depressive episode can be triggered by any of these factors, even if you are unaware of it. Triggers are unique to each person and require personalised care to help you understand yours. Left untreated, depressive episodes can cause drug or alcohol addiction if you attempt to self-medicate, requiring drug or alcohol rehab.
Once you know the cause of your depressive episode, you can start incorporating ways to safely deal with it to minimise its impact on you.
5 Ways to Cope with Depressive Episodes
There are five main ways that you can learn to cope with your depressive episodes. It may feel difficult to consider doing some or all of these when you are experiencing a depressive episode, but they can help you to feel better.
Maintaining good mental health isn't easy, but it is much better for you in the long run. You just have to be willing to put in the work and try.
The five ways to cope with depressive episodes include:
Stay active. You don't have to do lots of exercise, but just a short walk outside where you can be around people and nature can really help improve your mood.
Eating a balanced diet will help you to avoid weight fluctuations that can put your body into panic mode. Staying healthy can help you feel happier.
Talking about your feelings, both the good and the bad, can help you feel more confident and like your emotions are validated. Share with people you trust and who actually listen to you.
Avoid self-medicating with drugs or alcohol. At best, they can offer you short-term relief and at worst, they are only making your depression worse.
Try to identify the factors that lead to your depressive episodes. By identifying them, you can work to avoid or change them.
You do also have the option of getting professional help. For example, a therapist can offer you treatment for your depression so you can live a full and happy life.
How is Depression Treated?
Depression is often treated through a combination of therapy and medication, depending on your needs. It will provide you with the opportunity to learn coping mechanisms and develop strategies to minimise the depressive episodes you experience.
You may be referred to any of these treatment plans:
Cognitive behavioural therapy
Group therapy
Interpersonal therapy
Problem-solving therapy
Holistic therapy
Medication
At Addiction Advocates, we are here to help you get the treatment and support you need so that you can overcome your depression.
It is important that you remember that no one is really hopeless. There is always help available for you if you are willing to ask for it.
We are here to help you in any way that we can, so contact us today. We just need you to take the first step by giving us a call at 0800 012 6088.
Depressive Episode FAQs
What causes depressive episodes?
There are many potential causes of a depressive episode, and it is often the result of a combination of factors. Some common causes of depression include: Genetics - depression can run in families, and research suggests that there is a genetic component to the development of the disorder. Brain chemistry - imbalances in certain chemicals in the brain, such as serotonin, norepinephrine, and dopamine, can contribute to the development of depression. Environmental factors - stressful life events, such as a traumatic experience, the loss of a loved one, or financial difficulties, can trigger a depressive episode. Medical conditions - certain medical conditions, such as hypothyroidism or vitamin deficiency, can cause symptoms of depression. Lastly, substance abuse such as alcohol or drug abuse can lead to depression.
What are my treatment options for depression?
There are multiple available avenues to go down to receive treatment for depressive episodes. This can include speaking to your GP or doctor, seeking support groups, starting a new hobby or receiving treatment at a residential rehab centre such as ours at Addiction Advocates.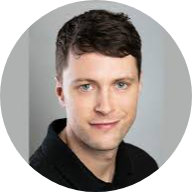 How We Help
Finding the right treatment for your addiction can be difficult this is why we have created a service which takes the stress away which can be a massive relief when dealing with an addiction.
Self Referrals
Suffering with an addiction and being alone can be a horrific scenario for many. Whether you have a drug or alcohol addiction, we're here to help.
Family Referrals
Do you have concerns that a loved one may be affected by substance misuse? Have you spotted any signs and symptoms of a drug and alcohol…
Friend Referrals
Are you worried that a friend's alcohol or drug consumption has become out of control? For many individuals, substance abuse starts unintentionally…